Start main page content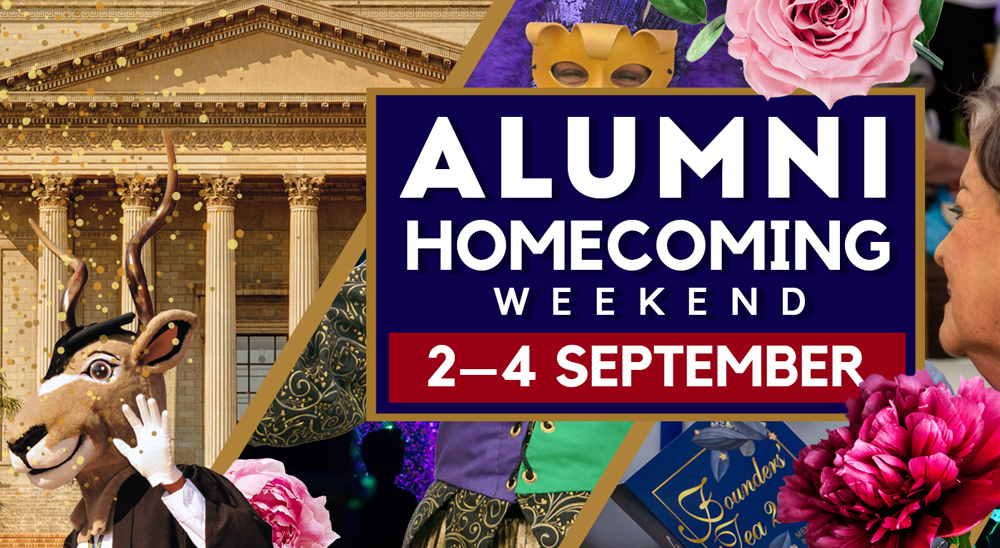 2-4 September 2022
WELCOME HOME WITSIES
Join in the Centenary Celebrations with a range of events for the whole family over this special Alumni Homecoming Weekend. Come and enjoy exhibitions, film screenings, musical and theatre performances, campus tours, a spectacular light show as well as school, class and sports reunions.
Make sure to update your contact details.
Celebrate this once-in-a-lifetime milestone, uniting generations of Witsies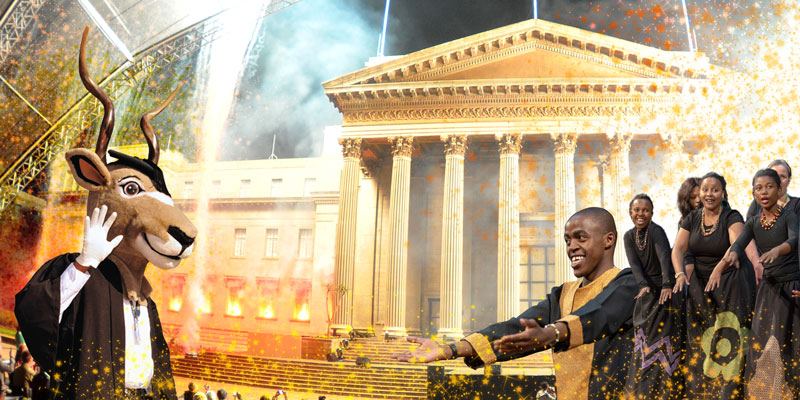 Alumni Welcome Event | Friday, 2 September | 18h00 – 19h00
Join us for an evening of cocktails to kick off the special Alumni Homecoming Weekend. Collect your Centenary goodie bags and enjoy performances by the Wits Choir. There will be historical displays of Wits artefacts and memorabilia, and a visual display of light-based research in the foyer of the Physics Building.
Email Us
Light Show at Great Hall | Friday, 2 September | 19h00 – 21h00
Visible Resonance is a multimedia activation of the Wits Great Hall facade, marking the centenary celebration of Wits, using light drawings, improvised movement and sound to deliver a dynamic and poetic reading of the University's past, present and future trajectory. The light show is conceptualised and facilitated by Marcus Neustetter and The Trinity Session and produced in collaboration with BS Sound & Lights, OMAi and participating artists.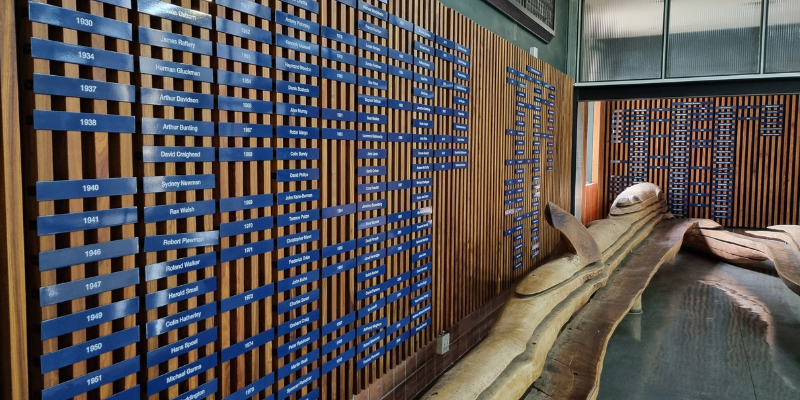 Scholarship Board Unveiling | Saturday, 3 September | 16h00 – 17h00
The Vice-Chancellor, Professor Zeblon Vilakazi, and Alumni Relations will host a ceremony to unveil the Fulbright/Mandela Rhodes/Rhodes Scholarship boards now housed in the foyer of the Great Hall. This is an opportunity to honour and celebrate all recipients of these prestigious scholarships over cocktails.
Enquiries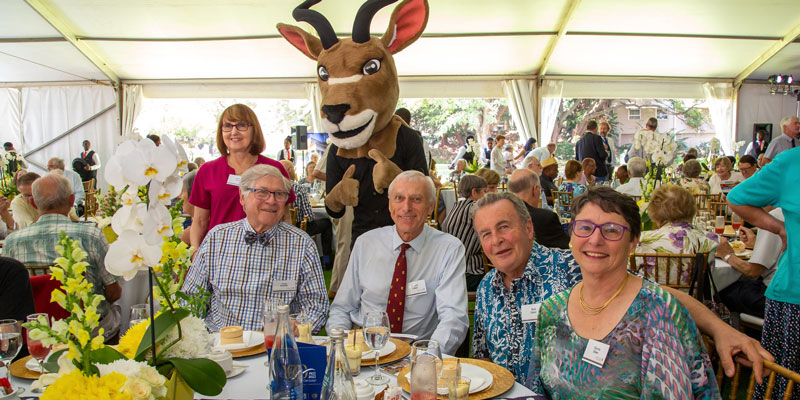 Founders' Tea | Sunday, 4 September | 10h00 – 13h00
This special Wits tradition celebrates alumni who graduated more than 40 years ago. As one of the highlights of the year, Wits Alumni Relations is honoured to have the former deputy chief justice Dikgang Moseneke as a guest speaker. This year we welcome the Classes of 1980, 1981, and 1982 to their first Founders' Tea.
Email Us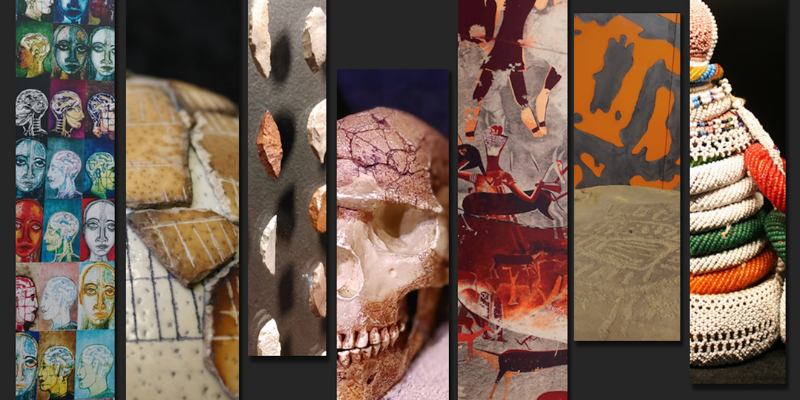 Origins Centre | 2 – 4 September 2022 | Free Entrance
Opened by President Thabo Mbeki in 2006, the Origins Centre is dedicated to exploring and celebrating the history of modern humankind. It contains evidence of ancient stone tools, artefacts of symbolic and spiritual significance, and examples of the region's visually striking rock art. The Centre offers free entrance during the Homecoming Weekend.
Go to the Website