Wits Innovation Centre announces team
- Wits University
Dr Adam Pantanowitz has been appointed as Chair in Innovation and Director of the WIC, and Letlotlo Phohole as Senior Programme Manager.
The new Wits Innovation Centre (WIC) today announced that it has appointed iconic biomedical and electrical engineer, Dr Adam Pantanowitz, as the inaugural Angela and David Fine Chair in Innovation and the first Director of the WIC.
Joining him as the WIC's Senior Programme Manager is Letlotlo Phohole, a seasoned technology and innovation management professional with over 25 years of experience spread across industry, government agencies, academia and entrepreneurship.
The best is yet to come for Wits
Pantanowitz is well-known for initiating and leading the first group in the world to connect a human brain live and mobile to the internet in a project called the Brainternet – a term he coined. He joined the School of Electrical and Information Engineering at Wits University in 2009 where he lectures in engineering and medicine.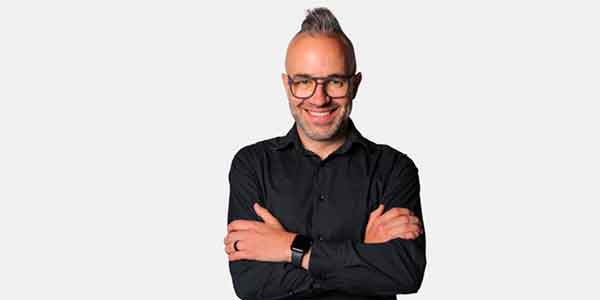 "Wits is a place brimming with all of the ingredients for innovation: brilliant minds, academic freedom, multi-disciplinary work, diversity of thought, and remarkable research. I see unbridled potential for us to solve problems from our unique vantage point, and ultimately to make change happen from within the Wits ecosystem for the benefit of society at large. The best part is that we can all be a part of this," says Pantanowitz.
An artificial intelligence expert, technologist, and entrepreneur, Pantanowitz uses his applied sciences skills to make real-world impact. His areas of expertise are applied artificial intelligence, ethics, biotechnology, engineering, and robotics. His research has been published in international peer-reviewed journals and has also resulted in a number of patents. READ HIS FULL PROFILE.
Towards an innovation mindset
Phohole, the WIC's Senior Programme Manager, played a key role in developing the Wits Strategic Plan on Innovation (2022 – 2026), a process lead by Professor Barry Dwolatzky, Director of Innovation Strategy, in the Office of the Deputy Vice-Chancellor: Research and Innovation, Professor Lynn Morris.
Phohole is a seasoned technology and innovation management professional with over 25 years of experience spread across industry, government agencies, academia and entrepreneurship.
He has a proven track record of integrating engineering, systems engineering, technology management and business consulting to create effective holistic solutions that benefit multiple industries like mining, manufacturing, automotive, aerospace & defence, arts & craft and freight logistics.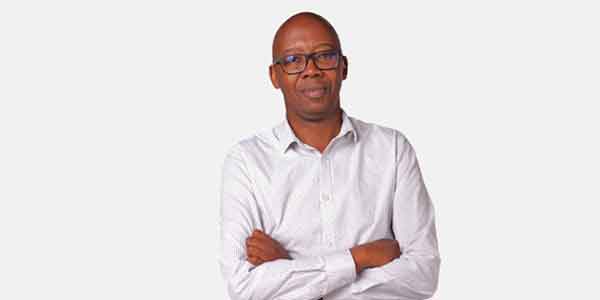 Phohole says his aim is to continue to establish the Centre as a leading interface for research-led, researcher-led, and student-led innovation at Wits in collaboration industry and the National System of Innovation.
"My vision for the WIC is to ignite a passion for innovation and progress in all Faculties, inter-Faculty entities and members of the Wits community, with a focus on serving society through our efforts. We will achieve this by continuously embracing the spirit of learning, challenging our own mental models and collaborating with a diverse range of stakeholders both within and beyond the university. By doing so, we will maintain Wits as a leader in shaping the future and creating positive impact," says Phohole. READ HIS FULL PROFILE.
About Innovation@Wits
Innovation is at the heart of Wits University's vision as we enter our second century. The Wits Innovation Centre (WIC) is tasked with taking a leading role toward the Wits Strategic Plan for Innovation (2022 – 2026) (Read online or download the PDF).

The WIC seeks to develop an innovation mindset and will serve as a hub in the University's innovation ecosystem that will enable a space to create, collaborate, and engage in impactful innovation, across disciplines and boundaries.

It will consist of services, programmes, and physical infrastructure to support innovation, and will help researchers and students transform their ideas from research outputs to innovation that impacts society for good.

Visit the new Wits Innovation website at www.wits.ac.za/innovation/ and follow our tags on social media: #WitsInnovation and #InnovationForGood.