Hat-trick of research accomplishments for Wits digital technologist
- Wits University
A researcher and lecturer in the Wits School of Education has begun 2022 with three high-profile achievements.
Dr Boitumelo Innocent Ramatsetse not only received a National Science and Technology Forum (NSTF) award in September 2021, but was then awarded a Y-rating by the National Research Foundation (NRF), followed by an appointment by President Ramaphosa to the National Planning Commission in December 2021.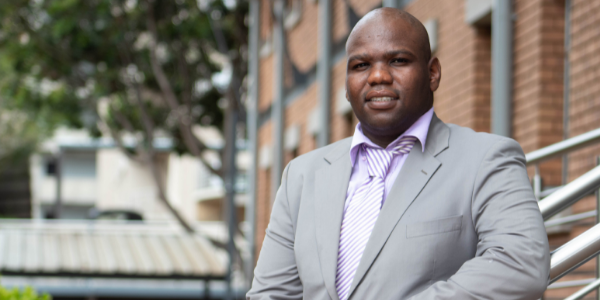 Ramatsetse is a lecturer and researcher in the Engineering Graphics and Design, Educational Information and Engineering Technology in Mathematics Education in the School of Education.
He won the TW Kambule-NSTF Award: Emerging Researcher for designing and developing an innovative beneficiation solution called a Reconfigurable Vibrating Screen (RVS). The RSV separates mineral particles according to size and volume, as required by the mining and mineral processing industries.
"It gives me great pleasure to be recognised as the NSTF-South32 TW Kambule Emerging Researcher for the years 2020/21. I am grateful to everyone who has assisted me along the way in my research career. This accomplishment will serve as a source of inspiration for the rest of my life and will assist me in achieving future success," said Ramasetse, who was also named the winner in the Education category of the M&G 200 Young South Africans in 2021.
Then, in a government gazette notice on 1 December 2021, Ramasetse was one of 28 new members appointed to serve on the National Planning Commission for five years. The team, comprising doctors, professors and innovators in technology, politics and finance, will advise the government and provide recommendations in the interest of the long-term development of the country over the next five years.
Just before Christmas, on 17 December, the NRF advised that Ramasetse had been awarded a Y-rating, effective January 2022. NRF Y-rated researchers are young researchers (40 years old or younger), who have held the doctorate or equivalent qualification for less than five years at the time of application, and who are recognised as having the potential to establish themselves as researchers within a five-year period after evaluation, based on their performance and productivity as researchers during their doctoral studies and/or early postdoctoral careers.