Heroes
Birth to Twenty 14th Birthday Celebration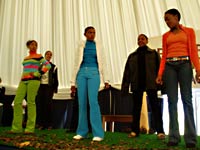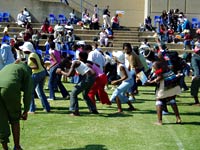 On the 8th May 2004, Birth To Twenty celebrated its 14th Birthday. In 1990, 3723 children were born in the Soweto-Johannesburg metropolitan area and were enrolled into the Birth to Ten to Twenty Study. The birthday bash was held to celebrate the children?s birthday, and more especially to honour the BTT families for their continued participation in the study.
Approximately 200 of the families gathered at the Wits Education Campus for this momentous event. The day?s proceedings involved having children participating in various carnival activities- skittles, face painting, darts, hoop throwing, sack races, 3 legged races, and soccer. A Kellog?s show was put on by two Kellog?s characters, interacting with the moms, dads and children. The BTT staff and some of the Heroes put together the ?Truworths Fashion Extravaganza?, coupled with a Talent Show by aspiring BTT singers and dancers.
The highlight of the day?s events was the cutting of a
massive cake fit for Heroes. At this point, the BTT staff
cheerfully sang a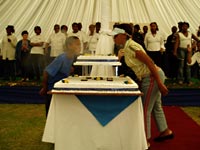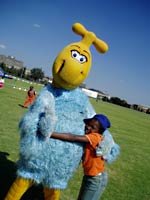 Happy Birthday song for the children.
All the families who participated in the bash had a grand time and can positively say they celebrated Birth to Twenty?s birthday in style!

P.S. If you didn?t attend this one, you?re definitely invited to the next one!
A special thank you to our sponsors for the BTT celebrations:
Truworths Stores ltd
BIC SA
Pick n Pay
Nandos
Awesome Snacks
Avroy Shlain

top of page

The World Health Sports Day

Birth to Twenty supported World Health Day, on Sunday 7th April 2002, in their global message focusing on the importance of physical activity in promoting health (http://www.who.int/world-health-day/eng.shtml).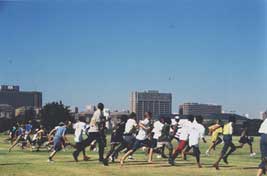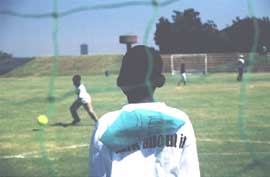 Birth to Twenty (BTT) at Wits was proud to be associated with World Health Day. The Heroes Sports Day on the 7th April 2002 was extremely successful. The event was run for families of the study at the Johannesburg College of Education Sports Grounds and involved children having fun and participating in a series of team sports - netball, cricket, soccer, and touch rugby. The day was a great success and all 130 families that participated had loads of breathless fun.
We were very grateful to our sponsors for the day:
Standard Bank
Albany Bakery
Bic
Coca Cola
Bromor Food
Glaxo Smithkline Beecham