Universities cannot be neutral about climate justice any longer
- Ufrieda Ho
With the world facing a climate emergency, higher education institutions should lead in securing a future for our children.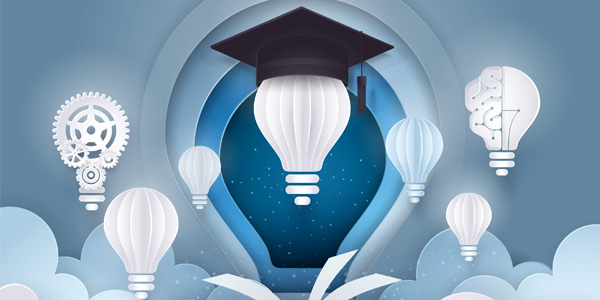 Universities have a privileged seat at the table of knowledge. However, climate change is the great leveller. To survive and adapt in this changed world, it makes sense to pull up chairs for indigenous knowledge and local wisdom to face these challenges.
For Dr Poppy Masinga, Senior Lecturer in the Department of Social Work at Wits, a return to working with the Earth and the elements represents way to build the survival strategies needed for a world of shrinking resources and unsustainably high reliance on industrialised food production, wasteful practices and over-consumption.
"I'm 60 years old now and I remember growing up in the rural areas, you could eat wild potatoes, wild berries and locusts – people knew where to find them and how to prepare them. When I tell my children these stories, they just laugh," she says.
Old wisdom for

a

new earth
Masinga isn't advocating for pizza night to be scrapped in exchange for foraging for insects and tubers (just yet), but she says old wisdoms should be recognised and incorporated into modern, structured learning. She says now more than ever there should be respect for working with ecosystems so that they in turn support human beings.
She believes that it is the kind of thinking that should inform how the next generation of social workers are taught. It's not about ghettoising indigenous knowledge or reducing it to a "nice to have" but about embedding it in formalised knowledge production, she says. And this will place the right pressure on politicians and policymakers to make a commitment to direct resources towards these goals.
Social workers are the professionals at the front line of helping the marginalised people in our societies to survive better. "The most detrimental consequence of environmental injustice is climate change, which poses a threat to food security and access to clean, safe drinking water. The long-term impact is on all other systems, with the poor and vulnerable suffering the most. There is a need for curriculum transformation and integration of theoretical and philosophical perspectives and principles of radical social work practice," she wrote in an abstract with colleagues Dr Thobeka Nkomo and Dr Nontembeko Bila.
B

est of

the W

est and

Africa
Universities need to educate students to confront social injustice, inequality and the oppression of minorities. This, says Masinga, is an ethical and moral imperative that cannot be ignored any longer.
"We have become accustomed to thinking that the Western way of doing everything is the only way, but when we combine the two – of western ways and our own African ways – we get the best of two worlds," Masinga says.
Dr Darlene Miller in the Wits School of Governance has been trying to change the status quo. In 2014/15, when she was at the University of the Western Cape, Miller and her then colleagues Dr Nomalanga Mkhize, Dr Babalwa Magoqwana and Rebecca Pointer created an initiative called the Green Leadership Schools (GLS) as an alternative approach to decolonising the university landscape.
Through the Green Leadership Schools, Miller and her colleagues aimed to provide a new approach to university curricula that "allows for the integration of the environment" into all aspects of learning at universities.
"The curriculum of the GLS [introduced at four sites in South Africa] dealt with land, gender and leadership and how these are related to crucial environmental issues such as climate change and indigenous knowledge," says Miller.
"Finding alternatives to westernised knowledge is not easy, given the historical ruptures that have occurred in Africa. We face an epistemic challenge to find our way back to the beauty of the indigenous rather than the reaction of traditionalism. This endeavour is integral to the decolonisation of universities. The present university system still constrains the growth of black intellectuals and professionals and what we looked at was a radical alternative based in a grounded research method."
Taking a stand
Another shift for universities will be to nail their colours to the mast in the fight for environmental justice, says Dr Robert Krause, a researcher based at the Environmental Justice Programme in the Centre for Applied Legal Studies (CALS) at Wits.
"Universities need to choose a side. Scientific rigour remains at the heart of science and research but universities can't be neutral about environmental justice any longer," says Krause.
Universities have leverage and power, which Krause believes should be aligned more unequivocally to people who are often left to stand up against corporate polluters like mines and factories.
Krause sees potential for the exchange of knowledge, collaboration and for deepening partnerships between universities, communities and other civil society structures.
For instance, students can learn from the context and nuances that communities affected with the challenges of climate change live with. In return, the collaboration means these communities can be empowered to contribute to gathering data and evidence against offending companies, for CALS to build cases against polluters.
It is these kinds of partnerships, Krause says, that will help test the limits of legislation such as the National Environmental Management Act in holding polluters to account through real penalties.
"We know the next 10 or 15 years are critical to reduce CO2 emission levels to avert a climate crisis," says Krause. "Economic power is still what makes default decisions for us, but we need to be able to build counter power through organising and mobilising communities."