The beauty of a good green deed
- Refilwe Mabula
PROFILE: An early fascination with the environment sparked an interest in its protection for Miss Earth South Africa 2019.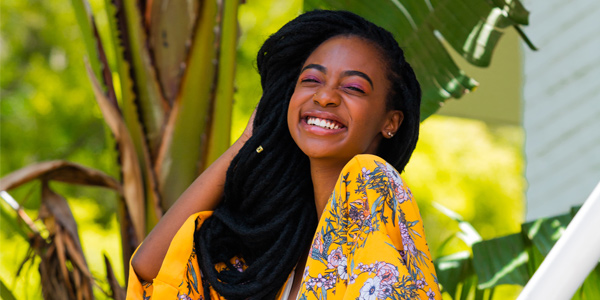 Wits alumna Lungo Katete is determined to do good for the environment and her passion for environmental conservation earned her the Miss Earth South Africa 2019 crown in September 2019.
When it comes to the environment, she finds it "interesting how everything no matter how big or small serves a function".
Katete entered the Miss Earth South Africa pageant "to inspire future generations and make a difference in the state of our environment." The 22-year-old Wits architecture graduate says the unappealing state of our environment irks her.
"We often look at waste surrounding us and do absolutely nothing. It is almost as though the waste we see everywhere has become our everyday norm. Even though we see what is happening, we are not doing enough to deal with the problems regarding our environment," she says.
Anti-plastic Earth

a

dvocate
"Love the Earth as you would love yourself. Earth is our home, the only one we've got. So it is important that we give back what we take and nurture our home instead of destroying it," reads a tweet from Katete posted on 10 November 2019.
Her love for doing good green deeds is evident on her social media profile. "All you need to do is one good green deed a day and you're one step closer to achieving the impossible," says Katete, who believes that taking care of the environment should be a collective responsibility.
"All it takes is for each and every one of us to pick up a single piece of paper and not rely on someone else to do it for us. This is our waste, we need to start taking responsibility and being held accountable for our actions," she says.
As Miss Earth SA, one of Katete's duties is to raise awareness around preserving and protecting the environment and the planet, and she is an ambassador for environmental protection campaigns. Her greatest concern is plastic, which takes thousands of years to decompose and thus threaten the environment.
"I would like to see people using less plastic because plastic has a very negative impact on the environment. We use straws and plastic bags once and after that, they are thrown away never to be used again. Plastic that is not recycled ends up in a landfill and is then blown away by the wind and ends up in our lakes, rivers and oceans. These small pieces of plastic end up being consumed by birds, fish and many other species, resulting in their death," she says.
#

WasteStopsWithMe
Katete is an ambassador for the Good Green Deeds Programme through which she educates learners about being environmentally conscious and the power of a good green deed daily.
The Good Green Deeds Programme is an initiative of the Department of Environmental Affairs. The programme aims to influence the behaviour of South Africans to avoid dumping and littering and promotes knowledge of proper waste management.
The #WasteStopsWithMe campaign in which Katete was involved calls on citizens to actively take a stand against damaging the planet and to take responsibility for the environment they inhabit.
"My aim is to help people understand that this is our planet and we are responsible for taking care of it as much as it takes care of us. We are damaging our planet and the only way we can move forward and make a change is if waste stops with me," says Katete.
Constructing a career in architecture
Architecture as a science and art is omnipresent and young Katete was intrigued by the design of the beautiful buildings she saw on television. Her love for architecture evolved and she aspired to work in the field.
"My love for architecture began in 2010, when I saw the Park Towers building on one of the engineering shows my father used to watch, where they discussed and showed the process of designing and constructing a building," says Katete, who grew up in Midrand.
The Park Towers are beautifully engineered skyscrapers in Dubai designed by globally renowned firm, Gensler Architects. Katete's visualision of the Park Towers as a giant 3D puzzle ignited a flame: "I discovered my ability to create in my mind art that one can live in."
Nine years after experiencing that inspirational design, the beauty queen completed her degree in Architectural Studies at Wits and is now an architectural technologist at Kamo Architects in Gauteng. She is responsible for drawing, detailing and occasion designing.
Being able to bring her design ideas to life through construction is what attracted her to the field, and she is enthusiastic about her work, which inspires creativity and innovation.
"It amazes me how as individuals we are able to create things that manifest as a thought and that through construction come to fruition," she says. "I love immersing myself in things that are an expression of me and my thoughts, which is where architecture comes into play. And I want to inspire."
Impossible is a dare
Katete believes that self-care is essential in caring for others. "To save our planet we need to take care of our spaces and our home, then we will know the value of taking care of our environment, because it is an extension of our home," she says.
More importantly, she wants to combine her advocacy, passion and creativity to make a meaningful social impact in South Africa.
"I hope to change the minds of our generation and help them see the bigger picture. I always like to say 'impossible is not a declaration, it is a dare!' We think it's impossible to salvage what is left of this planet, but the change starts with every little decision we make in our daily lives."