STEM - not all are equal
- Buhle Zuma
Structures need to be put in place at higher education institutions to give women their rightful opportunities.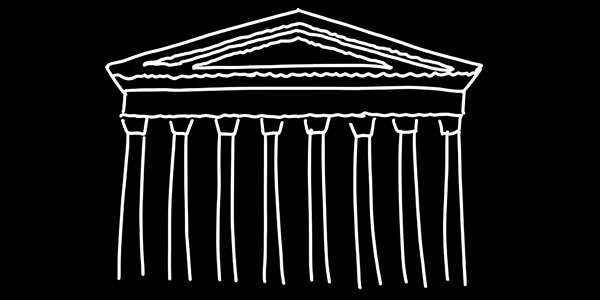 Structures need to be put in place at higher education institutions to give women their rightful opportunities in the world of science, technology and engineering.
While the number of women pursuing higher education has increased over the years, gender equity in the science, engineering, technology and mathematics fields is far from reality.
At Wits University, female students comprise more than 55% of the student population, with a significant number in the STEM-related fields (science, technology, engineering and mathematics).
The number of female and male students are nearly equal in the Wits Faculty of Science. However, the number of females in the Faculty of Health Sciences exceeds that of men, according to the Business Information Systems Unit. Health Sciences includes therapeutic sciences such as nursing that traditionally attracts female students, which might account for the bulge.
Balancing the numbers in the Faculty of Engineering and the Built Environment is proving harder to achieve. In 2016, of the 4 719 students enrolled in the Faculty, 2 355 were female. In 2021 this figure sits at 4 822 males and 2 858 females.
Familiar choices
A recent study by the African Academy of Sciences found that a number of factors, reinforcing at various levels, including the individual, family, societal and work environment, contribute to whether a woman finds a STEM career appealing, and determines her success in these fields.
These findings are corroborated by the work of Vanishree Pillay, whose PhD focused on the bicultural life experiences and career orientation of South African Indian women engineers, who found that family played an important role in a woman's choices. Her study focused on South African-Indian female engineers and sought to understand their experiences.
"Family support was a major contributor to their aspirations of becoming engineers. Particularly interesting were the responses received from some participants when asked what motivated their career choice. They nominated their fathers as the motivation that steered their choice of profession," says Pillay.
Hope Sikhosana, a Master's in Social Work student, also found that family was a significant source of support for female students in computer sciences, another field where only 18% of undergraduate computer science degrees are held by women.
While families may be changing how girls are socialised, female students still have a myriad of challenges to navigate. The workplace has been identified as a serious obstacle to the lack of progress for women.
Entrenched inequality
Women scientists tend to work primarily in academic and government institutions, while more male scientists are found in the private sector "with better pay and opportunities", the African Academy of Science report found.
Women are often concentrated in the lower echelons of responsibility and have limited leadership opportunities, says the report. In academia, for example, female scientists are often lecturers and assistant researchers, and few are professors. Women are rarely research directors or principal investigators in major studies.
A US study, Women's Reasons for Leaving the Engineering Field, also raised alarm about the flight of female engineers to the finance industry. Reasons included unfair working conditions, pay gaps and industry attitudes.
To remedy this, female academics have called for structured and well-resourced mentorship programmes. Dr Jenika Gobind, a Senior Lecturer at the Wits Business School who specialises in gender, believes that universities have a major role to play in changing the experiences of women in STEM industries.
"When we put the curriculum together for STEM-related qualifications, we go for hardcore content and we don't deal with the people-relations component, and it's that people-relations component that will tackle aspects like gender, diversity and all the elements about which women still complain."
Pillay shares this view: "Higher education institutions need to look at how they inculcate gender and diversity within the curriculum, which should ideally be incorporated from first year to graduation. We are behind, as the STEM workplace culture is learnt and highly gendered, taking away credible women."
In an address on International Women's Day, Phumzile Mlambo-Ngcuka, the former UN's Women's Executive Director, who also holds an Honorary Doctorate from Wits, said: "Incentives will be needed to recruit and retain female workers, like expanded maternity benefits for women that also support their re-entry into work, adoption of the Women's Empowerment Principles, and direct representation at decision-making levels."
Buhle Zuma is Senior Communications Officer for Wits University.
This article first appeared in Curiosity, a research magazine produced by Wits Communications and the Research Office.
Read more in the 13th issue, themed: #Gender. We feature research across disciplines that relates to gender, feminism, masculinity, sex, sexual identity and sexual health.