Philanthropy's feminist future
- Brigitte Read
Could a growing understanding of the role of women in African philanthropy spark the evolution of the charitable giving sector?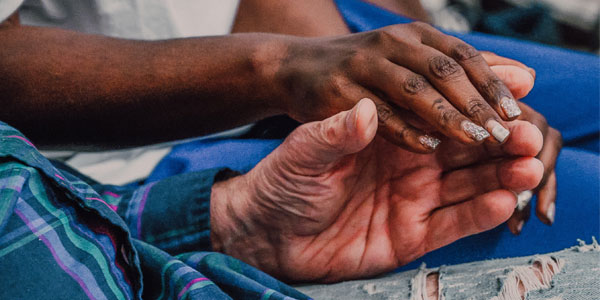 Most of us associate the term 'philanthropist' with someone sitting comfortably on the Forbes list – someone who is ultra-rich, and usually male. However, a philanthropist is technically a person who donates 'time, talent and treasure' to help make life better for other people.
However, generosity is not an elitist act. Women in Africa have been doing the work of everyday philanthropy for the benefit of their communities for generations. They have been providing the daily support and safety nets that their communities need, and the work is embedded in their daily lives.
"We retain the title of philanthropy for the people who have their names on the Forbes List and plaques on buildings. It's not a term that we use in Africa, it's not ours," says Halima Mahomed, Associate Researcher at the Centre on African Philanthropy and Social Investment (CAPSI) and TrustAfrica Senior Fellow on African Philanthropy. "Here, we talk about help, giving, solidarity, we talk about charity and stokvels. And outside of the Forbes List, in everyday philanthropy, it is the women who dominate."
In a recent women's month webinar on the feminisation of philanthropy hosted by CAPSI in the Wits Business School, Mahomed spoke of three related aspects to women in philanthropy that could be influencing the sector. There is the philanthropy of women, there are the women working professionally in the aid and philanthropy field, and there is an emerging feminist approach to philanthropy, where women's agency, power and voice come into play.
"What we're seeing now is an exciting feminist lens to philanthropy. It is changing our understanding of how the issues we address influence and impact on women."
A woman's touch
Where traditional philanthropy often reinforces power imbalances, the feminist approach actively challenges inherent power dynamics, attempts to address the consequences of male dominance, supports women's rights, and helps women claim agency. Yet, practically, at the grassroots community level, many challenges remain for how women can access support.
"Thirty years ago, it was easier for women's organisations to access aid. The policy environment was more conducive," says Dr Rose Gawaya who graduated with her PhD from the Wits School of Governance in July 2021. "Now, the criteria are more stringent and many do not qualify."
Her research looked at women's organisations in South Africa and Uganda that are the beneficiaries of aid, and found that women's organisations largely remain on the margins of grant-making, struggling to engage competitively in the fast-evolving donor environment.
Driven by passion
"Usually, these projects are started by women who are motivated by passion," says Gawaya. "They are not technocrats and don't always have the skills to manage the details."
She says that their weak operational systems and governance challenges make it more difficult to access aid. "Internally, these organisations have to continually improve, communicate better, market themselves more, and understand the rules if they are to benefit from donor support."
Research such as Gawaya's that critically evaluates the values embedded in aid structures and the power that influences access and the utilisation of aid is making a valuable contribution to the understanding of gender dynamics in aid and charitable giving in Africa.
"Any study of the sphere is so influenced by the world view of who is doing the study and what kinds of narratives emerge," says Mahomed. "Narrative matters. For too long we have adopted the western, male, patriarchal narrative and it has not been appropriate for our context."
Mahomed says that we are seeing a shift in the narrative on the continent as some of the emerging knowledge builders are centring African narratives. "There's an emerging space of documented knowledge on African philanthropy and so much potential to do interesting work," she says.
Brigitte Read is a freelance writer.
This article first appeared in Curiosity, a research magazine produced by Wits Communications and the Research Office.
Read more in the 13th issue, themed: #Gender. We feature research across disciplines that relates to gender, feminism, masculinity, sex, sexual identity and sexual health.