Lessons from muckrakers
- Anton Harber
Let's celebrate the work of investigative reporters in exposing state capture but also interrogate where they got it wrong, and how damaging this has been.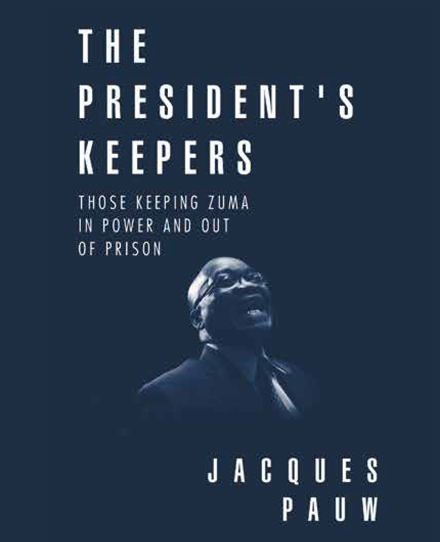 We hail the work of those who – with doggedness, skill and bravery – are calling to account our president, his friends, family and allies, and exposing the extent to which they have destroyed individuals and institutions while they loot the public fiscus. Where most other institutions of accountability– such as the new Public Protector, the National Prosecuting Authority, the Hawks and the SA Revenue Services – have fallen short, a coterie of journalists have filled the gap.
Jacques Pauw is, deservedly, the man of the moment, having uncovered some incredible dirt to add to the pile that is already out, and written it with maximum impact and consummate timing. But he is building on the work of others, such as the amaBhungane/Daily Maverick Scorpio team of Stefaans Brummer, Sam Sole, Susan Comrie and others; Sikonathi Mantshansha at the Financial Mail, and Adriaan Basson and Pieter-Louis Myburgh at News24.
But Pauw also highlights in his book instances where journalists allowed themselves to be used by those out to capture institutions like SARS and the Hawks, with devastating results.
Sadly, the name of the country's biggest newspaper, the Sunday Times, and some of its most senior journalists, pops up frequently in these stories.
The best-known case is that of the Sunday Times' reporting two years ago on an alleged "rogue unit" in SARS. The story began with a legitimate tale of sex and power: SARS official Johann van Loggerenberg had an affair with a Pretoria lawyer, Belinda Walters, who was acting for someone Van Loggerenberg was investigating. She turned out to be a double-crossing triple agent, and when their relationship went sour, both the Sunday Times and City Press exposed an apparently legitimate story, though each favoured a different side in the dispute, depending on who their main source was.
But the Sunday Times went on to report that Van Loggerenberg's unit had gone rogue, even bugging the presidency and running a brothel. They ran a total of 35 stories over a two-year period. These stories were used to attack, harass, humiliate, dismiss and prosecute Van Loggerenberg and others who were among the tax authority's best people, allowing a free hand to those, under SARS head Tom Moyane, who wanted them out of the way so that he could protect the president and his allies.
As Pauw put it: "The Sunday Times journalists have contributed greatly to ending the careers of dedicated civil servants and ultimately enable Tom Moyane to break the tax collector."
The Press Ombusdman ruled in a series of judgments during December 2015/ January 2016 that these stories were "inaccurate, misleading and unfair" and a "serious breach" of the Code of Conduct. They were ordered to retract and apologise.
It took the Sunday Times a while, and a change of editor, but in April 2016 the paper ran a full-page withdrawal and apology. The damage, though, was done.
Pauw also lambasts the Sunday Times 2011 report that General Johan Booysen was running what was effectively a police hit squad in KwaZulu-Natal. This story is hotly disputed, with the Sunday Times team adamant that their evidence is good, while Pauw and others believe Booysen was a good crime-fighter targeted because he was nailing corruption in his area. This story is potentially embarrassing, as it won the major Taco Kuiper Award for Investigative Journalism (in which I was a judge).
When one tries to wade through these conflicting versions, one finds that the people at the centre of them are seldom clean (Loggerenberg did have the compromising affair which kick-started the story, and Booysen may well have a case to answer on some of the killings attributed to his team). It becomes almost impossible to discern the truth between radically conflicting versions with some truth in each side. And, once the Sunday Times' credibility was damaged, everything else after that has to be looked at more closely.
Another was the allegation that drove Anwa Dramat and Shadrack Sibiya out of top positions in the Hawks. They were accused of taking part in the illegal rendition of Zimbabwean nationals.
Pauw cites these as key moments in the push to drive out from these important institutions good people who were acting against corruption, and freeing the hands of those who wanted to get into the till. Some of the journalists were innocent victims of manipulation (though they still need to answer for how they allowed this), while one or two appear to have been seriously negligent, perhaps even knowing participants in the factionalism.
In some ways, it seems harsh to pick out the Sunday Times, especially since some of these stories are old and their team also did many good and important stories. MNet's Carte Blanche, on the other hand, aired the "rogue unit" story and have not retracted it.
A few years before this, I was one of a team of outsiders commissioned by the Sunday Times to investigate and report on a series of stories which had gone horribly wrong. Those with a memory for the bizarre might remember one of these, which appeared under the headline, 'Cape Town sells its sea'.
In general, and ironically for a group of people who do well in holding others to account, we said there was insufficient accountability and much arrogance in the newsroom. The report caused a brief flurry, and the paper moved on. Promises to bring us back to review progress six months later did not materialise.
One of the journalists, Stephan Hofstatter, said a few things on the radio that reminded me of this. He said the allegation that SARS had run a brothel had been found in a SARS memo, but they had not checked it out. This was a good example of a fact being "sexed up" without enough time on deadline to confirm what was a wild claim.
He also said he was not the lead writer in some of these stories and the next day "did not recognise my name on the story". He was implying that the story had been done by a team of which he was just one part, he had lost control of the details once it was in the hands of editors, and it had been "sexed up".
We interviewed most of the staff and wrote a long report which revealed the structural problems in the Sunday Times newsroom that led to these mistakes. Some of them still seem pertinent:
Too many people were interceding between the reporters and the end product to rewrite – and "sex up" – stories. Reporters lost control of their stories, and the search for racy intros and headlines sometimes distorted facts.
Fact-checking had become a formality, rather than an embedded culture.
The investigations team operated in secrecy as untouchable elite.
Insufficient planning meant that there was too much pressure on a Saturday afternoon to find a great front page, and caution was sometimes thrown to the wind.
Lots of people have been damaged by these practices, including journalists.
Anton Harber is Caxton Professor of Journalism at Wits University.
Read more about capital in the context of political economy, monopoly capital, corruption and ownership in the third issue of Wits' new research magazine, CURIOSITY.