How to spend $8.5bn correctly to energise and green SA
- Andrew Lawrence
Dr Andrew Lawrence explores how funding received from the Just Energy Transition Partnership can most benefit South Africa.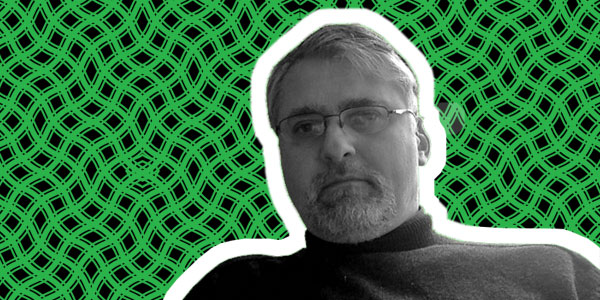 The Just Energy Transition Partnership (JETP)'s $8.5 billion (R152 billion) sounds like a lot, but it's a fraction of what is needed to get South Africa firmly on the path to a more sustainable energy and climate-resilient system. To meet its Nationally Determined Contribution (NDC) alone requires four times this amount per year for the next 15 years.
The 'build back better' conundrum
The best policies lay the groundwork to 'build back better' politically (via transparent and participatory implementation), economically (avoiding financial risk and debt), socially (ending energy poverty and social marginalisation), and ecologically (reducing emissions and other harmful impacts). These are not inevitable trade-offs, but rather different facets of the same sustainability strategy that can maximise decent job growth. When trust in government is at an all-time low, the political facet becomes all the more important.
Current plans address some of these goals better than others. Rapid decommission of aging, malfunctioning coal generation infrastructure now enjoys broad consensus. This is (hard-earned) progress; as recently as 2020, some were still arguing that – unlike coal, supposedly – wind and solar "cannot be relied on to produce electricity whenever it is needed" (ignoring the question of storage, about which, more below).  
Since then, the price the country has paid for not transitioning to renewable sources sooner and more decisively has been more than 2 000 hours of loadshedding, costing the economy hundreds of billions of Rands. Both as a means of generation, and as a nexus of unaccountable corruption, coal can no longer 'be relied on' by South Africans needing secure and affordable electricity.
Refitting tariffs and infrastructure
Most of the JETP spending ($7.6 billion) is for electricity infrastructure, which might make sense, but how it is built and who will finance and own it remain open questions.
The Zuma government's decision to jettison its proposed Renewable Energy Feed-in Tariff (REFIT), which placed an obligation on Eskom to purchase the output from qualifying renewable energy generators at pre-determined prices, was opaque and never convincingly argued. Had the REFIT remained, it may well have more than paid for itself in terms of avoided loadshedding, cheaper electricity, and increased capacity, compared to the actual Renewable Independent Power Producer Programme (REIPPP) implementation.  
Diversify to empower people
Twenty-nine municipal Feed-in Tariffs, though modest, show what's already possible. More ambitiously, progressive tariffs could promote cooperative, municipal- or community-owned infrastructure, thereby providing a major incentive to maximise small-scale generation and so also renewable energy employment, while helping to strengthen the grid.
Progressive tariffs could also help to finally achieve 100% electricity access for rural areas and informal settlements; targeting these and other low-income households generally achieves the biggest welfare gains, with each Rand spent on a distributed energy subsidy yielding more than a Rand in economic benefit. Diversifying sources also helps reduce retail electricity prices, provided policies are designed transparently with meaningful public input.  
Promote biogas
Budgeting $700m for 'green' hydrogen is more debatable. Sceptics rightly question how 'green' this hydrogen ends up being, since the temptation and practice is to blend it with fossil-fuel derived sources. Supporters tout its capacity to "decarbonise highly polluting and hard-to-abate sectors, such as cement, steel, and glass".
But a closer look at the actual deals signed at COP27 shows that the overwhelming focus is on mining: Anglo's H2 Valley/Mining Trucks, and to a lesser extent, an ArcelorMittal direct reduced iron (DRI) plant. Most of this output will likely be for exported rather than for local use, and mostly of ore (including coal) rather than higher value-added manufacturing.
Rather than hydrogen, or (even worse) off-shore gas drilling, which endangers coastal economies and ecologies, better options include gravity-based storage, as well as promoting SA's nascent biogas industry, with a 2.5 gigawatt potential capacity that would be cost-competitive with true green hydrogen, create thousands of jobs, reduce fertiliser needs, waste removal and landfill costs, and provide a more secure source of methane for peaking plants.  
Electrify SA's minibus taxis
Regarding the $200m for electric vehicles (EVs), much of the potential benefit depends on how this is spent. Apart from in-sourcing as much of the EV value chain as possible, there are opportunities for improving the local transport landscape, while using EVs as another grid storage solution.
Electrification of SA's minibus taxi fleet (the mode of transport for two thirds of SA households) together with vehicle-to-grid (V2G) infrastructure, costing about this amount, would achieve these goals by providing more than five gigawatt hours of storage capacity, almost twice the current capacity of all of South Africa's pumped storage (which should also be expanded). The older replaced taxis could be used for under-served rural areas. 
Green credit policies for big dollar debts
Critics of the JETP observe correctly that most of the funding ($5.3 billion) is in dollar-denominated loans with increasingly steep interest rates, not grants. Since the Rand predictably depreciates against the dollar, such loans end up costing much more.
South Africa already has the eighth highest balance sheet exposure to the dollar (due to its reserves to short-term external debt ratio, and to relatively large foreign holdings of local debt) – this is a major concern. Far better would be to adopt allocative green credit policies (including reserve requirement adjustments, Special Drawing Rights, and allocative credit policies) that leverage local financial market actors to pursue more ambitious goals, like 'in-sourcing' the whole value chain of major renewable energy components – photo voltaic manufacture, wind turbines, and batteries – for more sustained employment and export growth. 
Dr Andrew Lawrence is a Visiting Research Scholar in the Wits School of Governance. He has written extensively on energy and climate politics, comparative and global political economy, and worker and employer collective action, with recent articles in Competition and Change, Renewable and Sustainable Energy Reviews, and Review of International Political Economy. His books include South Africa's Energy Transition (Palgrave, 2020) and Employer and Worker Collective Action (Cambridge University Press, 2014).
This article first appeared in Curiosity, a research magazine produced by Wits Communications and the Office of the Deputy Vice-Chancellor: Research and Innovation.
Read more in the 15th issue, themed: #Energy. We explore energy research into finding solutions for SA's energy crisis, illuminate energy needs of people with disabilities, address the energy and digital divide in an unequal society, and investigate the origins of fire control.