(GRACE) unleashes Earth's water potential
- Refilwe Mabula
Satellite data helps to track changes in groundwater storage.
A researcher in Wits Geosciences is using Gravity Recovery and Climate Experiment (GRACE) satellites to explore the potential of groundwater as a supplement to municipal water supplies.
Research by Khuliso Masindi, an Associate Lecturer and PhD candidate in the School of Geosciences, evaluates and monitors water resources in the Vaal River Basin. This region covers approximately 198 000 square kilometres and straddles the Gauteng, North West, Free State, Mpumalanga and Kwazulu-Natal provinces.
Masindi is using data from the Gravity Recovery and Climate Experiment (GRACE) satellites to quantify and track changes in groundwater storage in this region between 2004 and 2014. The GRACE satellites measure the gravity in the Earth to estimate the quantity of water in the ground.
"A measurement of stronger gravity in the Earth suggests a large volume of water is available, while a weak gravity signal indicates less water," says Masindi.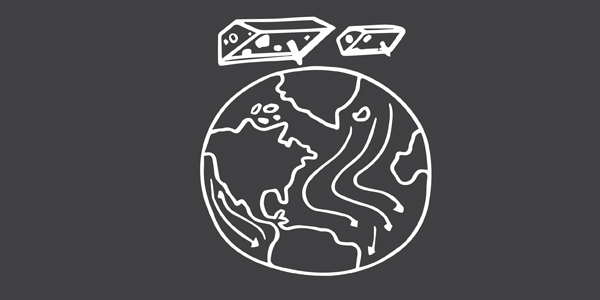 GRACE is innovative due to its ability to detect miniscule gravity field variations, says Masindi, which is about 1% of the Earth's total gravitational field. This variation enables the provision of information that was previously unobtainable.
"This 1% is attributed to changes in the mass of the water on and below the Earth surface as a result of seasonal changes and climate changes. GRACE satellites provide a unique opportunity to monitor mass movements associated with continental waters in data-scarce regions such as Africa, which improves prediction of hydrological models and better water management," he says.
The GRACE twin satellites fly at about 220km apart in a polar orbit altitude of approximately 500km. The measurement principle of GRACE satellites is based on accurately measuring the changing separation distance between the two satellites as they encounter strong gravitational pull. The twin satellites are mounted with GPS and microwave ranging systems to precisely measure the position and distance between the satellites.
Aside from its advantage of monitoring water storage changes and estimating groundwater storage, GRACE is also the only technology to estimate mass changes caused by continental waters.
"It is cost effective and covers large areas," says Masindi, who hopes to use his research to better understand the hydrological system and develop water management strategies for the Vaal River Basin.
Although the agricultural sector and rural population rely on groundwater for water supply, there is a need to develop groundwater to alleviate the pressure on surface waters, particularly in cities.
"Monitoring and calculating changes in groundwater storage is a prerequisite for water management, which is key in sustaining livelihoods and economic growth," says Masindi.
Read more about the research conducted across faculties, disciplines and entities to help secure humanity's most important resource for survival: water, in the fourth issue of Wits' new research magazine, Curiosity.