The passing of Professor Audrey Msimanga
- Wits University
Professor Audrey Msimanga, the Head of the Wits School of Education, has passed away.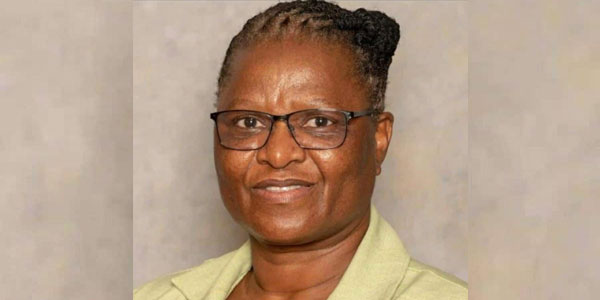 We learnt today of the passing of Professor Audrey Msimanga, the Head of the Wits School of Education, who did not recover from her illness after contracting the coronavirus.
Our heartfelt condolences are extended to Professor Msimanga's family, colleagues, and students during this very difficult time.
A leader in teacher education, Professor Msimanga was appointed as the Head of the School of Education in February this year. Prior to this she served as the Head of the School of Education at Sol Plaatje University for two years.
But Professor Msimanga was not new to Wits. She first joined Wits as a Lecturer in Science Education in 2007, progressing to Senior Lecturer in the Wits School of Education. Her PhD in science education followed, and her Postgraduate Certificate in Education. She also served as the Academic Head for Postgraduate Studies in the School from 2014 to 2019 while working as a Senior Lecturer.
Respected by her postgraduate students, Professor Msimanga taught courses to Master of Science and Master of Education students and supervised postgraduate student research at all levels. Her own research focused on the curriculum-pedagogy interface, with the goal of understanding how science can best be taught locally in contexts of teacher and learner diversity and multilingualism. She was widely published in local and international journals and well represented at local and international conferences.
A trained ornithologist, Professor Msimanga's specialisation in science education stemmed from the grounding that she obtained through her Master's degree in Zoology (University of KwaZulu-Natal), her BSc Honours in Biological Sciences (University of Zimbabwe) and her BSc in Botany and Zoology (University of Zimbabwe). She served as a Curator of Ornithology at the Natural History Museum in Zimbabwe for several years and taught for five and three years at the University of Botswana and Solusi University, respectively. She also spent six years as an educator in two high schools, which she thoroughly enjoyed.
The Chair of the Research Capacity Building Committee of the Southern African Association for Research in Mathematics, Science and Technology Education, Professor Msimanga served on several research and academic bodies, including as the Associate Editor of the Journal of Research in Science Teaching.
Professor Msimanga firmly believed that education is a great equaliser and that a good education can open doors and provide the skills and competencies for employment or entrepreneurship. She encouraged her students to never stop learning and to empower themselves to empower others.
We have lost a great leader in teacher and science education today.
Dear Audrey, you have done much to empower many generations of young people, who will walk in your footsteps and realise their potential because of your extraordinary efforts. May your soul rest in peace.
SENIOR EXECUTIVE TEAM
30 JUNE 2021