COVID-19 UPDATE (20) – WELLNESS UPDATE
- Wits University
The University's wellness support services are here to help staff, students and the Wits community in dealing with the disruption of our normal lives.
Dear Colleagues and Students,
South Africa is about to complete its first week of the national lockdown. We wish to remind Witsies to continue protecting themselves, their families and the broader community by observing the call to #StayHomeSA in a bid to slow down the number of infections in the country. Sadly, many individuals and families are finding it hard to deal with the disruption to normal life during this period. It is normal and expected during difficult times.
The University's wellness support services such as the staff counselling line, the Counselling and Careers Development Unit (CCDU) and the Gender Equity Office are available to assist during the lockdown.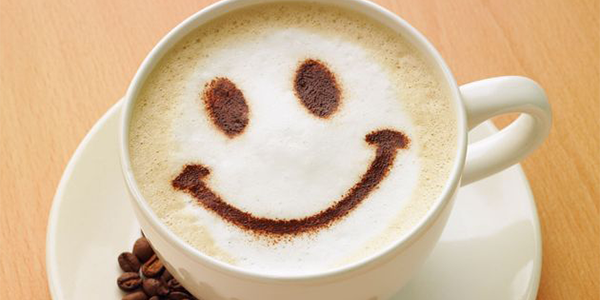 The following services are thus available to Witsies:
Help for students
The CCDU Lockdown Wellness Chronicles offers daily coping strategies that can be used by all. The site has daily prompts to help structure and regain control of life and also to prepare for normalcy. Visit the CCDU website for more information on various mental health and wellness topics.
Students who would like to contact a counsellor for either personal, career or life coaching purposes can email the CCDU and leave their contact details and one of the team's professionals will respond. Email info.ccdu@wits.ac.za.
The Wits Student Crisis Line is available to all Wits students for counselling 24/7/365 on 0800 111 331.
The Campus Health and Wellness Centre is available to assist with primary healthcare and mental health enquires:
- Primary healthcare enquiries – Call 0743077259 or 0824832251
- Mental health enquiries – Call 0766093924
Help for staff and immediate family members
The Impil'enhle programme launched by the University in September 2019 offers free services for staff and their immediate families to receive counselling for stress, anxiety, relationship and marriage problems, parenting, abuse, trauma as well as legal and financial advice. This independent service offered through Kaelo Lifestyle is provided in all South African languages 24/7 days a week.
Call 0861 635 766 OR dial *134*928 OR Send a 'Please call Me' to 072 620 5699 OR email asknelson@kaelo.co.za
COVID-19 Medical Line
Should you suspect that you have COVID-19, please contact the COVID-19 Medical Line during work hours for medical-related advice on prevention, diagnosis and treatment options - call 0861 493 587 and select option 2 for members and then select option 6. Alternatively, contact the National Institute for Communicable Diseases (NICD) on 0800 029 999. Still unsure about how to monitor yourself for symptoms of COVID-19?
Gender Equity Office
During this time of lockdown and looking after ourselves and our communities, we realise that there are some who will be in spaces where they are not safe. The Gender Equity Office is available via email info.geo@wits.ac.za or call (011) 717 9790. Alternatively, call the national gender based violence command centre on 0800 428 428 or send a "Please Call Me" to *120*7867#. It is important to remember that should you require a restraining order, courts continue to operate for this purpose. The GEO is available to guide you through the process and prepare you for what to expect when you apply for the order.
ADDITIONAL RESOURCES
Busting Myths
There are many myths circulating around the transmission and prevention of the coronavirus. Wits Lecturer Neelaveni Padayachee from the Department of Pharmacology explains the myth around drinking alcohol to prevent the virus.
Helping children cope with changes
The impact that Covid-19 might have on children will vary and their responses could be influenced by factors such as gender, social support, inherent resilience and the level of exposure to the virus. Dr Ajwang' Warria, a Senior Lecturer in the Department of Social Work offers guidelines on how to help children during this period. Read the article.
Coronavirus posters in multiple languages
There is a series of educational posters (some translated by Wits students) on coronavirus is available in multiple languages. Download, print or share the following resources in Sepedi, Sesotho, Setswana, siSwati, Tshivenda, Xitsonga, Afrikaans, IsiXhosa, IsiZulu and English.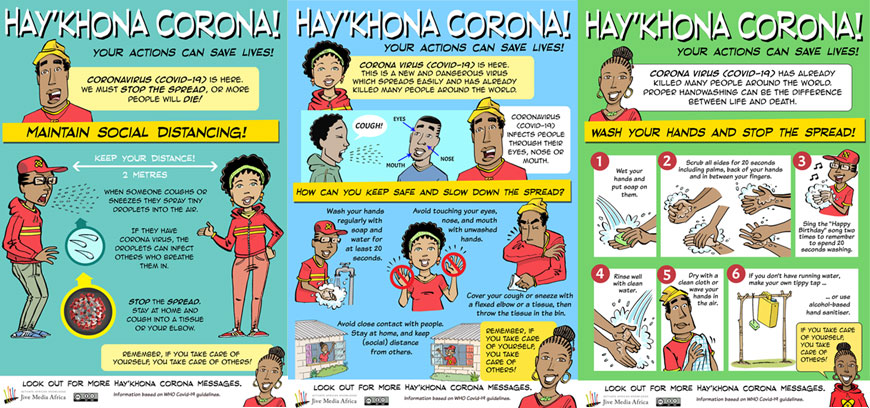 Remember to practice good hygiene and to maintain physical distancing.
Stay safe
Wits COVID-19 Management Committee
2 April 2020