About Us
The Centre of Excellence in High Voltage Engineering (CEHVE) at the University of the Witwatersrand is funded by the ESKOM Power Plant Engineering Institute (EPPEI) for its research and education programmes. CEHVE and EPPEI-HVAC run in parallel under the School of Electrical and Information Engineering at the Faculty of Engineering & Built Environment.
Our expertise spans over a wide spectrum of topics including:
High voltage engineering and Discharge phenomena;

Power Systems: Generation, transmission and distribution;

New transformer fluids;

Earthing, Bonding and shielding;

Lighning protection, EMI and EMC;

Renewable energies;

Energy security and energy economics; and

Energy storage systems.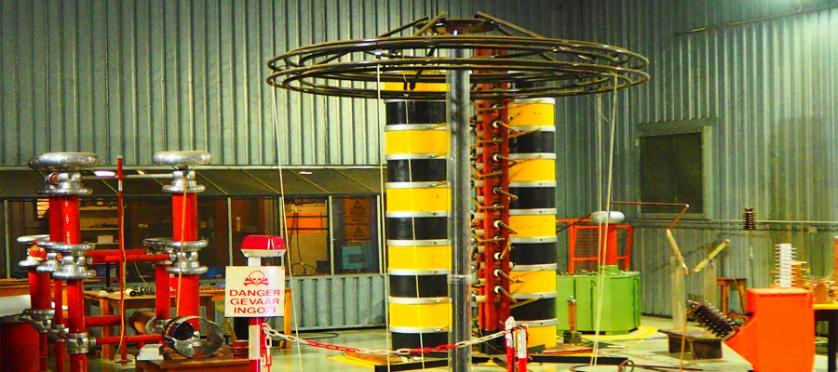 Areas of Research

HVAC and HVDC Networks;

Medium and low Voltage equipment;

Substations (excluding civil);

Motors and Generators;

Direct Current and Auxiliary supplies;

Metering (including smart metering);

Protection (Tx/Dx);

Telecommunications;

Energy storage systems;

Solar PV and wind energy systems;

Telecontrol and SCADA;

Hydrogen economy;

High voltage Switchgear;

Hybrid energy systems;

Cable systems;

Ester oils abd TX Fluid;

Metal enclosed switchgear;

Lightning protection;

Instrument transformers;

Characterisation of lightning;
Power transformers and reactors;
Improvised grounding systems.

Our Facilities

Power Systems;

HV Facilities;

Johannesburg Lightning Research Lab;

Real-time Digital simulator.

Our Staff

| Staff | Research Interests |
| --- | --- |
| | High voltage engineering, earthing and lightning protection, Electrical safety |
| | Lightning protection and Earthing; EMI/ EMC and HV Systems |
| | Energy conversion; Renewable energy; Power systems |
| | Lightning sciences; High Voltage Engineering; Power systems |
| | Transformer fluids and Nanodielectrics; Material behaviour under HV Conditions; Partial discharges |
| | Lightning safety; High Voltage engineering; Programming and Data Sciences |
| | Lightning Detection and Measurement; Lightning Protection and safety; High Voltage Engineering |
| | Lightning Physics and Characterisation; High speed imaging; Lightning Safety and Awareness |
Share
Tweet