Amir Abouelrous
Amir Abouelrous (BSc Hons 2017, MSc 2019) is an Egyptian citizen living in Cairo. In 2012 he travelled to South Africa with a goal to study physics at university. The journey was arduous and his experience as a refugee was well documented in local media in 2019.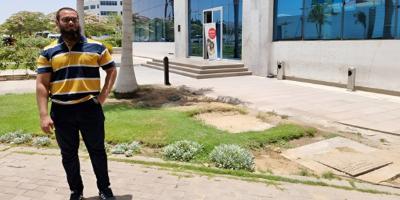 Amir is currently working at a telecommunications company as a technical support specialist. "The work I do is not really what I enjoy, but it is a stepping-stone to get me where I need to be," he writes. "My plan is to travel back to South Africa to work with universities as well as youth and student organisations across the country to inspire and motivate the youth and students to pursue their passions. I am determined to continue my PhD studies in theoretical physics."

How have you used your skills/values, if any, you learned at Wits?
The most important value I learned at Wits is friendship. Good friends will inspire and motivate you to become a better person. I was fortunate to have good friends at Wits who assisted me in university work and most importantly, were always there when I needed them most. We should choose our friends wisely because certainly they will make a great positive/negative contribution to our personality and lives.

The main lesson I learned at Wits is that hope is a good thing. Wits was a source of hope for me. Outside Wits university, I was a foreigner with no money, holding on to my dreams that nobody seemed to believe in. Inside Wits I was a master's student in physics, I was somebody. Wits literally saved my life, it was my refuge from the outside world. Now I am far away from Wits but I will always live with hope because hope is a good thing and no good thing ever dies.

Do you have a definition of success?
For me success is simply waking up every morning, working on the things that I love doing, the things that I am passionate about.
What inspires you? Or what's the best part of your day?
I am a happier person when I am better today than yesterday. My best part of the day is when I can contribute something good.
Read more about Amir's story featured in the South African Young Academy of Science here.