Pushing Boulders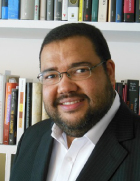 Athol Williams (BSc Eng 1992) grew up in Mitchells Plain, but refused to be limited by any apartheid plan. In the mid-1980s he taught himself some of the school subjects he needed to get into Wits, and he got a scholarship and completed his first degree. By his late 20s he was a successful engineer and business consultant in a top international firm.
But he felt he couldn't be free until others were free too. At the age of 40 he gave up his career to start a non-profit literacy organisation, Read to Rise, which has given books to thousands of South African children. "I've committed myself to public service," he said.
Hear more about his journey in this inspiring radio interview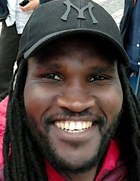 He got 100% for Matric maths at the age of 15 by teaching himself. Then the life of Musa Manzi (BSc 2007, BScHons 2009, PHD 2013) – now a professor of geophysics at Wits University – turned tragic. What stopped him from jumping to his death as he had planned? Read his story as told to Susan Bentley.