Researchers
Benita Olivier

Benita Olivier, a physiotherapist and professor in the Department of Physiotherapy, University of the Witwatersrand, is embarking on research in strategies to prevent injuries in cricketers. She has a special interest in three-dimensional movement analysis and its role in injury prevention and performance enhancement. Benita believes that in addition to creating knowledge, the dissemination of research findings is crucial in the drive to prevent cricket injuries. Read more about her here.
Jolandi Jacobs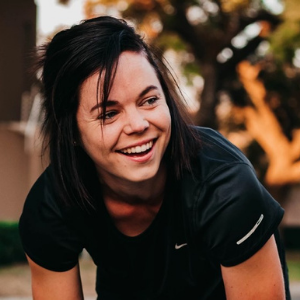 Jolandi Jacobs is a promising young researcher who is passionate about women's cricket. She obtained her master's degree with distinction from the University of the Witwatersrand in 2021 for her study on the injury incidence and prevalence among female cricket players. Her goal is to bridge the research gap between men's and women's cricket by investigating the injury profile, preventing injuries, and optimising performance of female cricket players. Jolandi plans to begin her PhD in women's cricket soon, watch this space for some ground-breaking research. Read more about her here.
Candice MacMillan

Candice is a qualified physiotherapist with a special interest in the rehabilitation of sports injuries and the conditioning of athletes. She obtained her award winning MSc(Physiotherapy) degree from the University of the Witwatersrand (Johannesburg, South Africa). The topic of her masters research involved the investigation of specific intrinsic risk factors among adolescent pace bowlers. Her PhD thesis investigated the properties of a novel screening protocol among professional rugby players. Research emanating from her post-graduate studies have been published in peer-reviewed journals and presented at sport medicine conferences. She has worked at both the USA and South African Sport Science Lab (SSL) franchises and is course designer and senior instructor of the SSL certification courses. She is passionate about final stage rehab and bridging the gap between injury rehabilitation and sport science. Read more about her here https://www.sportsciencelab.com/candicemacmillan
Loveth Obiora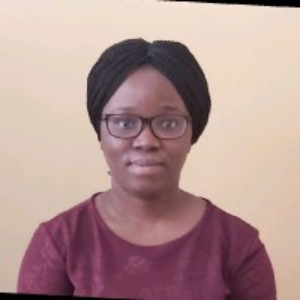 Loveth Obiora holds the Prestigious Hillel Friedland Postdoctoral Fellowship in the department of Physiotherapy, University of the Witwatersrand, Johannesburg. She works with her host to conduct research on "incorporating big data into human movement research" and cricket research is part of this project. As a public health professional, Loveth believes that in addition to creating knowledge, the dissemination of research findings is crucial to the advancement of public health. She has published and presented several scientific papers, and co-supervises both Masters and PhD students.
Sean Kaplan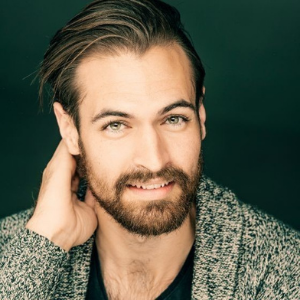 Sean Kaplan is a physiotherapist and aspiring researcher in the fields of physiotherapy, non-surgical intervention, and physical rehabilitation. He graduated with a Master of Science degree from the University of the Witwatersrand in 2021 with distinction. Sean is a member of Wits Sport and Health (WiSH) and the South African Sports Medicine Association (SASMA). He has assisted in establishing (and currently co-hosts) the Wits Sport and Health (WiSH) podcast – an initiative to provide accurate and current information regarding the clinical and field side management of neuromusculoskeletal pathology. He has worked clinically as a physiotherapist in numerous different environments for over five years, with a particular interest in prophylactic "pre-habilitation" for athletes and geriatric patients.
Sean kickstarted his dive into the realm of academia in 2020, with the publication of his first journal article in early 2021 aiming to determine the need and efficacy for surgical management of chronic exertional compartment syndrome through a systematic review and meta-analysis. He plans to continue with research into this field to determine risk factors, epidemiology, etiology, and to achieve academic consensus on the diagnostic parameters of the condition. Sean plans to apply for his PhD within the next year. Following this, he wishes to further pursue a career in the field of academia and teaching to share what he has learned and encountered in his own research and collaborations.
Mmathapelo Thotse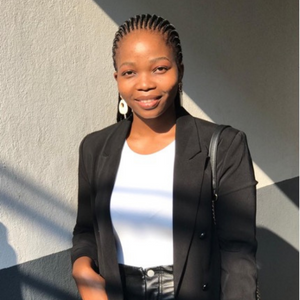 Mmathapelo Thotse is a young, enthusiastic and passionate woman possessing a degree in Mathematical Science and currently enrolled for an honours degree in statistics at Sefako Makgatho Health Sciences University. She has an interest in Biostatistics, Epidemiology and Research. Her research topic for her honours degree investigates the determinants of missed vaccinations among children aged 6-13 years in a rural province of South Africa namely Mpumalanga. She is currently an DSI-HSCR intern at the Wits Cricket Research Hub for Science, Medicine and Rehabilitation. Mmathapelo will embark on and engage in epidemiological studies that will help shape her path of becoming a Biostatistician and an Epidemiologist in public health and sport. She believes that statisticians have world-class knowledge and, if used correctly, can impact many lives.
Prudence Phalandwa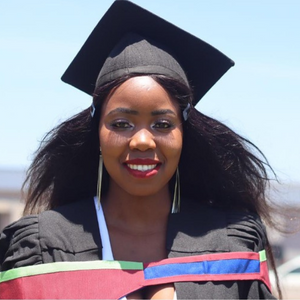 Prudence Phalandwa graduate with an honours degree for Bachelor of Science in Recreation and Leisure from the University of Venda in 2019. As part of her honours she conducted research on the teachers' perception towards therapeutic recreation at Fulufhelo Special School. She continued to learn about sport and recreation programmes at the Department of Sport, Art and Culture Head Office Polokwane in 2019. She is currently an intern in the Department of Physiotherapy, University of Witwatersrand, undertaking research in strategies to prevent injuries in cricket players. She is also in her second year at the University of South Africa, studying LLB (Legum Baccalaureus). Prudence plans to further her studies by applying for Masters in Sport Law because she is interested in developing and promoting a better understanding of Sport law and promoting its advancement and ethical practice on and off the field.