Squash
The squash club at Wits is historically one of the largest sports clubs at the university, having hundreds of members and among the largest number of courts in a single location.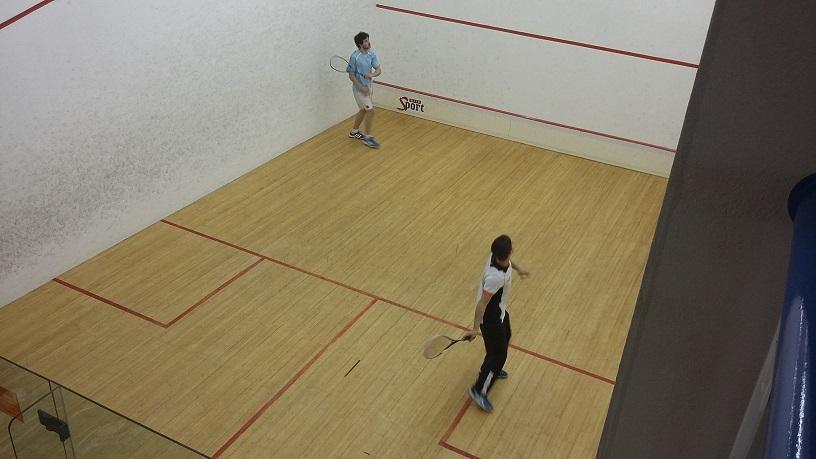 practices
Tues, Wed & Thur, 18:30-21h00
venue
New Squash Complex, Braamfontein Campus
club chair
Andrew Berry, 071 176 2129
sports officer
Njabulo Xulu, tel 011 717 9436, njabulo.xulu@wits.ac.za
Wits Squash is a thriving community, with one of the largest number of league teams in the Central Gauteng League, and a bar that has sold many a drink to a thirsty player.
We boast one of the top squash facilities in the country, consisting of a main 12-court complex situated on Braamfontein Campus West and a smaller complex at the Wits Education Campus. Our approximately 400 members consist of competitive and social-level players of all age groups. Wits Squash emphasises the development of our young players through coaching, social and tournament activities.
The club has coaching for the experienced and new players, while being open year-round. One of the South African Grand Prix squash tournaments is held at the club every year, along with a club championships.
Every year a selection of the top student players represents Wits at the USSA inter-varsity squash tournament. In 2015, we hosted the USSA's, and in fitting tribute to our now-retired sports officer, Liz Chase, it was widely acclaimed one of the best-organised squash USSA's in recent years.
The courts are open all day Monday to Friday, enabling social players to have access to the courts at their leisure and to play with friends at any time. All skill levels are encouraged to play, and all members are warmly welcomed.