Motif 25 years
'Motif' is a retrospective of 25 years of work of the Savage + Dodd Architects. This exhibition was shown at 56 Gwigwi Mrwebi Street, Newtown from 01/10/2018-12/10/2018 before being held at SoAP.
Savage + Dodd Architects believe in the power of design in restorative spatial justice and urban resilience. This is reflected in the scope of projects undertaken in the Practice, which encompass buildings within the public realm such as universities and social housing, which are reflective of new building types for a post-Apartheid society.
In curating 25 years of architectural practice we chose to reflect on the concepts that are woven through our work. We chose the theme of 'Motif' - defined as a dominant or recurring idea throughout a body of work to identify the use of a series of recurring spatial and design 'tactics' in our work.
In introducing the concept of Motif, the introduction to the exhibition stated:
'Our context is the city and our focus has been on creating places for people, community and neighbourhood. The use of prototypes has enabled us to innovate and develop ideas from project to project; from live-work-play in social housing which later became live-learn-play in our work on educational institutions. Adaptive re-use and repurposing buildings has been a core theme in our housing practice and heritage work.
The use of strong colour as a system animates our buildings internally and externally.
The motif of the verandah and courtyard are central spatial devices in shaping spaces that are responsive to environment and people.'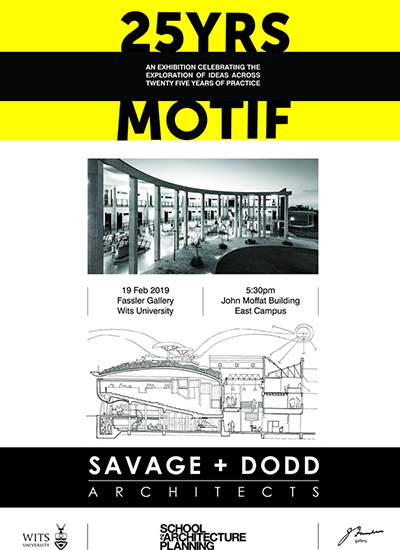 Share
Tweet