Walter Hood: Recent Work
When:
getMessage().'-->'; ?> Thursday, 13 February 2020 - Thursday, 13 February 2020
Where:
John Moffat LT
Braamfontein Campus East
A1 Lecture Theatre
Start time:
17:30
Enquiries:
The School of Architecture and Planning is pleased to invite you to a public talk by Walter Hood - landscape designer, artist, founder and creative director.
Walter Hood is the Creative Director and Founder of Hood Design Studio in Oakland, California.
Hood creates urban spaces that meld architectural and fine arts expertise with a commitment to designing ecologically sustainable public spaces that empower marginalized communities. Over his career, he has transformed traffic islands, vacant lots, and freeway underpasses into spaces that challenge the legacy of neglect of urban neighborhoods. Through engagement with community members, he teases out the natural and social histories as well as current residents' shared patterns and practices of use and aspirations for a place.

Earlier notable design projects include: Lafayette Square Park (Oakland California, 1999), Splash Pad Park, gardens of the M.H. de Young Museum in Golden State Park (California, 2005), walkways of the Broad Museum in Los Angeles (2015) Broad Museum in Los Angeles (2015). More recently, Hood has undertaken ambitious commemorative landscapes that reflect his interest in the role of sculpture in public space, which includes plans for Nauck Town Square in Arlington County, Virginia (2016–present), located in a neighborhood whose residents are descendants of a pre-Emancipation community of freed blacks and the design for the landscape surrounding the forthcoming International African American Museum to be built on the site where nearly 40 percent of enslaved Africans arrived in the USA.

The Studio's award-winning work has been featured in publications including Dwell, The Wall Street Journal, The New York Times, Fast Company, Architectural Digest, Places Journal, and Landscape Architecture Magazine. Walter Hood is. also a recipient of the 2017 Academy of Arts and Letters Architecture Award, 2019 Knight Foundation Public Spaces Fellowship, 2019 MacArthur Fellowship and 2019 Dorothy and Lillian Gish Prize.

Walter Hood Bio:
Walter Hood is the Creative Director and Founder of Hood Design Studio in Oakland, California. Hood Design Studio is a cultural practice, working across art, fabrication, design, landscape, research and urbanism. Walter Hood is the David K. Woo Chair and was the Professor of Landscape Architecture and Environmental Planning at the University of California, Berkeley. He is currently the Spring 2020 Diana Balmori Visiting Professor at the Yale School of Architecture. Walter Hood received a BLA (1981) from North Carolina A&T State University, an MLA and MArch (1989) from the University of California, Berkeley, and an MFA (2013) from the School of the Art Institute of Chicago. He has also published two monographs, Urban Diaries (1997) and Blues & Jazz Landscape Improvisations (1993), and is the editor of the forthcoming Black Landscapes Matter.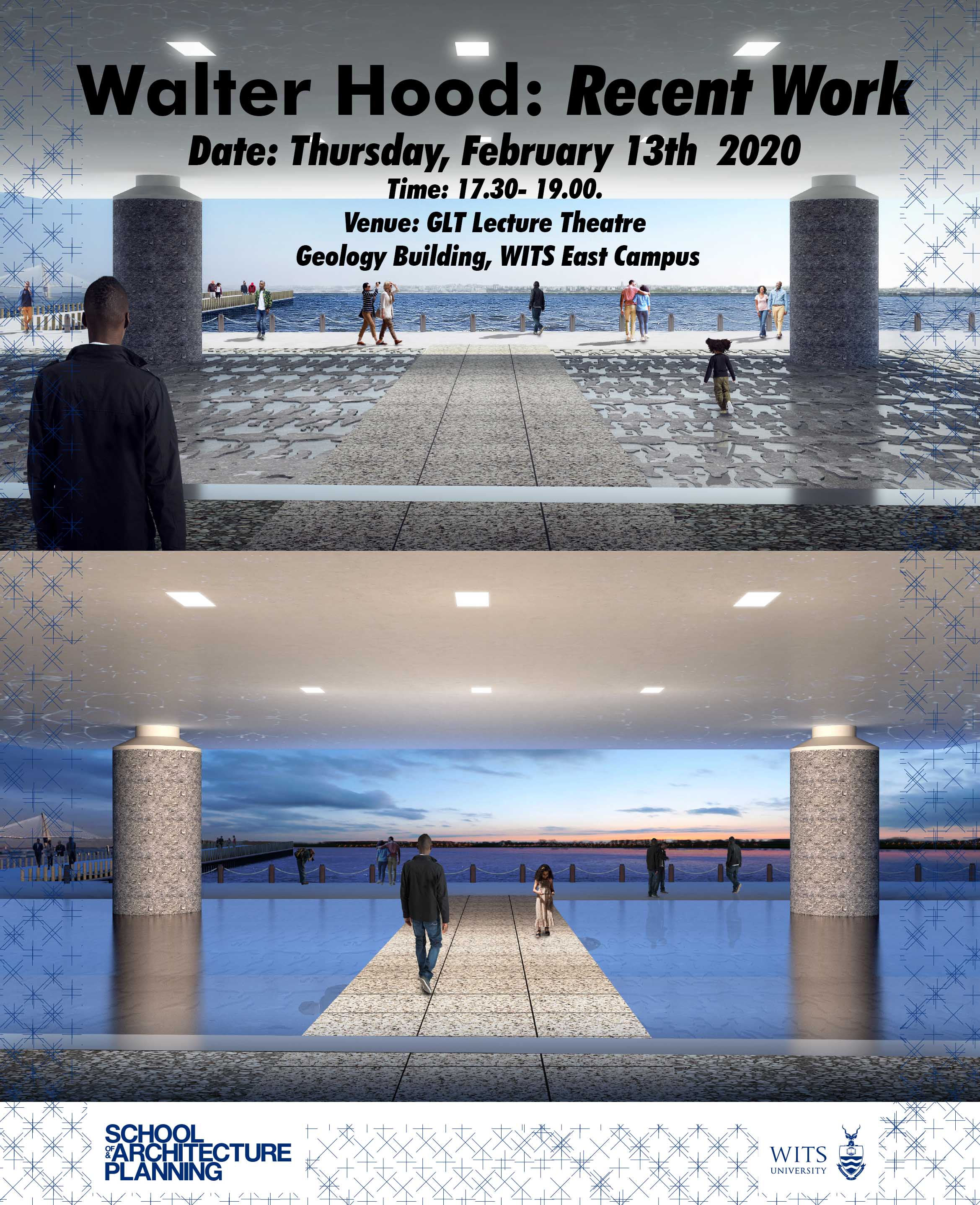 Add event to calendar