TNL second-round trials put on ice as Wits continues preparations
- Tshepiso Mametela
With the second wave of the coronavirus pandemic tightening its grip in South Africa causing huge disruptions to the sporting calendar just weeks into the new year, preparations ahead of the upcoming second-round of Telkom Netball League (TNL) trials have done anything but abate for coach Marguerite Rootman and her shining 1st team Wits Netball troops.
To accommodate elite players who had finished their studies but did not form part of a club, Rootman has banked on funneling in experience while identifying senior team candidates through various high-performance recruitment drives, including last year creating an Open team, as part of ongoing efforts to increase Wits' burgeoning profile as a netball juggernaut.
A number of these players have been front and centre of the University's success, after coming through at the SPAR National Championships in Bela Bela in December 2020, and are now waiting to get another bite at the cherry when the dates for the upcoming future TNL are finally announced.
For now, individual preparations continue in earnest as the players are following their individual programmes at home, to ensure they are primed for contention, ahead of a role call with the coach, whose plans are to start training with the High Performance squad in the second week of February.
"I've been doing a lot of strength and conditioning at home in preparation for the 2021 season," said Panashe Chiranga, who is vying for a spot in the SA U21 team having featured in the 2020 TNL competition.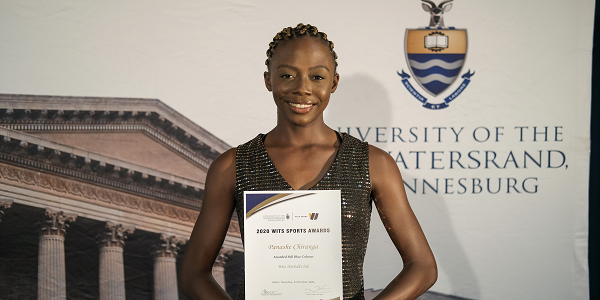 Wits Netball Player Panashe Chiranga
"As we can't be on court for team training [yet] I am, however, hopeful that it will happen soon. I'm excited to step onto the court again, play the sport I love, and grow in skill and experience."
Simoné van Reenen is another player; often "underestimated" by selectors because of her soft demeanor, according to Rootman, the Goal Defence (GD) turned Goal Keeper (GK) player is hopeful of making a solid impression.
"Hopefully, when I make the Gauteng team, I will definitely want to spirit and motivate the [unit]," commented van Reenen. "The SPAR Champs were a great opportunity and it was such an honor to play with top elite players and by playing with them, I definitely gained a lot of experience."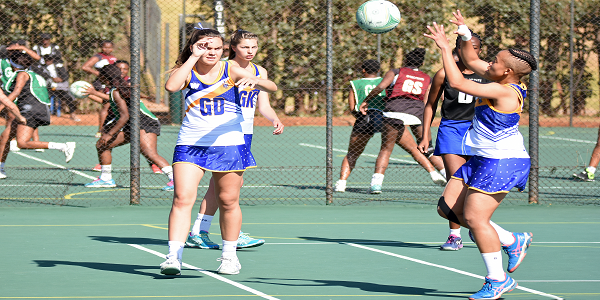 Wits Netball Player: Simoné van Reenen
Speaking on her chance to form part of the 2021 TNL, Refilwe Tswai, another talented member of the Rootman-headed cog, made no bones about the enormity of the opportunity. "It's very encouraging to know that I'm noticed. But not only that, it also tells me that there's always someone watching, and so, I need to keep working harder and thinking smarter on the court.
"I am very thankful and happy about it. It wouldn't have been possible without my current resident coach [Rootman] and U21 provincial coach Nomsa Zungu, not to mention the wonderful and very talented girls that I had the privilege of playing with; girls that became sisters," said Tswai.
Selected Wits Netball Players: Panashe Chiranga, Simoné van Reenen, Refilwe Tswai, Renske Stoltz, Ashleigh Gray, Kelly Gouws, Kagisho Itholeng and Jo Prins (joining Wits Open in the 2021 season).
Players that are still part of the TNL trials but could not attend the National Netball Championships due to various reasons: Lindie Lombard, Talja Venter, Samantha Holder, Zanneke Ras, Anja Esterhuizen, Melanie de Lange and Keneiloe Kgasi.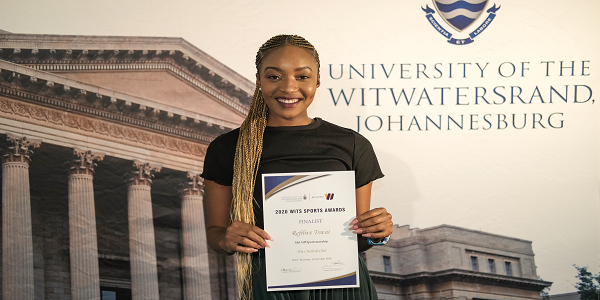 Wits Netball Player: Refilwe Tswai