Witsies with the writing edge: January 2023
-
Catch up on recent alumni book awards and publications.
Two alumnae were among the winners of the 2022 SA Book Awards, which are based on booksellers' bestselling titles published in South Africa and written by South African authors.
Joanne Joseph (BA 2000, BA Hons 2001, MA 2008) was announced winner in the Adult Fiction category for Children of Sugarcane (Jonathan Ball, 2022) during a virtual ceremony on 24 November 2022.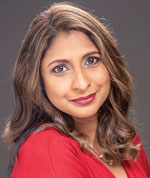 Joseph received prize money of R20 000 and on accepting the award she said: "It's an honour to be recognised for my work on Children of Sugarcane. We often underestimate the power of fictional words in helping us come to terms with some of the most daunting aspects of reality and our complicated history in South Africa, India and Britain. I think it's time we explored this genre as a more effective tool in enriching the teaching of history, especially in our schools.
"Though it took many years of hard work, it was a joy to mould the work of our great historians into a fictional narrative. My sincere thanks to my family and friends, my outstanding editors and publishers, the enthusiastic booksellers and media colleagues who promoted Children of Sugarcane, the many readers who supported this book, and the SA Book Awards for this amazing recognition!"
Watch the Wits Alumni Relations webinar in which Children of Sugarcane was discussed earlier in 2022.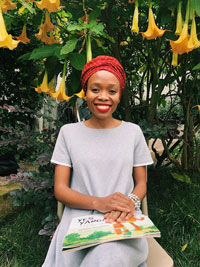 Refiloe Moahloli (BCom 2009) was announced as the winner of the 2021 Children's Title Prize for the second year running with How Many Ways Can You Say Goodbye?, illustrated by Anja Stoeckigt (Penguin Random House, 2021).
Moahloli said: "It is also a continuation of a conversation that we started in How Many Ways Can You Say Hello? (Penguin Random House, 2017) – one that demonstrates care and respect in interacting with self and another. I am so excited that this series is resonating with so many, and that it has been recognised for such an awesome award. May we keep lifting children's literature, and celebrate our beautiful diversity within it."
Other recent alumni publications include: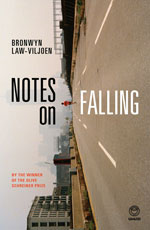 Notes on Falling
by Bronwyn Law-Viljoen
Penguin Random House, 2022
Three characters, Thalia, Robert and Paige, are the main protagonists in Dr Bronwyn Law-Viljoen's (PhD 2017) latest work of fiction Notes on Falling. Set in the turbulent worlds of New York in the 1970s and South Africa in 1990s, they unwittingly share a story that links them to one another.
The publisher's note says the novel is "about the hope that art will challenge perceptions and orthodoxy so that the world can be reinvented through new forms. It is also about trying to reconcile the large pictures of history with the small snapshots of our individual lives."
Notes On Falling follows Law-Viljoen's hugely successful debut novel The Printmaker (Umuzi, 2016) which was shortlisted for the Sunday Times Barry Ronge Fiction Award and won the 2018 Olive Schreiner Prize for Fiction. She heads the Creative Writing programme at Wits, which has nurtured many successful writers, as well as the editor and co-founder of Fourthwall Books, and a former editor of Art South Africa magazine. She received her doctorate in literature at New York University as a Fulbright scholar in 2003.
Read an except here.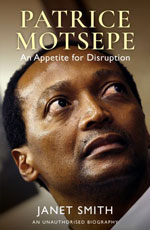 Patrice Motsepe: An appetite for disruption
An unauthorised biography
by Janet Smith
Jonathan Ball, 2022
In this unauthorised biography, Janet Smith (BA 1989) has mined public archives to uncover what makes the hugely successful, intensely private Patrice Motsepe (LLB 1988, DCom 2017) tick. Smith is a former newspaper editor and the author and co-author of seven books, including three young-adult titles. Nonfiction titles that she has co-authored include Hani: A Life Too Short (Jonathan Ball 2010, 2022), The Coming Revolution: Julius Malema and the Fight for Economic Freedom (Jacana, 2014), The Black Consciousness Reader (Jacana, 2017) and The A to Z of South African Politics (Jacana, 2019).
"I was so curious because it is so difficult to get a sense of the man," Smith said in an interview to promote the book in December 2022. "The research was fairly wide-ranging, fairly complicated. It meant tracking down things not immediately accessible. It was one of the most complicated research projects I've done because of trying to get all of these strands together." Read an extract here.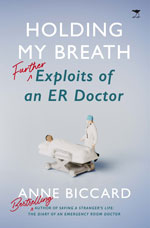 Holding My Breath: Further exploits of an ER doctor
by Anne Biccard
Jacana, 2022
Holding My Breath is a follow-up memoir to Saving a Stranger's Life: The Diary of an Emergency Room Doctor (Jacana, 2020). In her first memoir, Dr Anne Biccard (BA 1988, BA Hons 1989, MSc Med 1994, MBBCh 1996) had readers gripped with tales of stories from a doctor working on the frontline of the pandemic. As an experienced emergency room doctor living in Johannesburg, she "loves telling stories". She said her latest book "is a bit more fun" and is grateful "to learn something new every day". The anecdotes about the patients she encounters are at once harrowing and hilarious.
This is a sample: The first customer today reports that, the previous night, his right nipple had moved away from its usual location. He noticed its absence when he looked in the mirror and later found it in his armpit.
"Wow," I say with a slight frown. I have never heard of a migrating nipple before. "Let's have a look." I slide the door shut and motion to him to pull his T-shirt off.
"Oh, it has moved back now," he says.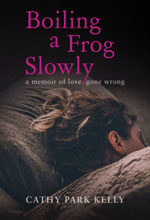 Boiling A Frog Slowly
by Cathy Park Kelly
Karavan Press, 2021
Cathy Park Kelly (BA Ed 1990, BA Hons 1996) is a writer living on the southern peninsula of Cape Town. She is a qualified high school English teacher with an honours in applied linguistics from Wits. She has had non-fiction essays and short stories published in several South African magazines and anthologies. She describes having "worked with people from all walks of life, from teenagers and inner city artists to corporate suits and prisoners".
Boiling A Frog Slowly is her second memoir which "is a gripping read about relational trauma, of what happens to the sense of self when living with physical and psychological violence over time".
Her first memoir Inside Outside: A journey of spirit through the gates of a prison (BEntrepeneurING Books, 2001) recalls experiences teaching juvenile offenders awaiting trial.
The book has been described as "an essential read for understanding gender-based violence so endemic in our society".
Read a full review from Daily Maverick.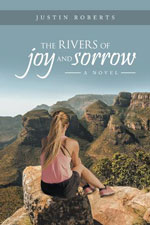 The Rivers of Joy and Sorrow
by Justin Roberts
Archway Publishing, 2022
Professor John Rogan (BSc 1965) wrote to Alumni Relations to share that his first novel The Rivers of Joy and Sorrow (Archway Publishing, 2022) had just been published under the pseudonym Justin Roberts. He was born and raised in South Africa, and was based at Western Montana College, Dillion since 1985. He currently lives on the Oregon coast of the United States.
"Although Wits is not mentioned by name in the book, it would be clear to any South African reader that these are Wits students. I am sure that the book would be of interest to many Wits alumni," he said.
The novel tells the story of South African students who decide to oppose apartheid and are "propelled on a journey of love, abandonment, yearning, betrayal".
Individual purchases:
Archway Publishing https://bit.ly/3CBPQxZ
Amazon https://amzn.to/3CwaoId
Barnes & Noble https://bit.ly/3S4pM42