Witsie wins SA's biggest literary prize
- Wits Alumni Relations
Johannesburg-based attorney's memoir praised by judges as "inspirational" and "engaging".
Johannesburg-based attorney, Bulelwa Mabasa (BA 2000, LLB 2002), was announced as the winner of the Non-fiction Award for her book My Land Obsession: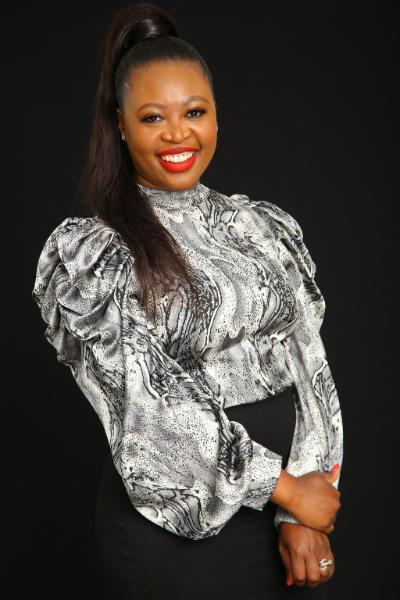 A Memoir (Picador, 2022) in the 2023 Sunday Times Literary Awards.
"This win is not only about my story, it humanises, elevates and illuminates the voices of the landless (both personally and professionally).
"I hope that it will trigger even more interest and focus on the land question to all citizens in a meaningful and constructive way. I try in this memoir, to demonstrate how possible it is to weave together the personal, the professional and national issues, in a way that unites and builds our nation," Mabasa told Wits Alumni Relations.
This year marks the 33rd anniversary of the Non-fiction Award, and Mabasa will receive R100 000, marking the award as one of the richest literary prizes on the continent.
For the Non-fiction Award, Mabasa had to "demonstrate the illumination of truthfulness, especially those forms of it that are new, delicate, unfashionable and fly in the face of power; compassion; elegance of writing; and intellectual and moral integrity".
The judges, Duma Gqubule, Judy Dlamini and Julian Rademeyer, described My Land Obsession as "an engaging memoir" and "inspirational, factual and relevant with many angles that define our past going back generations".
Mabasa was born into a "matchbox" family home in Meadowlands, Soweto. In My Land Obsession, she shares her Christian upbringing, framed by the lived experiences of her grandparents, who endured land dispossession in the form of the Group Areas Act and the migrant labour system.
Her ongoing interest in land justice informed her choice to study law at Wits, with the land question becoming central in her postgraduate studies. She has led the Werksmans Attorneys practice on land reform and her book details notable legal cases she has led and lessons that may be drawn from them. She details her contributions to national policy and her views on how the land question must be inhabited and owned by all South Africans.
Two other Witsies were shortlisted in the non-fiction category: Dr Matthew Wilhelm-Solomon (BA Hons 2005) for Blinded City: 10 Years in Inner-City Johannesburg (Picador Africa, 2022) and Liz McGregor (MA 2006) for Unforgiven: Face to Face With My Father's Killer (Jonathan Ball, 2022).
Last year's winner in the non-fiction category was Mignonne Breier, for her book Bloody Sunday: The Nun, the Defiance Campaign and South Africa's Secret Massacre (Tafelberg, 2021), which drew attention to humanitarians from Wits Sister Aidan and Dr James Njongwe.