Wits alumnus named in 2023 group of young global leaders
-
Passionate data scientist Prof Vukosi Marivate is the only South African to make the World Economic Forum's prestigious list this year.
The World Economic Forum has announced the induction of the newest members of its Young Global Leaders Class of 2023 – and Wits alumnus Professor Vukosi Marivate (BSc Eng 2007, MSc Eng 2009) is among them.
Professor Marivate is currently the Absa chair of data science at the University of Pretoria and is the only South African who made the 2023 list in the "academia/think-tank" category, announced by the forum on 14 March 2023.
This year's cohort includes nearly 100 promising political leaders, innovative entrepreneurs, game-changing researchers and visionary activists who are accelerating positive and lasting change in their communities, countries and the world.
Since its establishment in 2004, the Forum of Young Global Leaders has cultivated a diverse community of outstanding people addressing the world's most pressing problems – today made up of over 1 400 members and alumni from more than 120 countries.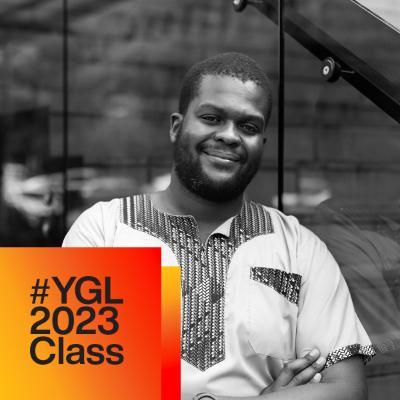 Professor Marivate works on developing machine learning/artificial Intelligence methods to extract insights from data. A large part of his work over the last few years has been at the intersection of machine learning and natural language processing. His work in this area focuses on techniques to improve tools for and availability of data for local languages or low resource languages.
"I am eager to collaborate with and gain insights from fellow members of the community, as well as advocate for the advancement of African machine learning, and African natural language processing," he says in a social media post.
He is a co-founder of the Deep Learning Indaba, the largest machine learning/artificial intelligence workshop on the African continent, aiming to strengthen African machine learning. He currently serves as a chief investigator on the Masakhane NLP project and is on the steering committee of the Lacuna Fund. He is interested in data science for social impact using local challenges as a springboard for research. In this area, he has worked on projects in science, energy, public safety and utilities.
As part of their three-year leadership development programme, Young Global Leaders Class of 2023 will have access to a range of executive education courses, learning journeys and opportunities to collaborate with trusted peers, helping them achieve their goals and make an even more significant impact on society.
Professor Marivate also joins this cohort as a 2023 Aliko Dangote Fellow – a group of nine African leaders "passionate about African issues" who "demonstrate [the] resilience, innovation and determination of Africa's youth."
Other Witsies who made this prestigious list previously include: managing partner of AIH Capital, Jesmane Boggenpoel (BCom 1995; BAcc 1996); managing director of Marsh & McLennan companies Zuriel C Naiker (BCom 2006); founder and principal of Counterspace Sumayya Vally (BAS Hons 2014; MArch 2015); director of Synergy Global Consulting Ltd Paul Kapelus (BA 1993; BA Hons 1994); commissioner of the Financial Sector Conduct Authority Unathi Kamlana (HDip Tax Law 2005) as well as the Wits Vice-Chancellor Professor Zeblon Vilakazi (MSc 1994, PhD 1998).
A full list of the 2023 class is available here