Top-35-under-35 winners lift others as they rise
-
Witsie accountants acknowledged for their innovative contributions.
Two Wits graduates walked away with top honours at the 2022 Top 35-under-35 Chartered Accountants Competition. The awards, launched in 2014 by the South African Institute of Chartered Accountants (SAICA), recognise young South Africans who are making a meaningful contribution to society.
Mathabo Makhaya (BCom 2012, HDipAcc 2013), currently group financial manager at Harmony Gold Mining and chairperson of the Investment Committee Mineworkers Provident Fund, was the overall winner. Boitumelo Kuzwayo (BAccSc 2009, HDipAcc 2010) won the Game Changer Award.
Makhaya provides strategic financial oversight to the internal health management of 44 000 employees, ranging from occupational, primary and tertiary healthcare provision. As chairperson of the Mineworkers Provident Fund (MWPF) board, she has led the team to expand alternatives and impact investing to enhance returns for members with a corresponding increase in social benefits in targeted areas such as digital infrastructure in sub-Saharan Africa, among others. She is also a founding committee member at Asset Owners Forum South Africa through the MWPF representation, which is a voluntary coalition of pension funds with the strategic aim of investing in infrastructure projects in South Africa. The total estimated value of the forum is approximately R3 trillion.
She has also won the Young Leaders Connect 2022 "Lift up Leader in Business" and the "IDEAL Authentic Leadership" awards in 2022 for her consistent bold leadership and commitment to transformation.
"The moment my name was announced was incredibly overwhelming, excitement, joy, and happiness, really!" Makhaya told Accounting SA magazine.
"As someone who doesn't like the spotlight on them, having worked very silently and quietly for several years to be finally recognised for the consistency in impacting people's lives – something I regard as a part of me – was wonderful. To see other people I have worked with celebrate me as well, to show that this win is a collective win is priceless. To see how proud my family and friends, who have witnessed first-hand the sacrifices that have gone into my career finally bear some fruit, is something I will treasure forever."
Kuzwayo is deputy head of department in the Department of Commercial Accounting at the University of Johannesburg and has contributed to providing previously disadvantaged students with access to education as project coordinator for two bursary and academic support programmes that have supported some 400 students/beneficiaries since 2018.
The pass rate on both programmes has averaged 90% since their inception. The total budget for the programmes was R33,9 million and she led a team of 95 individuals including lecturers, tutors and mentors.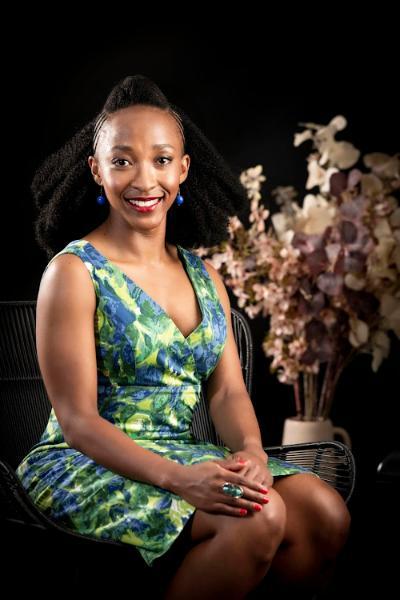 In 2022, Kuzwayo was also named one of Mail & Guardian's Top 200 Young South Africans in the Education category, as well as Academic of the Year from the Association for the Advancement of Black Accountants of Southern Africa's annual Women Leading Conference and Awards.
"I feel incredibly honoured and humbled to have won SAICA's Top-35 under-35 Game Changer category. Being selected as one of the 35 finalists was already victory for me, and this was the cherry on top," she said.
"Education, in any form, opens your mind to different possibilities. It doesn't need to be formal; however, formal education is important. It can be in the form of apprenticeships or educating people on how to create wealth for themselves that will ultimately create jobs and industries in our country. I think our society needs, to some extent, to put more emphasis on vocational studies."
Source: SAICA