Alumni in the spotlight September 2023
- Wits Alumni Relations
Catch up on a wrap of Witsie awards and appointments from the past month.
Awards
Pelonomi Moiloa (BSc Eng BM 2014, BSc Eng Elec 2015) and Shakir Mohamed (BSc Eng 2005, MSc Eng 2007) were named among TIME magazine's 100 Most Influential People in Artificial Intelligence.
National Research Foundation awarded Professor Jill Adler (BSc 1973, Med 1985, PhD 1996) a Lifetime Achievement Award for advancing maths teaching, research, and empowering maths educators in the country. Dr Ekene Nweke (MSc 2015, PhD 2017) received the Research Excellence Award for Early Career/Emerging Researchers, which recognised outstanding research performance by current early career/emerging researchers in any discipline. Dr Nweke is a molecular biologist and a researcher in the Department of Surgery at Wits. Dr Phil Mjwara (PhD 1995), director general of the Department of Science and Innovation, received a Significant Contribution Award for his role in South Africa's Square Kilometre Array (SKA) project, from early in its development to date. He has assisted with development not only during the various phases of the projects, but also with the spinoff benefits that the SKA project has provided, including employment opportunities in construction and eco-tourism, skills development and training, and education from basic to tertiary level.
Dr Tiisetso Elizabeth Lephoto (BSc 2010, BSc Hons 2011, MSc 2013) was awarded the Distinguished Young Woman Special Award at the 2023 South African Women in Science Awards.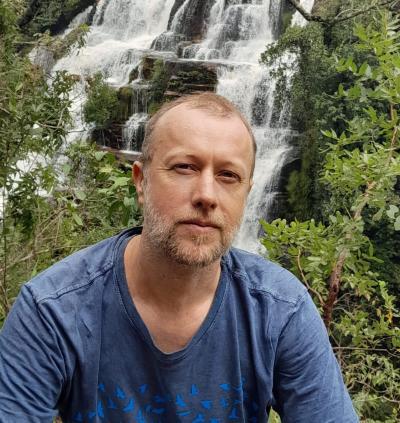 Three Witsies were shortlisted in the prestigious 2023 Sunday Times Literary Awards: Dr Matthew Wilhelm-Solomon (BA Hons 2005) for Blinded City: 10 Years In Inner-City Johannesburg (Picador Africa, 2022), Liz McGregor (MA 2006) for Unforgiven: Face to face With My Father's Killer (Jonathan Ball, 2022) and Bulelwa Mabasa (BA 2000, LLB 2002) for My Land Obsession: A Memoir by Bulelwa Mabasa (Picador Africa, 2022). All books are in the non-fiction category.
Taskeen Hasrod (BSc 2022, BSc Hons 2023) won the South African leg of FameLab 2023 for developing a machine learning model that predicts the levels of byproducts in acid-mine drainage. As the national champion, Hasrod will represent South Africa at the International FameLab competition in Cheltenham, UK, on 24 November 2023.
Professor Mark Solms (BA 1984, BA Hons 1985, MA 1984, PhD 1992), based at the University of Cape Town's Neuroscience Institute, has been awarded a prestigious Oppenheimer Memorial Trust grant of R1.9 million that will enable a new line of inquiry into proof-of-concept research endeavours that seek to understand the how and why of the workings of consciousness by using an artificial agent.
Appointments
Simphiwe Zondi (MBA 2018) has been appointed general manager of the Electrical Division of the Motheo Construction Group. He holds a post-graduate diploma in doctoral studies from GIBS and an MBA from Wits.
The Mandela Mining Precinct announced the appointment of Julie Courtnage (BSc 1991, BSc Hons 1992) as its new director. "With an extensive background in the minerals sector spanning over three decades, Julie brings a wealth of experience and a robust network that positions the precinct for strategic growth and innovation," the organisation's statement reads.
Lisa Chiume (BCom 2005) was appointed an independent non-executive director of Discovery Limited with effect from 18 September 2023.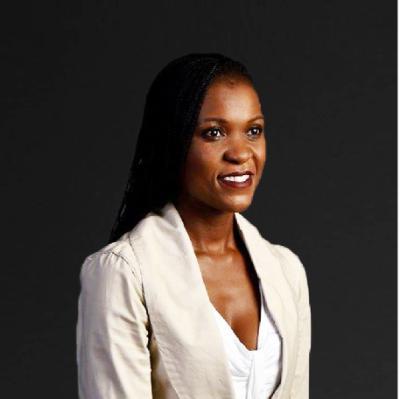 The Southern African Institute of Mining and Metallurgy announced William Joughin (BSc Eng 1990, GDE 1992, MSc 1994, GDE (Min) 1997) as its new president for 2023/2024. He is a past president of the South African National Institute of Rock Engineering and a past vice president for Africa of the International Society for Rock Mechanics.
Peter Mbelengwa was announced as new chief director/head of communications and advocacy and spokesperson for the Forestry, Fisheries and the Environment Department. He holds a postgraduate diploma in business administration from the Wits Business School.