Alumni in the spotlight March 2023
-
Catch up on a wrap of Witsie awards, appointments and newsmakers from the past month.
Awards
JM Coetzee's Life & Times of Michael K, adapted for the stage by Lara Foot-Newton (BA DA 1990), won the coveted Best Production Award at the 58th Fleur du Cap Awards. Foot-Newtown is the CEO and artistic director of the Baxter Theatre. She was also awarded the 2023 International Citation of Merit from the International Society for the Performing Arts for unique achievement which has enriched international performing arts. The award is for "distinguished service working within the profession."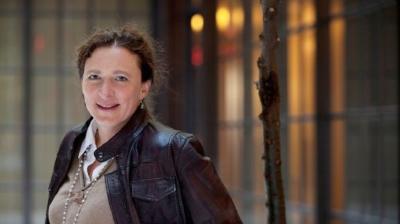 She was acknowledged for transforming The Baxter's development programme, the Zabalaza Theatre Festival, "to become recognised and respected as one of the most vital and important platforms of its kind in South Africa". In 2021 Foot-Newton adapted and directed the stage production of Life and Times of Michael K for the opening of the Teater der Welt Festival at the Düsseldorf Schauspielhaus and at The Baxter. The production returned to Germany for four more seasons in early 2022 and will transfer to the Galway Festival, Ireland, in July 2023. In 2022 she received great praise for her adaptation and direction of Othello, for the Düsseldorf Schauspielhaus.
Data scientist Professor Vukosi Marivate (BSc Eng 2007, MSc Eng 2009) is the only South African to be included in the World Economic Forum's Young Global Leaders Class of 2023 in the "academia/think-tank" category. He is currently the Absa chair of data science at the University of Pretoria. He is a co-founder of the Deep Learning Indaba, the largest machine learning/artificial intelligence workshop on the African continent. He is a chief investigator on the Masakhane NLP project and is on the steering committee of the Lacuna Fund. He is interested in data science for social impact using local challenges as a springboard for research.
The National Research Foundation CEO, Dr Fulufhelo Nelwamondo (BSc Eng 2005, PhD 2008) was named Engineer of the Year by the South African Institute of Electrical Engineers at its 2022 Annual Awards held on 10 March 2023.The SAIEE recognised Dr Nelwamondo's extensive research and vast practical experience in software engineering, computational intelligence and optimisation in various applications. He has published over 140 academic articles in the disciplines. In 2017, he was awarded the Order of Mapungubwe Silver, the highest civilian honour bestowed by the President of the Republic of South Africa.
Music executive and media entrepreneur Ninel Musson (BCom 2005, MM 2014) is a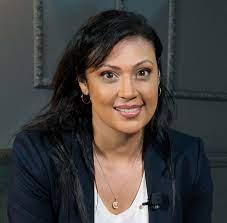 founder of independent record label and management agency Vth Season. She was invited as a speaker at this year's prestigious Harvard Business School's 25th Annual Africa Business Conference in celebration of the conference's silver anniversary, the theme was "Africa Accelerated: Leaps and Bounds into the Next Decade". With a foundation in finance and banking, Musson serves the creative industry on the board of the Recording Industry of South Africa. She participates in numerous platforms such as Midem (Cannes, France) and the largest music conference in Africa, Music Imbizo (Durban, South Africa).
Appointments
Mark Garden (BA 1998, LLB 2000) has been appointed a partner in Webber Wentzel's competition, trade and investment practice. He has experience in all aspects of competition regulation, merger regulation structures and clearances, hostile takeovers and complex competition litigation.
Naseema, nèe Cassim, Fakir (LLB 2004) has been appointed by the Helen Suzman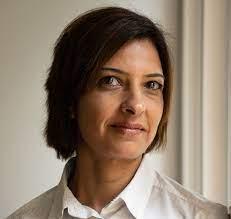 Foundation as its first director of legal programmes. Fakir has experience in both public and private law, and in particular constitutional and administrative law. She was admitted to the Bar in 2019. She previously practiced as an attorney from 2006 and served as director of the Legal Resources Centre, Johannesburg for eight years. She also worked at Lawyers for Human Rights in the refugee programme and the South African Human Rights Commission as head of legal services.
Newsmakers
CEO of Transaction Capital David Hurwitz (BCom 1993, BAcc 1994, HDipTax 2001) gave an interview with BizNews to provided context and explain why the share price collapsed from R30 to under R10. The company is South Africa's biggest vehicle financier and owns car trader WeBuyCars. It is the second-best wealth creator over the past decade and it finances the minibus taxi sector.
Dr Lesley Cowling (BA 1983, BA Hons 1984) reviewed Noni Jabavu's collection of columns, which have been retrieved from archives by Dr Makhosazana Xaba (MA 2007) and Athambile Masola.
TheDeviShow on eNCA ventured into the depths of the Rising Star cave to meet paleo archaeologist Keneiloe Molopyane (PhD 2021).
Discovery Group CEO Adrian Gore (BSc 1985, BSc Hons 1987, DCom honoris causa 2017) wrote an opinion piece on how South Africans can spur change: "Pessimism seems smart, but it isn't. There is an 'optimism stigma', especially in South Africa. I think I know why. People believe that if they are pessimistic, they are prudent and thinking critically, and will somehow call out decline and failure. If optimistic, they believe they will somehow tolerate the unacceptable. This is not the case. Seeing potential makes you more enraged by failure."
Oscar van Antwerpen (GDipEng 2000) founder and director of Minrom, which specialises in providing geological services in exploration in mining and groundwater, chatted to Engineering News.