Alumni in the spotlight February 2023
-
Catch up on a wrap of Witsie appointments, awards and newsmakers from the past month.
Appointments
SHA Risk Specialists, a division of Santam, appointed Manisha Chiman (BCom 2011, BCom 2012) as CEO of Santam Specialist Business. She has held numerous senior positions within several of the Underwriting divisions at the company, the most recent was her role as Business Head of Liability and PI Underwriting.
Senzo Langa (MM 2016) has been promoted to deputy chief investment officer at Alexforbes.
The Wits Innovation Centre appointed Dr Adam Pantanowitz (BSc Eng 2007, BSc Eng 2008, MSc Eng 2022, PhD 2022) as the inaugural Angela and David Fine Chair in Innovation and the first director of the centre.
Gareth Joyce (BSc Eng 1994) was appointed to the US Export Council, which advises US President Joe Biden on government policies and programmes that affect US trade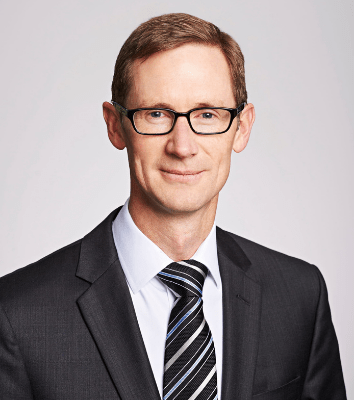 performance; promotes export expansion; and provides a forum for discussing and resolving trade-related problems among the business, industrial, agricultural, labour, and government sectors. Joyce is CEO and board member of Proterra and previously was chief sustainability officer at Delta Airlines. He has extensive experience in aviation, automotive and consulting industries.
Broll Property Group appointed Batabile Sibaca (BSc Cons Man 2013, Cons Mans Hons 2014) as chief operating officer of its Integrated Facilities Management cluster. He is described as a "sustainability-focused, tech-savvy problem-solver".
Megan Taplin (MSc 2022) was appointed as park manager of the Table Mountain National Park. She has 22 years of experience in the conservation sector . Her journey with SANParks started in April of 2003 as a social ecologist focusing on local community liaison and environmental education in Addo Elephant National Park in the Eastern Cape.
Dr Dinesh Balliah (PhD 2021) has been appointed as the director of the Wits Centre for Journalism. She holds a master's degree in history. She has lectured in Wits' Media Studies Department, and in various aspects of media and journalism at the University of Johannesburg and Boston Media House. She was a director of the German International School in Johannesburg and the Health-e news agency.
Professor Vasudhevan Reddy (MA 1997) was appointed as Vice-Rector: Research and Internationalisation of the University of the Free State. He began his career in languages, comparative literature, and gender studies. He was also executive director of the Human and Social Development Research Programme at the Human Sciences Research Council before joining the University of Pretoria as professor of sociology and Dean of the Faculty of Humanities in 2015.
Felix Namuhoranye (BA 2005, BA Hons 2006) was appointed the new Inspector General of Rwanda National Police. He served as deputy commissioner general of police since October 2018. In addition to his Wits qualifications, he holds a master's in international studies from the University of Nairobi.
LevelJump, a Canadian telehealth solutions company, added Dr Carlos de Sequeira (MBBCh 1989) to its advisory board. He is a radiologist with extensive experience, who emigrated to Canada in 1996, specialising in CT, MRI and ultrasound.
Awards and Honours
Marcia Monareng (BA 2017) is a finalist for Standard Bank's Top Women Leaders in 2023. Her agency recently won two South African Social Media Awards in the categories of Most Recognised Social Media Business and Social Media Brand Campaign of the Year for 2022.
The 18th International Architectural Exhibition at the 2023 Venice Architecture Biennale, titled "The Laboratory of the Future" will include several Witsie participants: Kate Otten (BArch 1987), from Kate Otten Architects; Sumayya Vally (BAS Hons 2013, MArch Prof 2014); Nabeel Essa (BAS 1998, PG BArch 2000), Althea Peacock (BAS 1998, BArch 2002) and Tanzeem Razak (BAS 1997, BArch PG 1999) from Office 24-7 Architecture and Lemon Pebble Architects.
Newsmakers
Denis Scott Brown (DArch honoris causa 2011) was featured in Stylepark's "Spotlight on Women Architects" series and explains why her work is only recently received adequate recognition.
The 2021 Standard Bank Young Artist for Visual Art Buhlebezwe Siwani (BA FA 2021)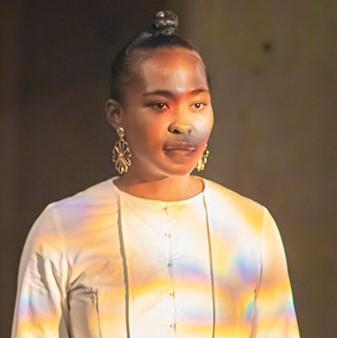 opened her latest exhibition, titled "Iyeza" (a Xhosa word which translates to 'plant-derived medicine' or a substance that invites good energy while warding off the bad) at the Standard Bank Art Gallery in downtown Johannesburg. The exhibition interrogates the use of plants in traditional medicine and their evolution in society. She chatted about it to SABC news.
Two Witsies made headlines for their work as professionals caught in the crossfire as whistleblowers: Martha Ngoye (LLB 1995) was found not guilty of charges brought by her employer Prasa. Mathapelo More (BSc Eng 2009, GDE 2013) a former auditor of Public Investment Corporation-owned Daybreak Farms, went public about her inability to make ends meet and the consequences of speaking out.
Bruce Whitfield talked to Discovery CEO Adrian Gore (BSc 1985, BSc Hons 1987, DSc honoris causa 2017) after the company posted its half-year results and said government and private business needed to work together to solve the country's energy crisis.
Anglo American CEO Duncan Wanblad (BSc Mech Eng 1989, GDE 1997) said State-owned Transnet and Eskom have "placed South Africa in a spot".
Mark Swilling (BA 1982, BA Hons 1983), co-director of the Centre for Sustainability Transitions at Stellenbosch University, provided a useful analysis of the implications of the 2023 budget speech on the way Eskom will operate in the future.