Alumni in the spotlight August 2023
- Wits Alumni Relations
Catch up on a wrap of Witsie awards, appointments and newsmakers from the past month.
Awards
Dr Isaac Nape (MSc 2017, PhD 2022) received the Silver Jubilee Medal from the South African Institute of Physics. The award is made for outstanding achievements by a young physicist that contribute to research, education or technology development in physics. Nape was also recently named in the 2023 Mail & Guardian's 200 Young South Africans, which recognises and rewards South African youth who have created resilient, entrepreneurial and robust solutions.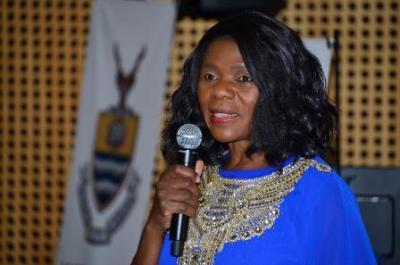 Professor Thuli Madonsela (LLB 1991, DSc honoris causa 2017) received another feather in her cap as the recipient of the Annual Lifetime Achievement Award from the South African Education Law Association on 15 August 2023. The award is given to individuals who have made significant contributions to the fields of education and law and have demonstrated outstanding dedication and hard work throughout their careers.
John Robin Williamson (BSc Eng 1961) was awarded the Lifetime Industry Achievement Award for his contribution to the consulting engineering industry including his leadership and outstanding contributions spanning over 60 years, at the 2023 CESA Aon Engineering Excellence Awards.
Dr Tiisetso Lephoto (BSc 2010, BSc Hons 2011, MSc 2013) and Prof Thashree Marimuthu (PDipHScEd 2019) were among the 2023 South African Women in Science Awards finalists.
Social, education and climate justice activist, and Archbishop of Cape Town, Dr Thabo Makgoba (BA Hons 1991, BSc 1989, PGDip Ed 1997, MEd 1993, DLitt honoris causa 2016), was on the list of exceptional Capetonians honoured by Cape Town Mayor Geordin Hill-Lewis. Witsie whistleblower, poet, public intellectual based at Oxford University Athol Williams (BSc Eng 1992) was also among the individuals who will be presented with a Mayor's Medal in December for his efforts in combating corruption.
Appointments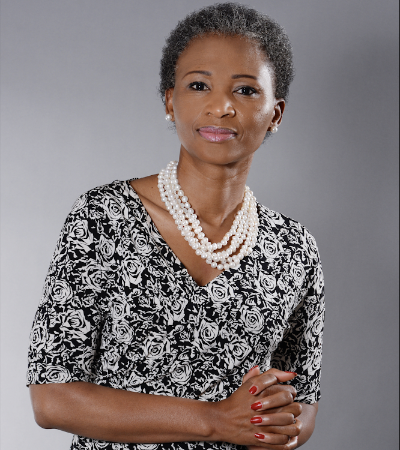 Businesswoman Connie Mashaba (MBA 2021) was appointed president of the Johannesburg Chamber of Commerce and Industry.
Ronwyn Morgan-Rhodes (HDipEd 2004) has spent the last nine years teaching at Randeor School and was appointed as principal of the school.
Director and head of Wits Business School, Maurice Radebe (DipEd 1988, MBA 1997), was appointed Southern Africa chairperson of Chapter Zero Southern Africa, a community of eminent board chairpersons and senior directors to lead and engage in boardroom discussions to ensure that fossil carbon emissions are halved by 2030. This initiative was developed in collaboration with the World Economic Forum and represents the twenty-ninth chapter around the globe and second in Africa.
Professor William Gumede (MA 2003), from the Wits School of Governance, chaired the historic multi-party national convention that took place in Kempton Park on 16 and 17 August 2023.
Newsmakers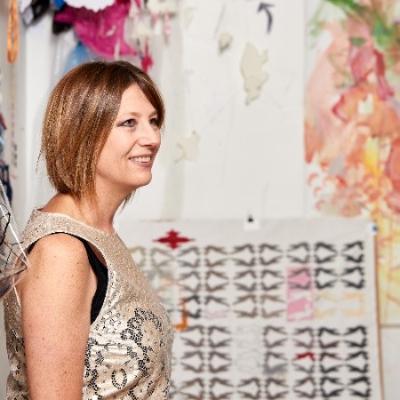 Qualified chartered accountant Bev Butkow (BCom 1989, BAcc 1991, BA Hons 2018, MA 2022) chatted about how she ventured into the art world after the birth of her fourth child. "It's been an amazing journey. It's such a different way to exist in the world," she said.
South African musician Motswedi Modiba (BMus 2021), aka MOE, participated in one of China's biggest singing competitions, and chatted to Wits Alumni Relations about many years of hard work and dedicated teachers along the way.
Professor Glenda Gray (MBBCh 1986) is in the final months of her 10-year term at the South African Medical Research Council and she looks to what lies ahead and why her new work will matter as much.
Dr Adwoa Issaka, née Boaduo, (BSc Eng 2009, MSc Eng 2017, PhD 2022), unit manager at Gold Fields, South Deep Mine was interviewed by Engineering News, under its "Women in Mining" banner.
Himla Soodyall (MSc 1987, PhD 1993) was profiled as a pioneer in genetics who has achieved great success and recognition in various fields with her strong determination, exceptional talent and extensive knowledge, has made a significant impact in her career.
William Joughin (BSc Eng 1990, GDE 1992, MSc 1994) was interviewed as the South African Institute of Mining and Metallurgy's president, and SRK Consulting partner.