Alumni in the spotlight April 2023
-
Catch up on a wrap of Witsie awards, appointments and newsmakers from the past month.
Awards
Cody Gordon (BA 2019, PDipMan 2020), co-founder and CEO of the mental health CG Technology Group (be frank, Constructive Candor and It'sOk), made it onto the exclusive Forbes Africa 30 under 30 class of 2023, dubbed "Tomorrow's Titans".
The National Press Club celebrated journalists' extraordinary work and dedication at the 2022 Newsmaker and Journalist of the Year awards. Television producer and freelance writer Hamilton Wende (BA 1985, MA 2015) won the Print/Online Features/Investigation Journalism award at the event held at North-West University.
The Human Sciences Research Council (HSRC) and Universities South Africa (USAf) acknowledged Dr Hannah Dawson (BA 2009, BA Hons 2010) as winner in the emerging career researcher category at the 2022/2023 HSRC/USAf CEO's Awards. Dr Dawson is a senior researcher at the Southern Centre for Inequality Studies, with a DPhil in social anthropology and an MPhil in international development from the University of Oxford. Her research focuses on questions of unemployment, labour, gender, citizenship and new forms of social welfare, with a focus on South Africa. Dr Vishwas Satgar (PhD 2009), co-founder of the South African Food Sovereignty Campaign and lecturer in international relations at Wits, received the top prize as mid-career researcher. The 2023 academic awards aimed to recognise research excellence under the "social justice" theme.
During the April 2023 graduation season Ambassador Dr Abdul Minty and Dr David Fine (BSc Hons 1964) were awarded honorary doctorate of science degrees from Wits. Professor Helen Rees was awarded an honorary doctorate from Rhodes University. Actress Ditebogo Ledwaba (BA FT 2023) who plays the role of Mbali Diale in the soap opera Generations, recently graduated as did musician Tlou Cleopas "DJ Cleo" Monyepao (BA 2023). He said it was gruelling balancing his studies with his personal life and career. President and CEO of the South African Medical Research Council Professor Glenda Gray (MBBCh 1986) was honoured for her stellar contribution to science through research by the Mangosuthu University of Technology's faculty of natural sciences.
Two Witsies were selected from more than 340 entrants as participants in the prestigious Design Indaba Emerging Creatives programme for 2023.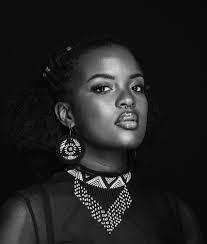 The purpose of the programme is to refine skills and equip participants with tactics to elevate their work to a higher standard and promote it in the marketplace. Nokukhanya Zungu (BA 2019) founded Makhosazana, that specialises in African contemporary women's wear, in 2021. Princia Matungulu (BA FA 2022), a previous recipient of the Young Womxn Studio Bursary, combines weaving, sculpture and storytelling in her work.
Mia Pulles (BAS Hons 2022, MArch Prof 2023) was announced as a finalist in 35th Corobrik Student Architecture Awards with a work titled "Igniting the heart(h): Resuscitating the heritage of the Melville Koppies through earth and fire craft production". Her project looks at the conservation of the Melville Koppies site in Johannesburg. "It celebrates its ancient, richly-layered heritage with the design of a living museum, an artisanal pottery-making and iron-forging production space – crafts both deeply embedded in the site's untold history."
Jarrod Cahn (BA 1992, LLB 1994) lead manager of Credo Global Equity Fund is a finalist in the "Fund Manger of the Year" Awards. He was recently a speaker at the Investment Forum 2023 conference. The winners will be announced on 22 June.
Appointments
President Cyril Ramaphosa appointed new members of the National Orders Advisory Council, who will process nominations for future National Orders recipients. Several Witsies are part of this council: Dr Mandla Langa (DLitt honoris causa 2019, MA 2020), Professor Glenda Gray (MBBCh 1986), Professor Mamokgethi Phakeng (BEd 1993, MEd 1996, PhD 2002) and Dr Stavros Nicolaou (BPharm 1986, DSc honoris causa 2019).
Dr Sibongile Vilakazi (PhD 2016) was announced as the Black Management Forum's new president. She becomes only the second woman to lead the organisation since its inception in 1976.
Aifheli Makhwanya (LLB 2003, LLM 2008, MA 2022) and Palesa Kadi (PDipMan 2015) have been appointed as non-executive members of the Board of the SABC for the next five years. Makhwanya has 13 years public sector experience in research, policy development, contract management and strategy development. Kadi has a history of working in telecommunications and broadcasting regulations.
Christopher Sidima Dyani (PGDip 2020) was appointed chief operations officer by the council of the Nelson Mandela Bay Municipality.
Dr Roger Dansey (MBBCh 1978, MMed 1987, DipOH 1987) was appointed to the board of directors of Kronos Bio – a biopharmaceutical company based in California.
Dr Stefan Grant (MBBCh 1981) was appointed chief of haematology and medical oncology in the John W Deming Department of Medicine at Tulane University School of Medicine. He will also serve as deputy director of the Tulane Cancer Center and deputy director of the Louisiana Cancer Research Center.
Newsmakers
Sumayya Vally (BAS Hons 2014, MArch Prof 2015) was featured in Wanted magazine and The Conversation as the artistic director of the first Islamic Arts Biennale held in Jeddah, Saudi Arabia till 23 May 2023.
Lelapa AI CEO Pelonomi Moiloa (BSc Bio Medical Eng 2014, BSc Elec Eng 2015) announced that the company's first natural language model solution, Vulavula, will be launched within the next two months. "Vulavula is a language technology-as-a-service, focusing on under-represented languages (specifically South African languages), through text and voice technologies," she said.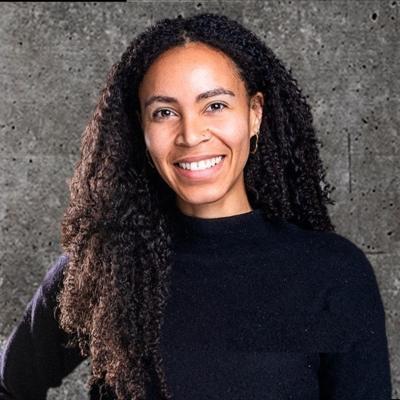 Artist William Kentridge (BA 1977, DLitt honoris causa 2004) held interviews on 702 and with Fiona Ramsay about the African premier of The Head & The Load, which opened at the Joburg Theatre and tells the story of the role of African porters and carriers during the First World War.
Colin Loubser (BA 1985) general manager of Hive Energy Africa, chatted to Mining Weekly about the company's ambitious industrial project in Nelson Mandela Bay in the Eastern Cape that will manufacture "green" ammonia shipping fuel.
Martha Ngoye (LLB 1995) is a whistleblower on the vast corruption at the Passenger Rail Agency of South Africa (Prasa). She is Prasa's group executive for legal. She delivered an address at the launch of New South Institute, of which she is a board member, in her opening address she said: "I did not have any intentions of being a whistleblower. I was and still am a diligent professional, faithful to my profession and my values. I acted, informed by these and my ethics, only to unwittingly collide with criminals who were pretending to be leaders of institutions."
Ariella Kuper (BA 1995, BA Hons 1996), a specialist auctioneer in steel, was profiled in Financial Mail.