Alumnus appointed an Officer of the Order of Canada
-
Dr Graham Sher honoured for his contributions to public health and development of country's blood service operator.
One of Canada's highest civilian honours, the Officer of the Order of Canada, has been awarded to Wits alumnus and CEO of the Canadian Blood Services Dr Graham Sher (BSc 1984, BSc Hons 1986, MBBCh 1987, PhD 1999).
Dr Sher, who has been CEO since 2001, was among the 135 appointments and promotions were announced during the last week of December 2021 by Governor General Mary Simon.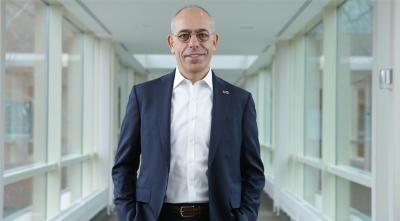 Created in 1967, the award recognises people whose service, innovations and compassion shape Canadian society, foster imagination as well as unite people and communities. Dr Sher was acknowledged for his contributions to public health and for being instrumental in the development of Canada's largest blood services operator.
"I've been in Canada for 31 years, but I am an immigrant. That Canada would seek to honour me with one of its highest orders, for those who have made it a better country, is very moving," he said on the organisation's website.
Dr Sher completed his medical and doctoral degrees at Wits and became the first person in his extended family to obtain a university degree of any kind. To avoid compulsory military service in late 1980s he chose to launch his academic medical career in Canada.
"This was still the height of the apartheid era in South Africa, and I had strong reservations about participating in the military for a government whom I really believed was on the wrong side of humanity and the wrong side of history," he says. "I was also really drawn to exploring career options abroad."
Initially he pursued a post-doctoral research programme at the University of Toronto and then specialised in blood disorders at the same university. After he gravitated towards working in the public health system, which combined clinical medicine, research and teaching.
Dr Sher also serves as the chair of the board the Canadian Partnership Against Cancer and is a founding member of the Alliance of Blood Operators.
Read full interview here