Alumni in the spotlight November 2022
-
Catch up on a wrap of Witsie awards, appointments and researchers from the past month.
Awards
Wits alumni were among the 2022 Absa Jewish Achiever Awards winners. The awards, in its 23rd year, celebrates "the extraordinary, unique, exceptional and the brave".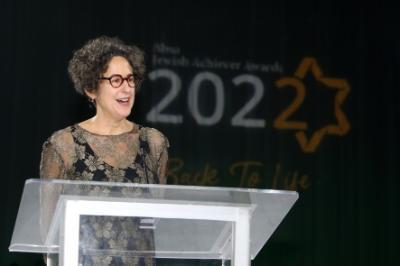 Founding director of the Paragon Group, Anthony Orelowitz (BArch 1989, MBA 1995) was awarded the Art, Sport, Science, and Culture Award. Advocate Carol Steinberg SC (BA DA 1990, MA DA 1994, LLB 2006) received the Europcar Women in Leadership Award. Rob Leon (BSc 2006, BSc Hons 2007), global co-lead of investment banking and specialised client segment at RMB, won Absa Business Leadership Award. Justin (BCom 2005) and Greg (BCom 2011) Blend were acknowledged as Entrepreneur Award Winners along with Grant Friedman for the "rent to build" apartment estates with their business Africrest Properties. Several Wits alumni were also among the nominees.
Professor Friederick Raal (MBBCh 1981, MMed 1991, PhD 2000, DSc Med 2022) has been named one of the world's most highly cited researchers.
Tamlyn Sasha Naidu (BSc 2014, BSc Eng 2016) was selected as winner in Emerging Talents category for her presentation "Breaking the Wall of Acid Mine Drainage". She was selected from 80 global participants dealing with modern challenges such as vaccine justice, global warming and the tracking and disposal of space debris. Her project addresses mining-related water pollution and land loss. It uses waste products from the refinery and agricultural sectors to treat mining effluents.
Former Miss SA Shudufhadzo Musida (BHons 2021) has been appointed regional champion by the UN Population Fund while also being selected Glamour magazine's Woman of the Year in the mental health game-changer category.
Sibongakonke Mama (BA Hons 2020) is the winner of the 2022 Distell National Playwright Competition. She was chosen from a group of five finalists for her isiXhosa and English work, Ibuhlungu le Ndawo. Currently based in Johannesburg and working as an investigative journalist, she holds an MA in Creative Writing from Rhodes University, graduating cum laude. Born in Gcuwa, Eastern Cape, she has also studied journalism at Rhodes and Wits. Her submission to the Distell National Playwright Competition is her first foray into the world of theatre. In their comments, the judges highlighted her moving script that weaves oral tradition, grief, cultural and family history through storytelling, children's games, and ritual.
Joanne Joseph (BA 2000, BA Hons 2001, MA 2008) winner of the 2022 SA Book Awards. The awards recognise books written and published in South Africa, voted by South African booksellers.
Appointments
Joanne Quick (BCom 2016, PDipBus 2017) has been appointed as new executive head of Curro Aurora in Sundowner.
David Lerche (PDipCom 2005) has been appointed as the new chief investment officer of Sanlam Private Wealth.
Dan Lougher (GDipEng 1991, MSc Eng 1994) has been appointed as chief executive officer of St Barbara Limited. He is a highly experienced mining executive who was most recently the managing director and chief executive officer of successful Australian nickel miner Western Areas.
Marisa Joss (BA 1987) joined SJW Group, a water and wastewater utility company in the United States, as deputy general counsel and assistant corporate secretary. She will be a member of the senior leadership team in areas of legal and risk management, corporate governance and securities laws.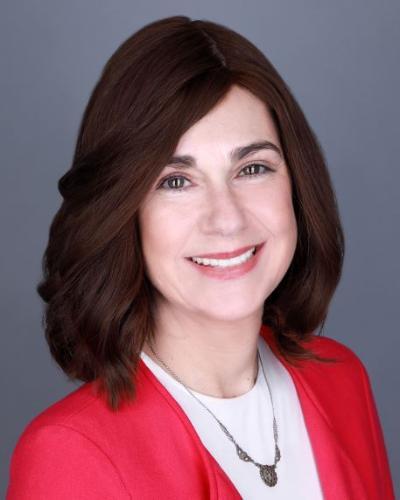 Professor Sarah Mosoetsa (BA 1999, BA Hons 2000, MA 2001, PhD 2005) has been appointed as CEO of Human Sciences Research Council from February 2023. She is currently CEO at the National Institute for the Humanities and Social Sciences. She is an associate Professor of Sociology at Wits.
The Market Theatre Foundation appointed MoMo Matsunyane (BA DA 2012) as the new festival director of the Zwakala Festival that will take place from the 4 February 2023. She has been a professional actor since 2004. She has performed in numerous plays, films and television shows and has subsequently been nominated for and won several awards.
Roberto Ferro (BSc 2014, BSc Hons 2015) was appointed as innovation centre lead at DVT, the global software and services company. Ferro will explore emerging and leading technologies such as blockchain, NFTs, AI and automation in his new role. He has won numerous technology innovation competitions, including one at Standard Bank South Africa.
Ngwakwana Bridget Makhura (BSc 2004, BSc Hons 2006, MSc 2011) has been appointed as vice president of people at the South African Breweries in Africa. She has held various positions at the company including district manager, country managing director and board member at Eswatini Beverages and, most recently, regional commercial director.
Research
PhD candidate in the Wits Sleep Laboratory Kirsten Redman (BHS 2012, BSc 2012, MSc 2017) is co-first author of a study which found that people living with HIV have a significantly delayed internal body clock, consistent with the symptoms of jet lag. The study found that physiological daily rhythms, as measured by the hormone melatonin, were delayed by more than an hour on average in HIV positive participants. Their sleep cycle was also shorter, with researchers noting that their sleep started later and finished earlier.
Gudani Mukoma (MSc Med 2019), a researcher at Wits Developmental Pathways for Health Research Unit based at Chris Hani Baragwanath Academic Hospital, was co-author of the Healthy Aging Adult South Africa report card. The report card systematically reviews national and regional prevalence data of middle-aged South African adults (45-65 years) published between 2013 and 2020 on diet, physical activity, tobacco use and alcohol consumption, obesity, hypertension, dyslipidaemia and diabetes mellitus.