WITSReview wins best corporate publication award
-
"Proud flag-bearer of one of South Africa's finest universities" adds another accolade.
Wits University's alumni magazine, WITSReview has been recognised as the best corporate publication in South Africa in the 2021 corporate publication competition hosted by the SA Publication Forum. Sanlam Connect & Sanlam Engage were runners up in the competition, followed by BrightRock, JLP Television, and Old Mutual publications.
WITSReview was announced as the winner at a virtual awards function held on 5 November 2021. WITSReview also won best external magazine (category A), excellence in writing, best design and best headlines categories in the competition.
The Corporate Publication Competition is now in its 20th year. It rewards excellence in internal and external corporate communication media and receives around 150 entries every year.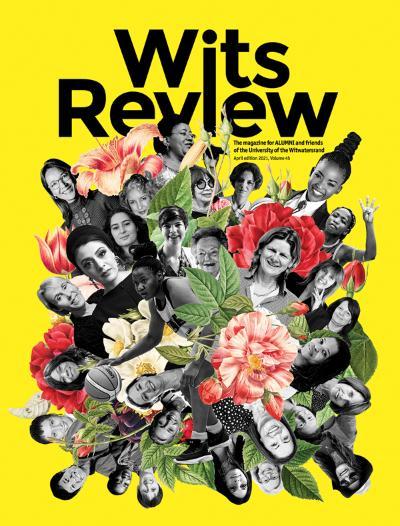 Wits graduates have made a significant contribution to society in all spheres of endeavour, both nationally and internationally. The WITSReview connects alumni to their alma mater and profiles the impact they have had in being a force for good in the world. The latest issue (October 2021) profiles Wits alumni who blew the whistle on state capture.
Moderator of the competition, Surisa Nel, commented that the WITSReview "manages to exude the high standards of the academic institution it represents while at the same time never sounding pompous or boring. It is un-put-downable and a proud flag-bearer of one of South Africa's finest universities."
Earlier in July this year the publication was awarded Gold for its October 2020 edition, Issue 4, in the Printed External Magazines category in the media division, and in the design division of the skills category at the Marketing, Advancement and Communication in Education Excellence Awards (MACE).
The MACE Excellence Awards showcase publications that were produced by professional staff in advancement roles at MACE member universities countrywide.
Judges said: "It was great to read the research regarding your publication and the findings of how many people read the publication. I believe this product will be considered as an exceptional product by various industries, corporates, educational institutions, design communities and the likes worldwide."
Editor of the WITSReview, Peter Maher, said the editorial team were extremely honoured for their work to be recognised for excellence. "Over the past century, Wits and Witsies have played an incredibly important role in the story of South Africa. We are inspired by the impact the University and its graduates have on society and are always excited to bring these stories to life in the magazine."