Alumnus honoured for subcontractor rights advocacy
-
Geoffrey Jochelson awarded Medal of the Order of Australia for changing the face of construction cashflow.
Geoffrey Jochelson (BCom 1950) was awarded an Order of Australia Medal earlier this year for introducing The Security of Payment Act – legislation that allows contractors to recover disputed payments without going to court.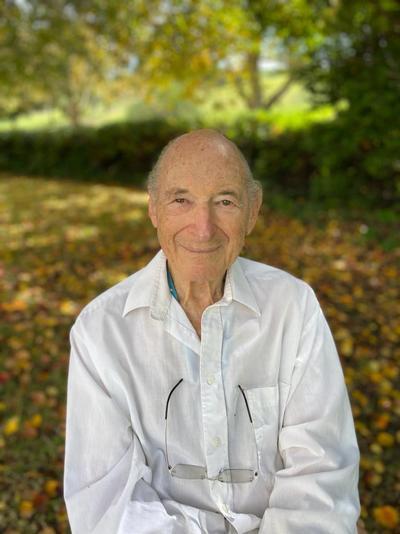 The 90-year-old alumnus, who is based in Kensington Sydney, wrote to the Alumni Relations Office to share the news: "I was involved with the problem in South Africa from the time I graduated and joined the family-owned electrical contracting company Penman and Jochelson (Pty) started by my father in 1922. It was sold to an international company Hadens in 1978. During the period of my involvement (1952-1978) and as a member of the Electrical Contractors Association I was elected President (1968-1970) and later as a Life Member."
The award is a recognition given to Australian citizens for achievement or meritorious service and around 844 Australians received various honours and orders in January 2021.
As a boy, Jochelson witnessed his father, an electrical contractor in Johannesburg, being told that he wouldn't get paid for his work many times. At one point, his father took out an overdraft to make sure he could pay his subcontractors. This injustice stayed with him even though he enjoyed a successful career as an electrical contractor and emigrated to Australia in 1984.
"I followed mainly other engineering pursuits but in 1990 joined the Electrical Contractors Association (later National Electrical and Communications Association) as contract officer to assist members with contractual problems including that of late payment or non-payment."
Jochelson lobbied the New South Wales (NSW) government for nine years through the 1990s, and persisted under three different premiers. Then in his 70s, he worked through endless proposals, meetings, government assessments, and the difficulties that go with trying to bring into existence entirely new law. He also had his full-time role as commercial manager at the National Electrical Contractors Association to juggle.
Finally, in 2000 it all paid off. The NSW government made the Building and Construction Industry Security of Payment Act into law. It is now a statuary process where payment disputes get decided by an adjudicator in a rapid compulsory adjudication scheme.
"A rapid adjudication system is the key to its success," Jochelson said.
A payment dispute can go from a claim to a decision in only six weeks. The Security of Payment system allows parties to bypass the lengthy and costly litigation route that forced many contractors to abandon the payments due to them, and to go into liquidation.
"I was the principal driving force to achieve this type of legislation which later spread to the other six states and territories, New Zealand, Hong Kong, Thailand and Singapore. I retired from NECA in 2005 and continued my industry involvement for a short while undertaking adjudications whilst President of the Adjudicators Forum," Jochelson said.
Anthony Igra, the managing director of Contractors Debt Recovery, one of Australia's Security of Payment specialists said: "Geoffrey Jochelson's work has effectively blasted a hole through the age-old roadblock facing unpaid contractors – no time and no money. Recovering disputed payments used to take months or years and cost a fortune in court proceedings. Geoffrey changed all that.
"Now a payment dispute can be decided in about five weeks at a tiny fraction of the cost. It's not an overstatement to say that he single-handedly changed the face of construction cashflow around the entire country."
This Witsie4Good is described as "softly spoken and even tempered" and his hard work has seen over a billion dollars of payments recovered using the Security of Payment process.
In 2018 he was awarded an Excellence Award from the NECA for "outstanding service to NECA and commitment to the advancement of legislation relating to Security of Payment Laws".