Alumni in the spotlight May 2021
-
Catch up on news of latest awards, appointments and newsmakers.
Awards
Zandile Keebine Mkwanazi (BSc 2012, BSc Hon 2013), CEO and Chairwoman at GirlCode, won the Institute of Information
President's Award for Social Responsibility. GirlCode is redressing imbalance in the ICT industry. From hackathons, to online coding bootcamps and its GirlCoder Club for grade four to 12, in seven years GirlCode has had over 60 000 beneficiaries in its different outreach programmes.
Professor Paul Ruff (MBBCh 1979, MM 1986, DOH 1987) received the 2020 AG Oettlé Memorial medal from CANSA in recognition of his outstanding contributions to cancer research.
Geraud Nangue Tasse was recently awarded the 2021 IBM PhD Fellowship Award.
Barbara Herweg (BSc 1990, BSc Hons 1991, MSc 2000) a project manager at Wits Enterprise obtained Research Management Professional (RMP) status. She is among the first four South Africans to be awarded RMP status by the International Professional Recognition Council (IPRC). The IPRC was established in 2017 as an autonomous body that awards professional recognition to staff working in the research management and administration function. Staff are recognised through peer review of a portfolio based on evidence of the applicant's prior learning and experience.
Archaeologist and biological anthropologist, Keneiloe Molopyane, who completed her PhD in biological anthropology in 2020, was recognised as a trailblazer by the prestigious National Geographic Society.
Appointments
Jade Jensen (BCom 1988, BAcc 1990) was appointed managing director of Fulcrum Collect. She has been Fulcrum Collect's General Manager of Operations for four years.
Howard Ash (BCom 1987) joined Greyledge Technologies as a new member of the board. He has served as CEO, COO, and CFO to a variety of high-profile, international companies. He serves on the Advisory Board of the UK-based E2Exchange, the Institute of Entrepreneurs, a position he has filled since 2011 as the only non-UK citizen. In 1987, he started an interest-free micro-loan society that has provided more than $15 million in micro-loans throughout the United States and Israel. In 1999, he founded the Circle of Life Resource Center, Inc., a food bank in Miami, Florida that feeds several hundred families per week. From 2009 to 2014, he also served in senior development and strategic capacity for One Laptop Per Child, a global NGO created to provide educational opportunities providing laptops to the world's poorest children.
Dr Sivuyile Madikana (MBBCh 2012, MBA 2017) was announced as the first Nutrition Advisory Board by Herbalife Nutrition.
Medipost Holdings has appointed Urvashi Maganlal (BSc 1993, BA Hons 2012, MA 2014) as a nonexecutive director of the board. She is a dual-registered clinical neuropsychologist and clinical psychologist and has been a member of the Health Professions Council of South Africa's ethics working committee since 2018. She is also on the executive committee of the South African Clinical Neuropsychological Association.
Dr Joseph McIntosh (BSc 1993, MBBCh 1998) was appointed as chief medical officer by Jaguar Gene Therapy – a company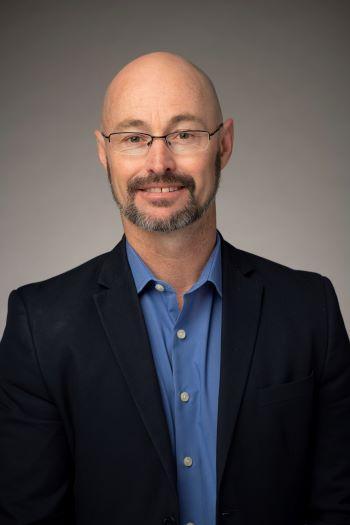 specialising in gene therapy for patients suffering from severe genetic diseases. He moves from Aruvant Sciences, where he was Chief Medical Officer, overseeing clinical development, regulatory, pharmacovigilance and medical affairs and leading the development of the company's investigational gene therapy for sickle cell disease. Prior to that, he served as Senior Vice President, Head of Clinical Development, at PTC Therapeutics, where he managed a portfolio of clinical studies across the therapeutic areas of genetic diseases and oncology. Before PTC Therapeutics, he served as Executive Director, Program Lead, Clinical Development, at NPS Pharmaceuticals. Earlier in his career, he held positions of increasing leadership at Eisai and Pfizer. Before joining the biopharma industry, he trained in emergency medicine at Kent and Canterbury Hospital in the UK.
The Council of the IRR has confirmed the Board's appointment of Dr John Endres (MA 2020) as the new Chief Executive of the IRR, taking over from Dr Frans Cronje, who will be stepping down at the end of the year. Dr Endres will be the seventh Chief Executive of the IRR, which was founded in 1929.
Lynsey Chutel (MA 2014) was appointed as head of Media24's Africa desk. The Africa desk has been established with the support of the Hanns Seidel Foundation. She has more than a decade of experience in reporting on the continent and has worked as a correspondent for the Associated Press and the German Press Agency, covering breaking news and features in southern Africa.
Fundi Sithebe, who holds a post graduate diploma in management from Wits Business School, was announced as the chief executive of 4Racing, the new South African horse racing operator.
Phillip de Wet (BA Hons 2019) was named acting editor of Business Insider.
Newsmakers
Shabeer Khan (BCom 2002), CFO at the Department of Trade, Industry and Competition writes that public sector audits should prioritise performance, not only compliance.
Dr Boitumelo Semete-Makokotlela (MM2015) is the CEO of the South African Health Products Regulator.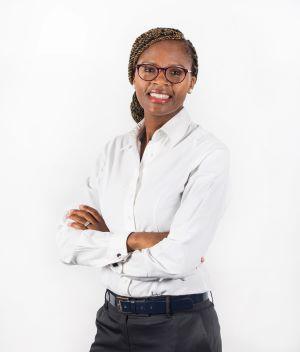 She holds a PhD in biochemistry and also holds an MSc in Management Finance and Investment. She is a fellow of the African Leadership Initiative. Within the technology innovation space, she managed a biotechnology incubator at The Innovation Hub Management Company. She was a McKinsey Leadership Fellow. Prior to that, she was at the CSIR as a Senior Researcher. She was profiled by the Daily Maverick.
Professor Linda-Gail Bekker (DTM&H 1992), Professor Glenda Gray (MBBCh 1982) and Professor Ian Sanne (MBBCh 1990) outline the lessons learned during the Sisonke trial.
Dr Patrick Soon-Shiong (MBBCh 1975) made headlines by announcing his biotech company ImmunityBio would commit R3 billion to transfer vaccine and therapy technology to South Africa. https://www.news24.com/fin24/companies/health/sa-born-biotech-billionaire-commits-r3-billion-to-produce-vaccines-locally-20210513
Several factors will determine the impact of vaccines on the COVID-19 pandemic. These factors include the effectiveness of the vaccines; how quickly they are approved, manufactured, and delivered; and how many individuals are vaccinated. The vaccines are likely to prevent large outbreaks once two thirds of the population (approximately 40 million people) are immune which will take many months to achieve. Witsies Gugulethu Mthalane (LLB 2005) Director, Lawtons Africa, Vicky-Lynne Baillie (MSc 2011, PhD 2017), Senior Scientist, Wits Vaccines & Infectious Diseases Analytics (VIDA) Research Unit and Roseanne Harris (BSc 1993, BSc Hons 1998), Head of Regulatory and Policy Affairs, Discovery Health participated in a panel discussion by Invest Africa.
Melanie Samson (MA 2004), senior lecturer in Human Geography at Wits, writes why it's a bad idea to sideline informal waste pickers in Johannesburg as reform of the recycling industry gets under way.
Phillippa Yaa de Villiers (BA Hons 1999) remembered Zim Ngqwana 10 years after his death.
Jesadeh Boley's (BA Hons 2015) inspiring life story from refugee to journalist is documented here. Boley lives in Monrovia, Liberia, has written for World Policy Journal, Reuters, World Vision Report, and United Nations Radio, now ECOWAS Radio.
Research
Odile Mackett (MCom 2016) writes how women have been affected by the pandemic more than men in many ways. Policies should reflect this.
Professor Michèle Ramsay (PhD 1987), Director of the Sydney Brenner Institute for Molecular Bioscience at Wits, discussed how migration events dramatically reshaped the genetic landscape of Africa.
A recent study led by Dr Kimberley Chapelle (BSc Hons 2014, MSc 2016, PhD 2019) of the American Museum of Natural History in New York City and an Honorary Research Fellow at Wits suggested that a famous South African dinosaur species, Massospondylus carinatus, had an irregular growth pattern.
Send your news and updates to alumni@wits.ac.za