Alumni in the spotlight in September 2021
-
Catch up on awards and appointments from the month.
Awards
Alec Joannou (BSc 1990) was announced as Best IT manager for 2021 by Swiss CIO Awards. The Greek-born South African has been leading ABB's IT since 2020 as Global CIO. Before joining ABB, he oversaw the IT of the South African chemicals group Sasol.
Lungile Khambule (BSc 2013, BHSc 2014, MScMed 2016) has been nominated by the Academy of Science of South Africa in partnership with the Department of Science and Innovation to represent South Africa at the 6th BRICS Young Scientist Conclave. She joined 13 other scientists virtually from 13 – 16 September 2021.
Jacob Bortnik (BSc Eng 1996, MSc Eng 1998) was awarded the 2021 Joanne Simpson Medal for mid-career scientist by the American Geophysical Union.
The International Society for Concrete Pavements has bestowed Honorary Membership on Bryan Perrie (BSc Eng 1977, MSc Eng 1995), CEO of Cement and Concrete SA.
Several alumni were among the recipients of the 2021 National Science and Technology Forum-South 32 Awards. The prestigious awards, considered the "Oscars of Science", recognise outstanding contributions to science, engineering, technology and innovation, in 13 categories:
Professor Raymond Durrheim (BSc Hons 1979, PhD 1990) won a Lifetime Award for the application of his expertise in geophysics and seismology to learn how the Earth works, where to find ore bodies and energy resources, how to make mining safer, and how to mitigate the risks of earthquakes.
School of Geosciences Data Collection and Storage Facility, Wits – Team Leaders: Professors Raymond Durrheim and Musa Manzi (BSc 2008, BSc Hons 2009, PhD 2013) was awarded the Data for Research Award for developing techniques to use legacy data to explore for mineral resources, support safe and efficient mining, and assess and mitigate geohazards.
Professor Bavesh Kana (BSc 1997, BSc Hons 1998, PhD 2002), director and CEO of the DSI-NRF Centre for Excellence for Biomedical TB Research, and his team was awarded an Innovation Award using biomimicry to verify diagnostic tests for COVID-19 and other infectious diseases.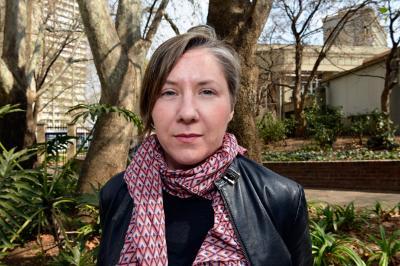 Dr Tegan Bristow (MA 2008) senior lecturer and director: Fak'ugesi African Digital Innovation Festival, School of Fine Arts, received a Special Annual Theme Award for her contribution to the direction of the Fak'ugesi African Digital Innovation Festival and leading development and research in the digital creative industry in Africa.
Segomotso E Kelefetswe (BSc Eng 2002), CEO and team leader at the Outlook Foundation received the Non-Governmental Organisation Award for organising and rolling out empowerment activities for young people from previously disadvantaged groups through motivational talks, career guidance on SET, mathematics and innovation fields, coaching and mentoring.
Peace Kiguwa (MA 2003, PhD 2014), associate professor in Department of Psychology, has been awarded the fellowship as part of the OMT African Studies Future initiative grant that seeks to explore alternative futures and reimagine Africa's future developmental pathways.
Appointments
Simon Denny (BCom 1998, BCom Hons 2000) former head of Africa banking at Barclays, joined Goldman Sachs as MD and head of investment banking in South Africa in October.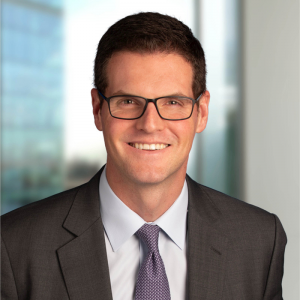 Zoya Sisulu (BCom 2005, BEconSc 2007) is head of Goldman Sachs SA's financing, tasked with building the bank's offering and expanding its previous focus in SA on mergers and acquisitions and equity capital markets.
Phumelele Zwane (BCom 2004) has been appointed as the group head of ethics at Absa.
The board of directors of Acsion appointed Marianne Kok (MCom 2018) as an independent non-executive director and as chairperson of the audit and risk committee.
Raffaele Genovese (BAcc 1984, BCom 1985) was elected chairman of CoTech, a coal mining company in Vancouver. He has 33 years of experience in both the merchant and financial sector of the metals and mining Industry. He is the CEO of Nage Capital Management in Baar, Switzerland. He is also Chairman of Ferrexpo plc and a member of the board of directors of Mantos Copper SA and Nevada Copper Corporation. He was previously employed at Glencore International AG where he held several senior positions including CEO of the CIS region and manager of the Moscow office.
FinTech company Enacomm is accelerating its strong growth with the hire of Joseph Brown (BCom 1975), a seasoned technology leader with global experience, as Chief Revenue Officer.
Wayne Speechly (MBA 2011) joins consultancy firm Elixirr as partner.
Scarlate Masiye (LLB 2017) joined tyre manufacturer, Bridgestone as legal executive.
Mintech appointed Nosi Mzamo (DipEng 2013) as executive manager: human resources.
Clifford de Wit (BSc Eng 1995) has been announced as new technology officer for vehicle-recovery and fleet-intelligence company Netstar.
Botswana Geoscience Institute's board of directors announced the appointment of Olefile Cisco Mashabila (MSc Eng 2020) as CEO.
Jacob Deysel (BSc Eng 1998, MBA 2006) was appointed new chief executive officer at Mineral Commodities.
Syros Pharmaceuticals appointed Dr Deborah Dunsire (MBBCh 1985) to its board of directors.
Takalane Khashane (BSc Hons 1996, BSc Hons 1997, MBA 2006) was appointed managing director of Iron Mountain South Africa, the storage and information management services company.
Swiss Re Corporate Solutions appointed Terashni Pillay (BSc 2008, BSc Hons 2009, BSc Eng 2012) as CEO South Africa.
Yandiswa Xhakaza (BEd 2010, PDM 2017) was appointed as the director of the University of Cape Town's new online high school.
Professor Mamokgethi Phakeng (BEd 1993, MEd 1996, PhD 2002), Vice-Chancellor of the University of Cape Town, was appointed as Illustrious Visiting Professor at Bristol University.