Alumni in the spotlight in October 2021
-
Catch up on awards, appointments and research from the past month.
Awards
Jacob Dlamini (BA 2002, BA Hons 2003) was awarded the University of Johannesburg Prize for South African Writing in English for Safari Nation: A Social History of the Kruger National Park (Jacana, 2021).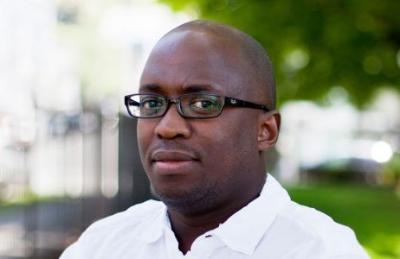 He also received the Martin A Klein Prize in African History, awarded by the American Historical Society, which recognises the most distinguished work of scholarship on African history published in English during the previous calendar year. Professor Martin A Klein is currently professor emeritus of history at the University of Toronto.

Jamil F Khan (MA 2018) was joint winner of the 2021 University of Johannesburg Debut Prize for his novel Khamr: The Making of a Waterslams (Jacana, 2020).
Denise Nicholson (LLM 2012) was presented with the Lifetime Achievement Award at the Library and Information Association of South Africa's online conference. She received the award for her work as a long-serving copyright services librarian and later working as a scholarly communications librarian at Wits before retiring at the end of 2020. Criteria for the award emphasises that it is more than just a career being honoured but a lifelong contribution of leadership, commitment, service and achievements. Some of her previous awards include: LIASAA's Academic Librarian of the Year Award in 2001 Unisa Department of Information Science Alumnus of the Year in 2009, LIASA Librarian of the Year in 2010 and the Wits Vice Chancellor's Academic Citizenship Award in 2015.
Darling Films' executive producer Melina Economides McDonald (BA DA 1990) was inducted into the Loeries' Hall of Fame at the Loeries Creative Week 2021.
Professor Sumaya Laher (BA 1997, BA Hons 1988, MA 2001, PhD 2011) and PhD candidate Tasneem Hashem were awarded R100 000 in seed funding to develop an online depression screening app set to be the first specifically developed or adapted for the South African context. The tool was chosen out of eight pitches in the Prospector@WITS course run by Wits Enterprise.
Professor Shabir Madhi (MBBCh 1990, MSc 1999, PhD 2003) and Professor Barry Schoub (MBBCh 1967, DSc Med 1992) were honoured at the annual Academy of Science of South Africa awards with Science-for-Society Gold Medals for outstanding achievement in scientific thinking to the benefit of society.
Professor Andrew Thatcher (BSc 1992, BSc Hons 1993, MSc 1996, PhD 2003) from the School of Human and Community Development was appointed as a member of the Academy of Science of South Africa. Professor Thatcher is an expert in ergonomics and human factors research. Through his research, Professor Thatcher has demonstrated the value of a humanities and social scientific approach to questions about the role, use and sustainability of technology and the built environment in developing contexts.
Appointments
Ingrid Johnson (BCom 1989, BAcc 1990) was announced as the new president of Sun Life Asia. Johnson has more than 25 years of international commercial experience in the insurance and financial services industries.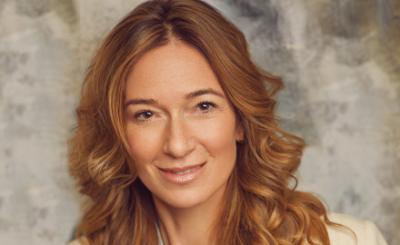 Most recently, she was the group finance director of dual London and South Africa listed Old Mutual and a member of its various subsidiary boards. Prior to this, she spent 21 years with South African listed Nedbank Group, a 53% subsidiary of Old Mutual.
Busisiwe Mathe (BCom 2003, PDipCom 2004) was announced as independent non-executive director to the board of directors of Famous Brands from 20 October 2021.
Philip Soseilos (BCom 1989), partner in charge of Business Consulting has been elected as the new CEO of PwC Cyprus and will take office on 1 January 1 2022, for a four-year term.
Michael Carrick (BAcc 1981), who is currently chairman of RTG Mining, joins the Japan Gold Board. He is a chartered accountant with over 30 years of experience in the resources sector and is a member of the Institute of Chartered Accountants both in South Africa and in Australia.
Ampio Pharmaceuticals, a biopharmaceutical company focused on the advancement of immunomodulatory therapies for prevalent inflammatory conditions, announced the appointment of Howard Levy (BCom 1994, BCom Hons 1995) as chief medical officer.
Adv Harshila Kooverjie (BA 1991, LLB 1995) was appointed as judge of the Gauteng Division of the High Court in Pretoria.
Nompumelelo (Mpumi) Zikalala (BSc Eng 2001), CEO of diamond company De Beers' Managed Operations business, was appointed as CEO of Kumba Iron Ore, a subsidiary of Anglo American from January 2022.
Willem Kotzé (HDipEng 2003, MSc Eng 2005) has been appointed as the project manager for Forsys Metals Corp's Norasa Project located in Namibia. Kotzé is a geoscientist with over 48 years of industry experience, mainly in Southern Africa.
Syspro has appointed Michael Bennett (BSc 1984) to the role of global channel executive. He previously worked for Liquid Telecom as cloud business development group executive at Liquid Telecom, and for Microsoft in a variety of roles culminating in partner business and development manager for West, Central and East Africa and the Indian Ocean islands. He also served as a director of Blueplan Solutions.

Gareth Joyce (BSc Eng 1994) was appointed independent director for Compass Minerals. He has extensive experience in the transportation sector, with a focus on electric vehicle battery technology and markets.
Marle Fernandes (BSc Eng 2007, MSc Eng 2013) was appointed as a member of the Stark State College Board of Trustees.
Yandiswa Xhakaza (BEd 2010, PDM 2017) was appointed as principal and director of the University of Cape Town's first online high school.
Galectin Therapeutics appointed Dakshina Reddy (MSc Med 2007) as its executive director. He has over 22 years of experience in regulatory affairs and clinical research. He has particular expertise in global regulatory, drug development and regulatory life-cycle management strategies. He most recently worked for Novartis as global program regulatory director, where he led and achieved successful approvals.
Research
Professor Sinead Delany-Moretlwe (MBBCh 1995) director and researcher at Wits Reproductive Health and HIV Institute shared about a recent study published in The Lancet medical journal found that women living with HIV made up an estimated 63.4% of new cervical cancer cases in South Africa in 2018 – a dramatically higher percentage than the global level of around 6%. The study also found that women living with HIV on average have a sixfold higher risk of developing cervical cancer than women who are not living with HIV.
Professor Roger Smith (MSc 1982) based at the Evolutionary Studies Institute at Wits, published findings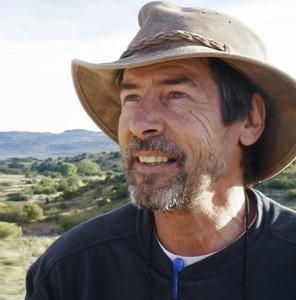 from a study of fossils (which included over 100 eggs and skeletal specimens of 80 individuals of the early sauropodomorph Mussaurus patagonicus, ranging from embryos to fully-grown adults) from Patagonia in Nature. The discovery indicates "the presence of social cohesion throughout life and age-segregation within a herd structure, in addition to colonial nesting behaviour". These findings provide the earliest evidence of complex social behaviour in Dinosauria.
Dr Ryan Wagner (MMed 2011) and Dr Chodziwadziwa Kabudula (PhD 2018) observed the health trends of the South African rural woman in a longitudinal study. "She is living longer, is more educated and more mobile, and is opting for fewer children. When she does decide to have children, she is likely to deliver at a health facility and be attended by a healthcare professional."