Alumni in the spotlight in December 2021
-
Catch up on a roundup of Witsie awards, appointments and newsmakers from the past month.
Awards
Onke Mkiva (BAccSc 2011, HDipAcc 2012) co-head of Africa Debt and Trade Solutions at Rand Merchant Bank was announced the winner of the South African Institute of Chartered Accountants' Top 35-under-35 competition in the "'Lead" category.
The annual competition recognises young achievers who excel as well as make a meaningful contribution to society. Read more about Mkiva's entry here.
Dr Graham Sher (BSc 1984, BSc Hons 1986, MBBCh 1987, PhD 1999), the Canadian Blood Services CEO, was awarded the Order of Canada for his contributions to public health and for being instrumental in the development of Canada's largest blood system operator.
The American Paediatric Society and the Society for Paediatric Research awarded the 2022 Mary Ellen Award to Dr Michael Heymann (MBBCh 1959). The award honors a paediatric investigator who has made important contributions to neonatal health through basic or translational research. Dr Heymann is professor of paediatrics and obstetrics, gynaecology and reproductive sciences (Emeritus); senior investigator (Emeritus), Cardiovascular Research Institute at the University of California; and professor (Emeritus) and former research director at The Liggins Institute, The University of Auckland in New Zealand.
Appointments
Sean Riskowitz (BCom 2008) has been appointed as a non-executive director of Finbond. He is the co-founder and Executive Chairman of Midbrook Lane. He is the managing member of Riskowitz Capital Management and Protea Asset Management with a wealth of experience in private wealth management.
The Governing Board of the Fairfield-Suisun Unified School District has announced Stavros Gougoumis (BA 1984, LLB 1986) as its director of special education from February 2022.
Lethu Zulu (BSc 2015) has been appointed to manage hedge fund and African equity strategies at Alexander Forbes.
Proterra Inc, a commercial vehicle electrification technology company, announced that Gareth Joyce (BSc Eng 1994) will take over the role as the company's CEO.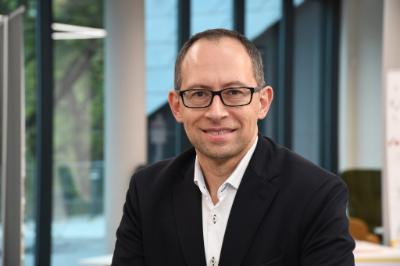 Space Park Leicester has appointed Professor Richard Ambrosi (BSc 1995, BSc Hons 1996, PhD 2001) as its new executive director. He is an expert in space instrumentation and space nuclear power systems and will lead the development of the innovative research, enterprise and education cluster.
Herman Singh (BSc Eng 1981, GDE 1985, MBA 1990) has been appointed as an independent non-executive director of African Bank. He has been an external examiner and facilitator on Wits Business School's MBA, non-degree and in company programmes for 13 years. He serves as adjunct professor at the University of Cape Town Graduate School of Business and as Professor in Practice at Johannesburg Business School.
The Cape Chamber of Commerce has announced John Lawson (BSc Eng 1982, MSc 1986, GDE 1985) as its new chief executive officer. He recently returned to Cape Town after working in India for three years.
Anglesey Mining, the UK minerals development company, has appointed Andrew King (BSc Eng 1988) as independent, non-executive director. He is currently managing director of Scanmetals, a specialist metal recycling business based in both the UK and Denmark.
Books
Ismail Vadi (BA 1981, BA Hons 1982, MA 1990) published a memoir titled The Political Backbencher (Digniti Print, 2021), which offers a reflection on post-apartheid politics.
Desmond Lindberg (BA 1963) released Des & Dawn: Every Day is Opening Night: Our Journey Together (Burnet Media, 2021), which documents his legendary career in the South African entertainment industry.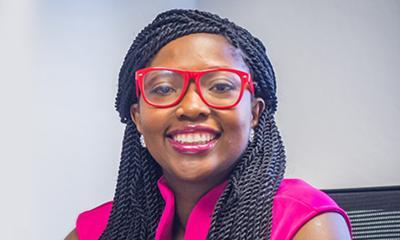 Dr Isy India Thusi (PhD 2018), Professor of Law at Indiana University Bloomington Maurer School of Law, released a new book Policing Bodies: Law, Sex Work and Desire in Johannesburg (Stanford Press 2021).
Steven Friedman (BA 1974, BA Hons 1975), director of the Centre for the Study of Democracy at Rhodes University and the University of Johannesburg, offers a searing assessment of South Africa's responses to the COVID-19 pandemic in One Virus, Two Countries: What Covid-19 Tells Us about South Africa (Wits Press, 2021)
Research
Dr John Kinhan (BA Hons 1982, PhD 1989) Honorary Research Fellow at the School of Geography, Archaeology and Environmental Studies, writes about the significance of emperor moths in shamanic rituals in the rock art of the Namib Desert.
Newsmakers
Professor Penny Moore (BSc 1996, BSc Hons 1997, MSc 2000) of the National Centre for Infectious Disease is one of many virologists who transferred from HIV to coronavirus research, and was one of the scientists racing to clone the parts of the Omicron virus to enable research into its transmissibility and severity. She chatted to the BBC, describing the Omicron variant and urged the same sense of urgency as HIV research inspires.
Dr Peter Comfort (MBBCh 1959) shared his memories from 1954, his first year as a medical student, including of historical events at the time.
Professor Patrick Arbuthnot (BSc 1982, BSc Hons 1984, MBBCh 1985, PhD 1993) is at the heart of producing South Africa's own COVID-19 vaccine through the Antiviral Gene Therapy Research Unit at Wits. The unit has been researching mRNA therapies since 2015 — a unique project on the continent.