Alumni in the spotlight April 2021
-
Catch up on news of latest appointments, awards and books.
Appointments
The Eskom Pension and Provident Fund has appointed Mogomoet Shafeeq Abrahams (BCom 1995) as the new CE and principal officer.
Gary Berzack (BCom 1995) was appointed as Vice President, Corporate Controller for Diversified, a leading technology integrator delivering innovative digital media, collaboration, broadcast, electronic security, and OTT solutions in Atlanta, US.
Euphemia Punki Modise (BCom 1994) has been appointed as interim Financial Director of Absa Group and Absa Bank, respectively.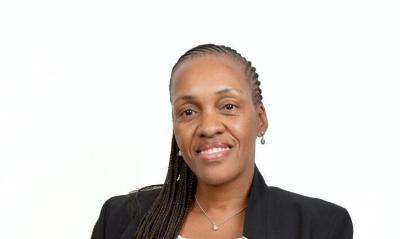 She joined Absa Group in 2008 and has held various senior management positions, including that of Chief Financial Officer: Retail and Business Banking since June 2016.
Senior Reserve Bank official Unathi Kamlana (HDip Tax 2005) has been appointed commissioner of the regulatory authority for the financial sector by finance minister Tito Mboweni.
Timothy Lallas (BA 1985) was appointed as Chief Operating Officer of St James Gold Corporation. He has 20 years of experience in financial management having served as VP Finance of Granada Gold Mines, VP Finance of Calvista Gold Corporation, CFO of Greystar Resources Ltd., CFO of Bell Copper Corporation and CFO of Latin American Minerals, Inc. He served as Deputy Finance Manager for ArcelorMittal and as Director of Risk Management for both Thompson Creek Metals and Goldcorp., Inc. and as Director of Internal Audit at Teck Resources.
Mixta Real Estate Plc has announced the appointment of Soula Proxenos (BA 1981, LLB 1983, LLM 1988) as a new member of its Board of Directors.
Dr Indran Naidoo (PhD 2011) was appointed as the director of the Independent Office of Evaluation of the International Fund for Agricultural Development. Prior to this he spent a decade at the UN in New York before moving to Rome to evaluate hunger-alleviation projects globally. He also served as the deputy director-general of monitoring and evaluation at the Public Service Commission in Pretoria from 2000 to 2011. And he was the first director of monitoring and evaluation at the Department of Land Affairs, from 1995 to 2000. He worked with the Mandela administration to assess land reform progress.
Awards and honours
Actress Thuso Mbedu (BA DA 2014) is set to star alongside Academy award-winning actress Viola Davis in the feature film The Woman King. She will also be playing the lead in upcoming US series The Underground Railroad set to premiere on Amazon Prime Video next month.
Kelvin Legge (BSc Civil Eng 1982) who currently serves as Chief Engineer at the Department of Water and Sanitation was recently awarded the 2020 SAICE Geotechnical Gold Medal in recognition for his geotechnical achievements over the past 39 years.
Roy Shires (MBBCh 1971, PhD 1985, BSc 2005) was recognised with an international excellence award in endocrinology. The Endocrine Society in Washington, DC has named the Wits Professor as the recipient of the 2020 International Excellence in Endocrinology at the virtual 2020 Laureate Awards presentation hosted by the Endocrine Society.
Dr Alan Menter (MBBCh 1966) was inducted into the prestigious Marquis Who's Who biographical registery. Dr Menter is a dermatologist and the chairperson of the division of dermatology at Baylor University Medical Center in Dallas. A part of Baylor, Scott & White Health, it is the largest nonprofit healthcare system in Texas. He received the Giants of Dermatology Award from Dermatology Times in 2020. He was previously acknowledged by the American Academy of Dermatology having received the Clark W. Finnerud Award. He has consistently been highlighted in Best Doctors in America since 1994.
Dr Niels Otto Thaning (MBBCh 1966) set a record by becoming the oldest person to swim from Robben Island to Bloubergstrand. He crossed the 7.9 km across Table Bay in two hours and 52 minutes.
Retired Chief Justice Margaret H Marshall (BA 1967, LLD honoris causa 2000) — former chief justice of the Massachusetts Supreme Judicial Court and a lifelong advocate for a more transparent, efficient, and accountable judiciary — will receive the 2021 Bolch Prize for the Rule of Law.
Professor Hennie van Coller (BA 1970, BA Hons 1971) was awarded the Jan H Marais Prize along with Professor Ina Wolfaardt-Grabe. The was established in 2015 for a life-long contribution to Afrikaans as an academic language from the South African Academy of Science and Art.
Veteran actor and playwright Dr Bonisile John Kani (honoris causa DLitt 2020) was awarded the 2021 Pragnell Shakespeare Birthday Award.
Dr Stanley Mpofu (PhD 2010) was awarded the Visionary CIO of the year award on 15 April during the Institute of Information Technology Professionals South Africa virtual President's Awards.
Dr Zintombizethu Matebeni (PhD 2011) became the first recipient of the South African Research Chairs Initiative Chair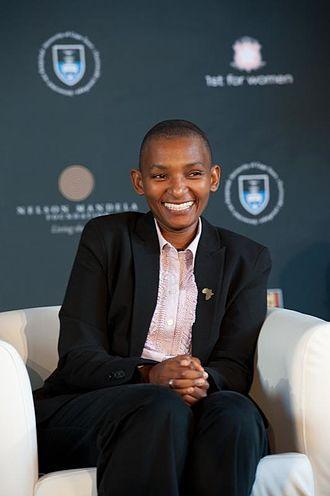 in Sexualities, Genders and Queer Studies. It is one of the highest accolades conferred by the National Research Foundation to individual scholars who have shown research and innovation capacity and also produced high-quality postgraduate students.
Duo Ngwako Sekhula (BSc 2018) and Mokgalakgathe Tladi (BSc 2018) beat 69 teams to walk away with top prize in the End Poverty Innovation Challenge. The virtual competition initiated by Social Ventures Foundations in the US promotes jobs for unemployed people in poor communities. They are the owners of VegeThentic.
Karen van den Oever (BSc 2006, BSc Hons 2008) recently broke the women's deep cave diving record at Bushmansgat Cave. This hole is believed to be the third-deepest submerged freshwater cave in the world. Her dive lasted seven hours and 18 minutes.
Cambridge University Press has announced six regional winners in the 2021 Dedicated Teacher Awards, an international competition honouring outstanding educators. There were a record-breaking 13 000 nominations from 112 countries – more than double the number of nominations last year. Local school teacher and co-founder of African School for Excellence Nonhlanhla Masina (BSc 2010, BSc Hons 2011, MSc Med 2017) was crowned the winner of the sub-Saharan Africa region. She was recognised as one of the Mail & Guardian's top 200 young South African for her work in education in 2015.
Books
Criminologist Dr Mark Shaw (BA 1991, BA Hons 1992, PhD 1997) calls it the "deadliest single crime" in post-apartheid South Africa. In his new book, Give Us More Guns (Jonathan Ball, 2021) he details the mechanisms at play and the chilling effects of Cape Town's gang violence.
Former CEO of Trillian Financial Advisory, Mosilo Mothepu (BCom Hons 2002) was featured on the cover of the Financial Mail. An extract from her book Uncaptured: The Story of the Nenegate/Trillion Whistleblower (Penguin Random House, 2021) details how she found herself at the heart of State Capture.
Award-winning author Fred Khumalo (MA 2015) released A Coat of Many Colours (NB Publishers, 2021), which is collection of his vibrant stories.
Research
Karen Hofman writes the new levy on sugar-sweetened drinks is having an impact.
Silindokuhle Mavuso (BSc 2015, MSc 2018), PhD candidate at the School of Geosciences, along with a group of scientists added more evidence to the hypothesis that Homo erectus did have African roots.
Professor Frances Duncan (BSc 1982, BSc Hons 1983, PhD 1993) from the School of Animal, Plant and Environmental Sciences, recently published a paper describing how brown locusts have survived long periods of drought.
Send your news and updates to alumni@wits.ac.za