Made of the right stuff
-
At 87 years old, serial entrepreneur Alain Leger (BSc Eng 1954) is celebrating the 60th anniversary of the manufacturing company he founded, VescoPlastics.
The journey has taught him some life lessons, which he shares here.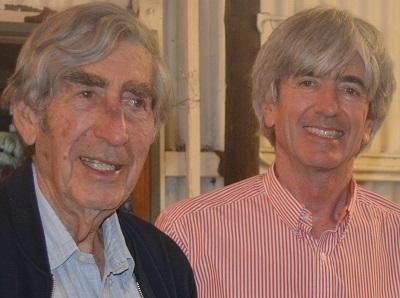 Lesson 1: Choose the right partners and business
Leger says it was a series of accidents that resulted in him starting his first business. In 1956 he was working at the Merriespruit gold mine plant in the Free State, but this was closed after a flooding disaster. He was transferred to a uranium plant in Virginia, where he worked as a research engineer. There, in 1958, he was approached to invest in an engine reconditioning business. But his partners turned out to be technically incompetent and he had to try to take over and handle all aspects of the business. It was a lost cause.
Lesson 2: Experience is the cheapest way of seeing the world as long as you get it from someone else.
After that loss, a visit to Pinetown got him interested in the hard-chrome plating business.
"There were very big companies there that were closing down," Leger says of his decision to buy a chrome plant in 1960. "That plant was useless, the machinery was useless and the loss of money was real."
Lesson 3: Understand and adapt to changing conditions.
"I could see that the whole engine business was going to come to an end because car engines were lasting longer thanks to the better filtration of fuel and oil," Leger says. "So I worked hard experimenting for about five years, taking a lot of my time to think about possible new directions.
"I had some premises and some skilled people in machining and had started doing a lot of polymer experiments, converting a very small kitchen upstairs into a laboratory."
Lesson 4: Fail fast.
Leger started investigating various polymers. A surface coating product was good but the contractors who applied it were unreliable when it came to payment. A nylon-importing business required keeping a lot of stock, which didn't store well.
Lesson 5: Solve the customer's problems.
Leger continued to operate the hard-chrome crankshaft business, and started to think about a difficulty that he felt could be addressed. He came up with a product that resisted chromic acid. "This was the beginning of our engineering plastic material business."
Lesson 6: Find the right product and optimise the business for its sale and production.
Leger carried on experimenting with polymers and eventually came up with Vesconite, which reduced friction in bearing products.
Lesson 7: Commit to the business.
Leger and his wife, Máire Leger, often worked long hours developing and marketing the product. Building the scale of the business was the work of years. "The export market gradually developed, as did applications in various fields."
Lesson 8: "The biggest room in the world is the room for improvement."
From its factory in the Free State, VescoPlastics – chaired by Alain's son Jean-Patrick Leger (BSc Eng 1979, PhD 1992) – keeps responding to new demands and has customers in over 100 countries.