Witsies in business: DocFox and TopDog
-
Software meets finance, law and education
In business, complying with all the regulations can be a headache. A group of Wits graduates is easing the way.
Ryan Canin (BSc Eng 2013) launched his first business, Gladi8, while he was a student. Working in this financial software field, he saw the opportunity for his next venture: DocFox, a web application which verifies client information for convenient and credible FICA compliance.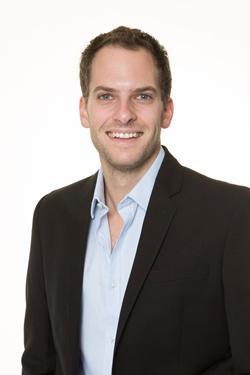 In this he is joined by a clutch of Witsies in the software and business fields:
Gian Cantarin (BSc Eng Biomedical 2012; BSc Eng 2013)
Richard Cohen (BCom Hons 1996, MCom 1999)
Bradley Marques (BSc Eng Biomedical 2010, BSc Eng Electrical 2011, MSc Eng 2013)
Jacques Visser (BSc Eng Electrical 2015)
Ricki Jade (Grusd) Asherson (BSc 2008)
Gregory Meyer (BSc Eng Biomedical 2009, BSc Hons 2010, BSc Eng 2013)
Keeping them in line is executive assistant Jessica McNamara (BA 2008).
Law firm Norton Rose Fulbright is a partner of DocFox. Ryan was one of the entrepreneurs selected by Investec to meet potential investors in Silicon Valley in 2016.
Also on the US trip was Claudia Swartzberg (BSc 2007, BSc Hons 2008), who started an education technology company called Top Dog with Ryan Swartzberg (BSc 2013, BSc Hons 2014), and Byron Vos (BSc 2013, BSc Hons 2014). The company now has more than 3-million users.