Wits in global top 10 for two subject areas
-
Wits excelled in two subject areas in a recent global ranking.
The University was ranked second in the world for Area Studies and fifth in the world for Anthropology by the Center for World University Rankings (CWUR) in April 2017.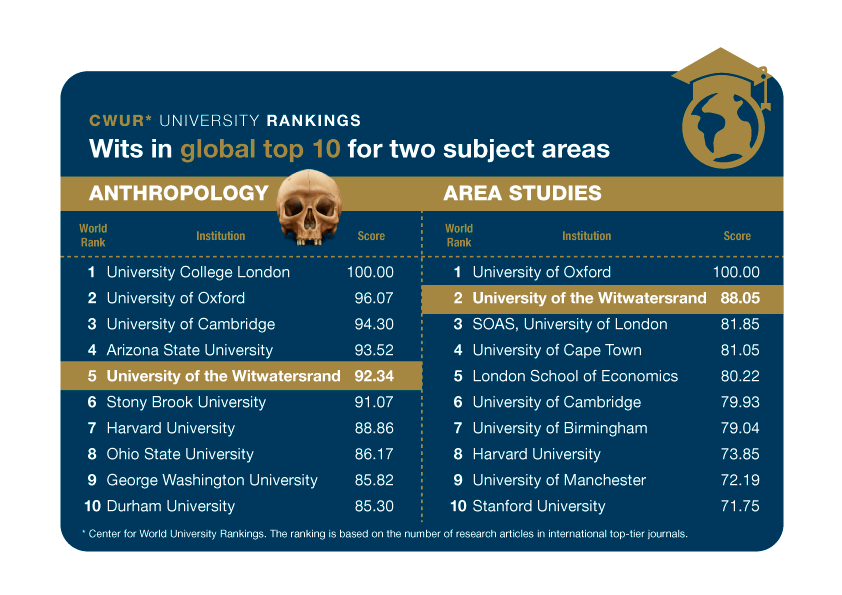 Wits and UCT tied for best university in Africa in the subject rankings overall.
In Anthropology, Wits scored 92.34. (The top score in all rankings is 100.) The journals used to assess research for this subject included physical and social anthropology.
Area Studies encompasses regional economics, culture, politics and geography. Wits scored 88.05.
The inaugural CWUR Rankings by Subject ranks the world's leading universities in 227 subjects, covering all academic disciplines in the sciences and social sciences. The ranking is based on the number of research articles in international top-tier journals.
Data are obtained from Clarivate Analytics (previously the Intellectual Property and Science business of Thomson Reuters).