Vice-Chancellor's contract renewed
-
The Vice-Chancellor and Principal of the University of the Witwatersrand, Professor Adam Habib, has been appointed for a second term.
The Council of the University agreed to a five-year renewal of Habib's contract, from 2018 to 2023, after consulting various constituencies.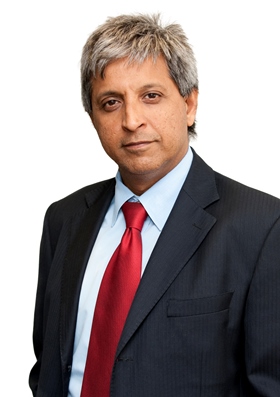 "Professor Habib is a dynamic leader with immense experience in managing higher education institutions within South Africa's complex political and socio-economic context," commented Dr Randall Carolissen, Chairperson of the Council. "In the last few years, he has consolidated Wits' academic programmes, enhanced its research and innovation standing, and restructured its managerial and technological operations, whilst ensuring the University's financial sustainability."
Carolissen pointed out that the University had made great achievements in recent years.
Wits is ranked either number one or two in Africa in all major global rankings.
Wits' research output has risen by 43% over the last three years.
The quality of teaching and support offered to students has improved, boosting the pass rate at first year undergraduate level in the last three years.
New blended learning options and online teaching initiatives have been introduced, which will allow more access to Wits through e-learning, online short courses and eventually e-degrees.
"These are just some of the examples that reflect the significant contribution that Professor Habib and his team have made to Wits in recent years," added Carolissen. "Student funding is a priority and Professor Habib and his team are working to maximise income through creating an endowment for student funding from the possible development and/or sale of land owned by the University."
The development of the Tshimologong Digital Innovation Hub and the establishment of the R700-million IBM research lab are giving new life to the greater Braamfontein area.
The new Nelson Mandela Children's Hospital, built on land donated by Wits, will add to the University's research and postgraduate training.
A transformation plan is being carried out to diversify the academy by appointing new scholars, revising language policy, renewing the curriculum, reforming the institutional culture, creating a diverse student experience, renaming places and insourcing workers.
Carolissen said these achievements were those of the entire University, but Professor Habib's leadership had created the conditions for them to be realised. "On balance, it is my belief that Wits is a far stronger institution in 2017 than it was in 2013."
One of the most significant challenges to universities emerged over the last 18 months with the student protests for free education. "These were extremely difficult periods for the University but I believe Professor Habib acted at all times with integrity and with the best interests of the University at heart. He implemented Council decisions and managed difficult situations which enabled the completion of the 2016 academic programme," said Carolissen.