Pillow fight 2017
-
You snooze, you lose out on the traditional fun!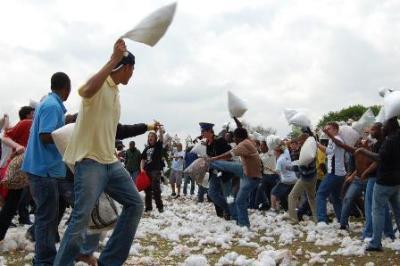 Click here to see a video of the 2017 traditional Wits pillow fight, organised by the social club Silly Buggers in aid of Wits Citizenship and Community Outreach. Photos are here.
Judging by the flowering jacarandas in the 2015 video, exam fever was high…
What's your favourite Wits tradition? What would you like to see becoming a tradition? Let us know!