Learning to be an entrepreneur
-
Born or made?
"The individual characteristics that define entrepreneurs—being a self-starter, creative, innovative, taking the initiative, being adaptable, being a problem-solver—those are all highly learnable if you go about doing it the right way."
This is the view of Wits alumnus Dr Martin Lindenberg, director of the McNair Center for Free Enterprise & Entrepreneurship at the University of St Thomas in Houston, Texas. He adds that these entrepreneurial attributes are useful in any career. "Those kinds of capabilities, attitudes, skills and behaviours will make people successful in whatever they do."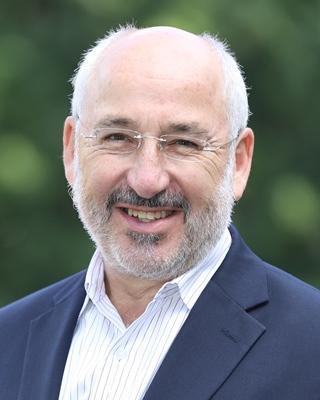 The McNair Center is affiliated with the Cameron School of Business, which has a strong emphasis on business ethics.
Lindenberg is an extraordinary example of adaptability himself: at Wits he studied computer science, medicine and business and earned a clutch of degrees: BSc 1975, BSc Hons 1976, MBBCh 1981, MBA 1983.
Pulled in different directions
Having watched his father build a business in Johannesburg from a small operation to one with hundreds of employees, he had seen that the business world could bring a person independence, money and respect. Being a "business superhero" with integrity was something his family valued.
But he also felt drawn to a career of helping others and doing something positive for the world, so he went on from computer science studies to medicine. "I was efficient at studying, I was motivated and I had energy."
As a Wits student, he did voluntary service helping to build and equip farm schools, served in township medical clinics with Witsco and raised funds for charity through RAG. These were satisfying forms of service to others, but he was concerned that as a doctor he might end up doing "fairly monotonous work, seeing the same kinds of problems all the time".
The pull of the business world was still strong. He got permission to do his MBA part-time while simultaneously completing his medical degree.
As if that weren't enough to occupy him, he got married at this time to another serial student. His clinical psychologist wife, Barbara (Glauber), has three degrees and a diploma from Wits.
A great combination of degrees
The couple decided to leave South Africa in 1983 and headed for Seattle, where her parents were already living. Thanks to his combination of degrees, within three months Martin had three job offers. He accepted one with a new company, applying aerospace technology to create images of blood flowing in the body. Colour flow Doppler, as the technology is known, is now ubiquitous.
He went on to a successful career as a business entrepreneur and educator. "I didn't realise until I was in my 50s that by watching my father build his business, I'd picked up an enormous amount of knowledge." He says an excellent mentor can be worth as much an expensive business degree.
But he's somewhat sceptical about the idea of the "wunderkind" who seems to be a "born" entrepreneur. Classroom teaching has an important place in forming a business person. Other factors include relevant hands-on experience, learning from case studies, deliberate practice, focus, desire and discipline. It's also important to have balance – to be disciplined about having leisure time too.
A creative generation
What excites him about his role at the McNair Center is the young people he teaches. "There is a lot of fantastic creativity in today's generation, facilitated by the technology and connectivity of today's world. They are passionate and want to change the world, like the hippies of the 60s, but instead of wanting to drop out, they are interested in sustainability and the triple bottom line of profits, people and planet."
Speaking of the way the digital revolution is changing education, he says: "If you have the discipline and an internet connection, you can learn anything you want to."
Value of face-to-face education
What makes it worth paying for a face-to-face education, though, is the experiences and interactions you have, the networks and friendships you make, and learning from your classmates.
He says he learned a huge amount from his Wits MBA classmates, many of whom were in the middle of their careers and had a lot of experience to share; Massmart founder Mark Lamberti was one.
Principled entrepreneurship
Lindenberg says some of the most impressive entrepreneurs – Andrew Carnegie, say – have been very mindful of society and of giving back. He explains that "principled entrepreneurship", which is what the McNair Center aims to teach, is guided by values and the notion that successful people are obliged to help others.
Until recently, Lindenberg was on the board of the Houston Technology Center, described by Forbes as "One of the Ten Incubators Changing the World". He was its founding chairman; in 1997, he had just sold a business and thought he would be able to take on the role as a three-month philanthropic activity, but it turned into 18 months of unpaid work.
At the time, Houston had no hub where people could share innovative business and technology ideas. By the time he moved on in 2016, HTC had achieved this connectedness, helped its client companies raise a couple of billion dollars, created several thousand high-tech jobs and set a trend: there are now up to 30 business incubators in the area.
Asked what kind of business he himself would start this year if he had to, he replies: "In the USA it would likely be a unique internet or mobile health care function that no-one else has done or that is way ahead of what everyone else in the market is doing. Easier said than done! If it were a world-wide business, some kind of powerful banking or money transfer app that's as easy and effective as WhatsApp."