Health Sciences reunion 2017
-
The annual Health Sciences Reunion was held in September and the Class of 1967 celebrated its 50th year since graduating.
The reunion programme included symposia on teaching, learning and research; a lecture by Professor Glenda Gray (MBBCh 1986) on "The intersection of health systems development and social justice"; a trip to the Cradle of Humankind; campus tours; class catch-ups; and a gala dinner.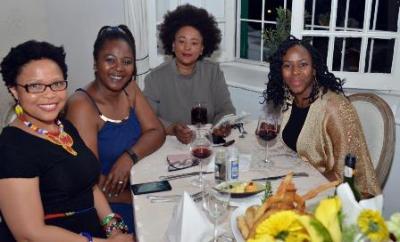 At the dinner at the Wits Club on West Campus, Health Sciences Dean Professor Martin Veller and Health Graduates Association President Paul Davis spoke of the renewal under way at the university and the current research success being experienced by the medical school. They appealed to alumni to support their alma mater.
Professor Stephen Joffe (MBBCh 1967) and Sandra Joffe sponsored the Class of 1967 dinner at the Four Seasons Hotel in Westcliff. Prof Joffe is CEO of the Joffe Foundation, Co-Chairman of Joffe Medicenter (a healthcare services company) and Esteemed Quondam Professor of Surgery and Medicine at University of Cincinnati Medical Center. He founded the laser eye surgery company LCA-Vision and has had a distinguished academic career.
"We bonded and we enjoyed as though 1967 were yesterday," said Professor Gladwyn Leiman (MBBCh 1967). "We marvelled at the fact that six years of virtual but communal serfdom 50 years ago could create an esprit de corps that ignited the moment we laid eyes on our newly old selves. We picked up the threads as though we had not dropped them. We spoke, discussed, chatted, laughed, and often guffawed shamelessly at remembered events and re-told stories. We toasted the teachers and mentors who had sent us on our varied pathways."
More photos of the reunion are available on the Wits Alumni Flickr site.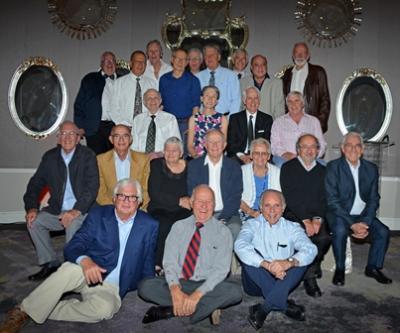 MBBCh Class of 1967:
Bottom row: Alan Kisner, John Gear, Pete Colsen
Seated: Errol Judelman, Bill Gibson, Jackie Gardner, Bennie Skudowitz, Heike Rolle-Daya, Colin Nates, Ben Mervis
Middle: Allan Katz, Helen Feiner, Kees van der Meyden, John Fassler
Back: Herman Massyn, Barry Schoub, Geoff Wilson, Alan Matisonn, Bill Roediger, Andre van der Walt, Anton Schepers, Lewis Levien, Andrew Alison