First FEBE Research Seminar breaks down barriers
- Wits University
The Faculty of Engineering and the Built Environment hosted its inaugural Research Seminar on 25 and 26 October 2023.
Professor Thokozani Majozi, FEBE Dean, said the decision to establish an annual Faculty Research Seminar is to give academics, researchers and students the opportunity to publicly showcase and share their research projects across all seven Schools, research entities and disciplines in the Faculty.
"The Research Seminar also breaks down the barriers of disciplines in the Faculty and shows areas where our researchers can work together and collaborate on projects," he added.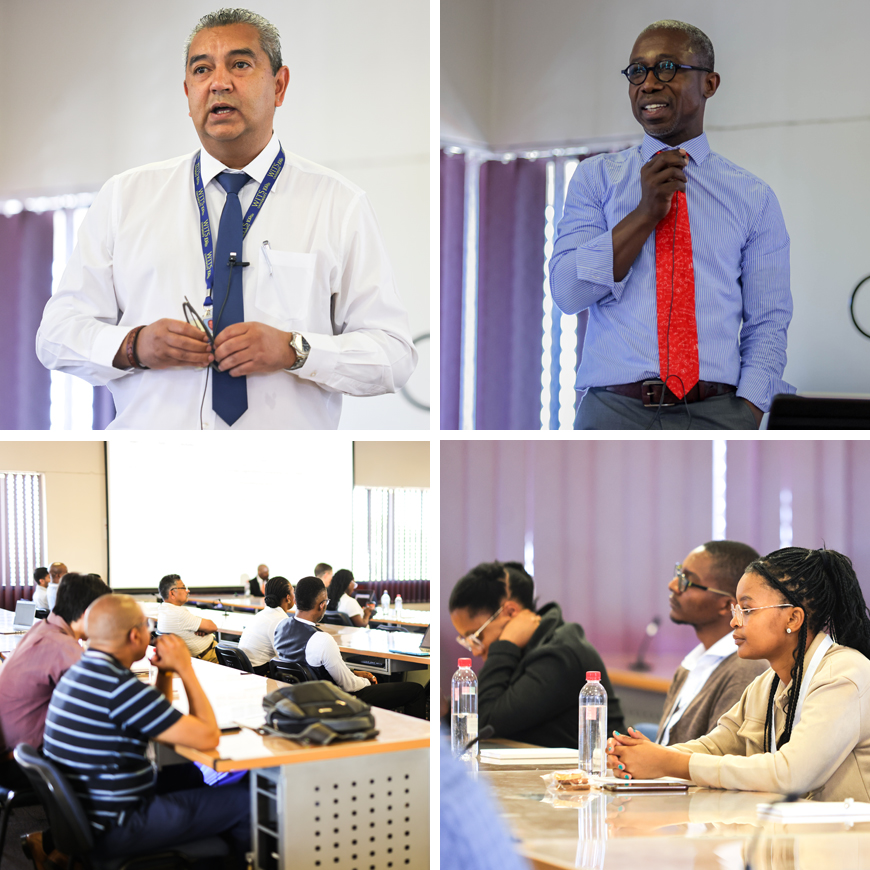 In his keynote opening address, Professor Garth Stevens, Deputy Vice-Chancellor: People Development and Culture, said the world is facing the age of the Polycrisis, multiple interconnected crises occurring at the same time or in rapid succession: the crisis of climate justice and just transition, the problems of water, scarce resources, wars, famine and many others.
"These crises overlap and intersect with each other in ways that give rise to a new set of problems in the world and research is even more critical to find solutions," he added.
However, looking specifically at research in Africa and South Africa, Stevens said we are far behind reaching the targets set out by the 17 UN Sustainable Development Goals (SDGs) to develop a sustainability plan for the world by 2023.
"In comparison with the rest of the world, South Africa spends about 0.85% of our GDP (Gross Domestic Product) on Research & Development (R&D). Many other developing countries spend between two to three-and-a-half percent of their GDP. We are significantly lagging in this kind of (monetary) investment," Stevens said.
Equally important to monetary investment is investing in the development of the next generation of critical researchers who are likely to come up with many of the solutions to these problems the world faces. "Events like this Research Seminar are foundational moments through which we cultivate intellectual capital and research expertise," he added.
Innovation is so much more
He also addressed innovation in public research universities such as Wits. "We think about innovation as commercialisation, spin out companies and so on, but there needs to be a clear distinction between innovation and entrepreneurship. Innovation is more than simply commercialising the possibilities of research.
"Innovation is about deep problem identification in the public sphere. It involves collaboration across sectors: universities, industries, corporates, the public sector. It involves transdisciplinarity, multimethod approaches, and downstream beneficiation or social impact. It is about tackling the most pressing challenges that face us as a society, a country, a continent, as a globe, and thinking about utilising all the resources available to us," he said.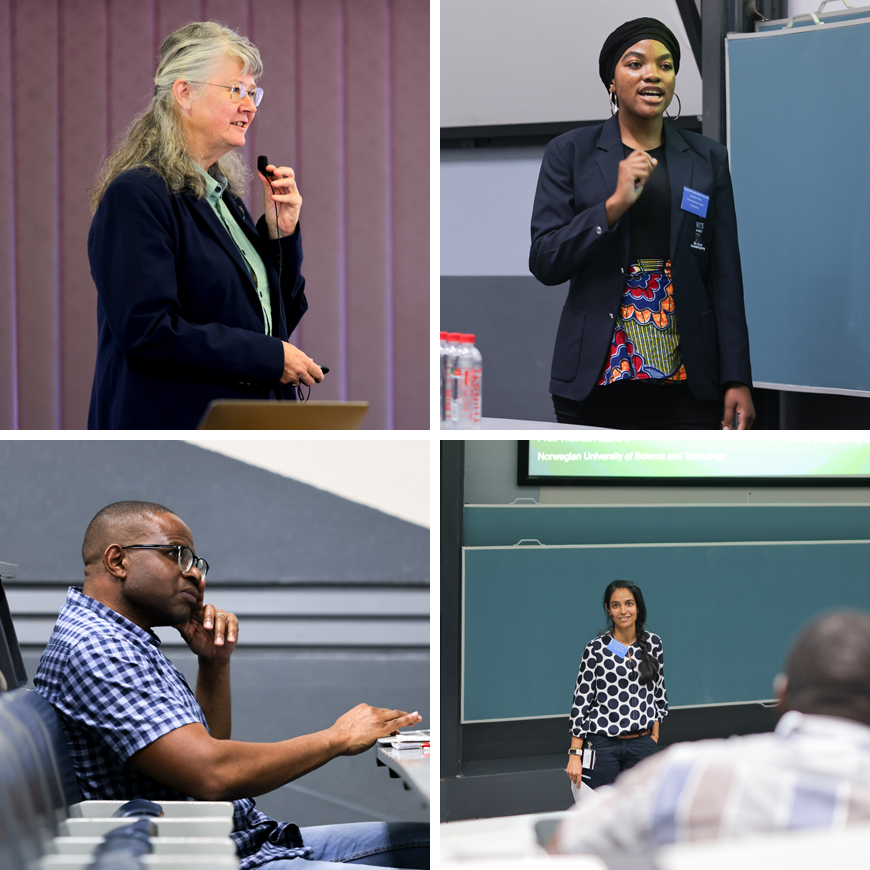 Passion-driven research
This year's FEBE Research Seminar themes looked at addressing the pertinent issues of
Just Energy Transition
Water Resource Management
Digitisation
and also included research outside of these themes
Some of the Faculty's seasoned lecturers also delivered five plenary lectures, covering a broad range of topics, followed by parallel sessions where FEBE students, postgraduates, postdocs, and academics were each given 15 minutes to share their research.
At the closing of the Research Day, an awards ceremony was held where the winners in Oral Presentations and in Posters were announced. They are:
Oral Presentations Awards
Research students
Winner(s): Simone Singh & Thabo Tsematse
1st Runners up: Samaneh Teimouri
2nd Runners up: Oghosa Agbonlahor & Phiwayinkosi Mhlongo
Academics & postdoctoral fellows
Winner(s): Janina Kanjee
1st Runners up: Kevin Harding
2nd Runners up: Prebantha Moodley
Posters Awards
Winner(s): Viwe Notole
1st Runners up: Anna Gowera
2nd Runners up: Mhlawakhe Vatsha