Signing, to save a life
- Wits University
The Wits-Afretec Tech-Entrepreneurship Workshop held marks a pioneering stride for young, aspiring entrepreneurs.
Hailing from universities across Africa, the winning group emerging from the technology and entrepreneurship workshop, developed a prototype that can translate Sign Language into text, revolutionising the way individuals with speech and hearing impairments access healthcare. The application can bridge a crucial communication gap, especially when urgent medical assistance is needed to save lives.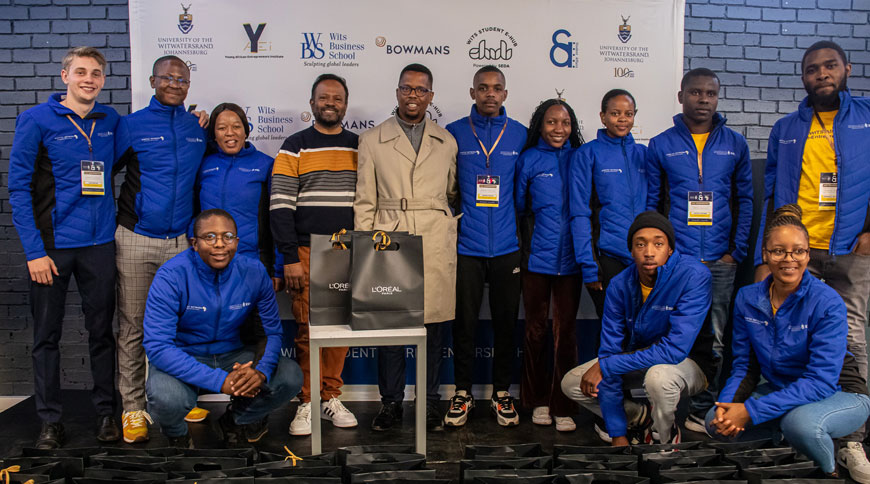 Facilitated by the African Engineering and Technology Network (Afretec) and hosted by Wits University's Development and Leadership Unit, the Wits-Afretec Tech-Entrepreneurship Workshop brought together students from different institutions, educational backgrounds, and skills across Africa to collaborate using technology and artificial intelligence (AI) to problem solve everyday challenges facing the continent.
Held at Wits University's Tshimologong Digital Innovation Precinct, the three-day workshop coupled a mentoring coach with each of the five groups of students who set out to create and develop solutions in areas such as safety, marketing, mining, health, and finance.
The winning group focused on the health sector, and identified the huge communication barrier between medical professionals and patients with speech and hearing impairments that often lead to misunderstandings and misdiagnosis.
Their perceptive insight can further enhance the status of Sign Language which South Africa has recently enacted as its 12th official language through the signing of the South African Sign Language Bill.
Speaking on behalf of the winning group, Keneilwe Mokoka, a second-year MSc (Artificial Intelligence) student at Wits, says their application requires a person to stand in front of a camera and use Sign Language to describe or identify a health issue. The programme they developed then interprets the language, identifies the health problem, and subsequently translates it into text to inform the healthcare professional. Conversely, the healthcare professional's response can be translated back to the patient in text.
"For now, it is only a pilot prototype with limited capabilities, but there are a lot of opportunities for enhancements and advancements, says Mokoka.
The biggest barrier the group faced in using AI and machine learning was the lack of big data to perform tasks adequately. "There aren't a lot of images online where sign language is used to describe health conditions, so we had to create our own images using well-known signs," Mokoka explains.
Coached by Wits final year engineering student Dumisani, the other members of the winning group are Galaletsang Mabothe (Sol Plaatje University), Ifihanagbara Olusheye (Lagos University), Moekesti Mofokeng (Wits University), Yassir Ali (Wits University), and Mitchell Neilson (Wits University). They walked away with a cash grant of R10 000 to further develop their application. All the runners-up received cash grants of varying amounts.
To harness the power of AI and cloud computing, the teams used Microsoft Azure to manage and develop applications and services, bridging the gap between academia and industry.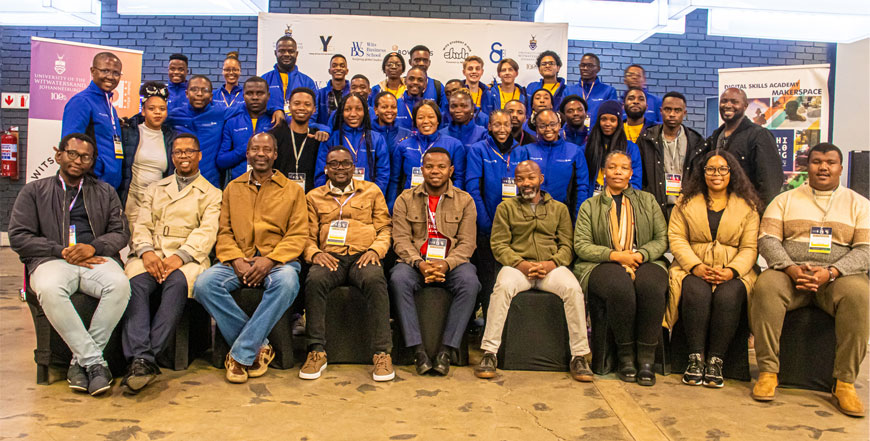 About Afretec:
Afretec is a pan-African collaboration of technology-focused universities from across the African continent, led by Carnegie Mellon University Africa (CMU-Africa). It drives inclusive digital growth through higher education and the power of collaboration. Technology-focused universities from across the continent work together to build engineering and technology capacity in education, knowledge creation, and entrepreneurship.