Oppenheimer donation advances African Future Studies at Wits
- Wits University
The Oppenheimer Memorial Trust (OMT) has donated R15 million towards the African Future Studies Initiative at Wits University.
The OMT grant will through the African Future Studies Initiative at Wits, fund one Rising Star Fellowship and four postdoctoral scholarships over five years.
Africa's complex current problems will influence the future of its development – political, technological, socioeconomic, and environmental challenges continue to hinder continental growth.
These challenges require interdisciplinary solutions engineered by world-class intellectuals to build a hopeful African future.
Africa shows great potential to thrive through cutting-edge research and innovation that will propel its development in the future.
The OMT R15 million grant to the African Future Studies Initiative will capacitate Wits University, as a leading research-intensive university, to tackle some of the challenges in Africa.
The African Future Studies Initiative will, through multi, inter, cross- and trans-disciplinary research, explore human and societal pathways that may exist as possible futures in social, health, political, and economic life.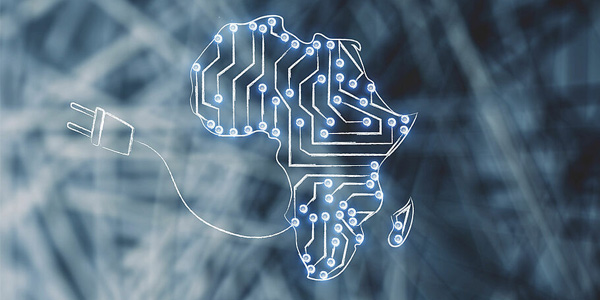 "We predict that the future challenges of the 21st Century will be immense. Yet, universities often flourish in times of flux. Research-intensive universities have an important role to play in galvanising our collective strength to find solutions to these challenges. The Oppenheimer Memorial Trust grant, through the African Future Studies Initiative presents one such opportunity," says Professor Zeblon Vilakazi, Wits Vice-Chancellor and Principal. "We are grateful to the Oppenheimer Memorial Trust for this grant, which will help researchers at Wits to investigate transformative solutions, for good."
Wits University celebrates its centenary in 2022 and the OMT grant will contribute to shaping excellent scholarship in the future.
The OMT grant will support research in four areas that are envisaged to address Africa's future prospects:
Technologies: 4IR [the fourth industrial revolution] and the future of work (including data science, Artificial Intelligence, labour trends, the world of work, and the nature of being human)
Environments: Climate, contagions, and catastrophes (including global change, public health, and the Anthropocene)
Systems: Inequality, democratic futures, and the political economy of the post-Covid-19 world (including social movements, political formations, democratic [im] possibilities, and new global economic configurations); and
People: Mobility, migration, and cosmopolitanism (including spatial and city organisation, transnationalism, and the future of the State).
"The Oppenheimer Memorial Trust has a long tradition of investing in higher education and building the local academy. Given the ever-changing context we live in, it is imperative that we focus on developing a generation of researchers, scientists and academics that will ensure South Africa remains competitive and relevant in the 21st Century," says Tracey Webster, Chief Executive Officer of the Oppenheimer Memorial Trust. "The Rising Star Fellowship is a prestigious award attracting the brightest young minds who bring fresh thinking, drive interdisciplinary collaborations, and have demonstrated the potential to be leading academics in the future. We commend Wits University for this timely initiative and we are delighted to be associated with it," says Webster.
A rising star in gender, sexuality and place-making research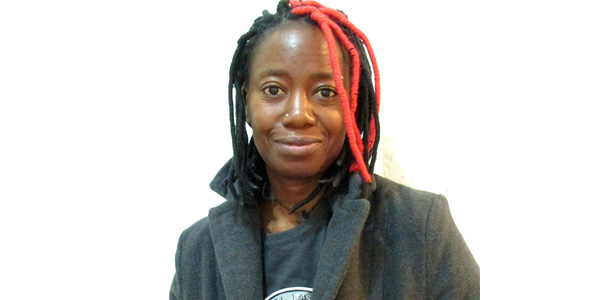 Professor Peace Kiguwa in the School of Human and Community Development in the Faculty of Humanities at Wits is the recipient of the OMT grant funded Rising Star Fellowship, effective 1 July 2021.
Kiguwa was awarded for her interdisciplinary research, which spans studies across race, gender, sexuality, identity politics, social movements, and gender based violence.
Her Rising Star Fellowship grant will enable research in place making on how people take geographical spaces and places and make these home as well as research on the politics of gender and sexuality.
This research falls under the People theme of the African Future Studies Initiative, where Kiguwa seeks to investigate how people live and make meaning of their lives.
"The questions that I seek to engage include understanding how lives are organised and to what end. I am interested in how people make communities, how systems of influences intersect and align with psycho-social and affective forces to configure livelihoods in particular ways and what the forces are that influence people's imaginations of the future," says Kiguwa.
About #Wits100
The University of the Witwatersrand (Wits University) is a leading African university ranked in the top 1% of universities in the world. In 2022, Wits celebrates 100 years of academic and research excellence, social justice, and the advancement of the public good. As a leading research-intensive university, Wits is a gateway to intellectual achievement in Africa. In our pursuit of seeking new knowledge, our research output has doubled in the past five years and offers new ways to impact society for good, as well as astounding 'moonshot moments' that give us hope and inspiration. Visit https://wits100.wits.ac.za/. #WitsForGood