Launch of new online magazine Nature Africa
- Wits University
Wits University is a founding partner of the new online magazine reporting on scientific research and policy across Africa.
Nature Africa is part of the Springer Nature stable of prestigious journals. The new digital magazine began publishing freely accessible science news, research highlights, and feature stories by African researchers, on 3 May 2021.
A virtual event to celebrate the launch of Nature Africa takes place on Monday 10 May 2021 at 16:00 SAST, titled: The potential of young African scientists: How can Africa empower young researchers to lead a new science renaissance in the continent? Register here.

Nature Africa in context
Knowledge needs to be shared to make a difference in the world. Sharing ideas triggers new ideas, poses more questions and introduces diversity into our thinking patterns. All of which is good for research and its beneficiaries, the people of the world.
"The problem is, some regions where knowledge is produced have an advantage in spreading their views over others," says Dr. Robin Drennan, Director: Research and Innovation at Wits. "Researchers in the global north, for example, seem more able to share their thinking with the world, and theirs is often received as the only view of a particular research question. But there are other equally legitimate and evidence-based views that do not get shared equally."
Nature Africa intends to give a voice to good quality research emanating from Africa and sharing this on a global stage.
Professor Lynn Morris, Deputy Vice-Chancellor: Research and Innovation at Wits, says: "Wits is very pleased to be supporting Nature Africa, a new freely available publication that aims to showcase African research. It will stimulate discussion around pertinent topics and highlight impactful research relevant to the continent. We hope that this publication will grow and become a major forum for scientists, policy makers and funders committed to a better life for all."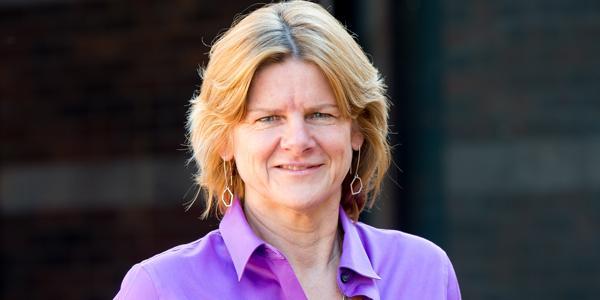 About Nature Africa
Nature Africa will cover the highest impact research taking place across the continent and communicate this to scientists and decision-makers in and outside Africa.
Alongside news stories and research highlights, Nature Africa will also publish feature articles, opinion pieces and commentaries. The languages of publication are English and French.*
Led by Chief Editor, Akinlabi Kazeem Jimoh, Nature Africa will draw attention to African research that drives growth and development across the continent. He says, "We hope to tell and be part of the African growth story which often does not receive the attention it deserves."
As a vibrant destination for researchers of all career levels across disciplines, Nature Africa will promote research discourse and enable the discussion of scientific achievements by providing a place where ideas can be celebrated, challenged, critiqued and built on.
A diverse range of articles will be written by journalists and researchers, and topics relevant for Africa will be covered alongside broader issues.
Content in Nature Africa is free to access at https://www.nature.com/natafrica, thanks to the financial support of a consortium of partners including Wits University, University of Cape Town, University of Johannesburg, University of Pretoria, University of KwaZulu-Natal, and Stellenbosch University.
"Wits University supports the idea of placing our scholars' work firmly on the global stage and therefore we are happy to make a financial commitment to help get this channel of research communication off the ground," says Drennan.
Note* Nature Portfolio has sole responsibility for all editorial content. Nature Africa is not a peer-reviewed journal and will not consider primary research articles for publication.